DIY Farm animal figurines: cow and piggy
It's very easy to make little farm animal figurines out of just a few spun cotton balls. 
Spun cotton balls are very similar in use to polystyrene balls. They are ideal for arts and crafts because they are lightweight, sturdy, inexpensive, and very easy to paint and glue (and they will not end up floating on our oceans).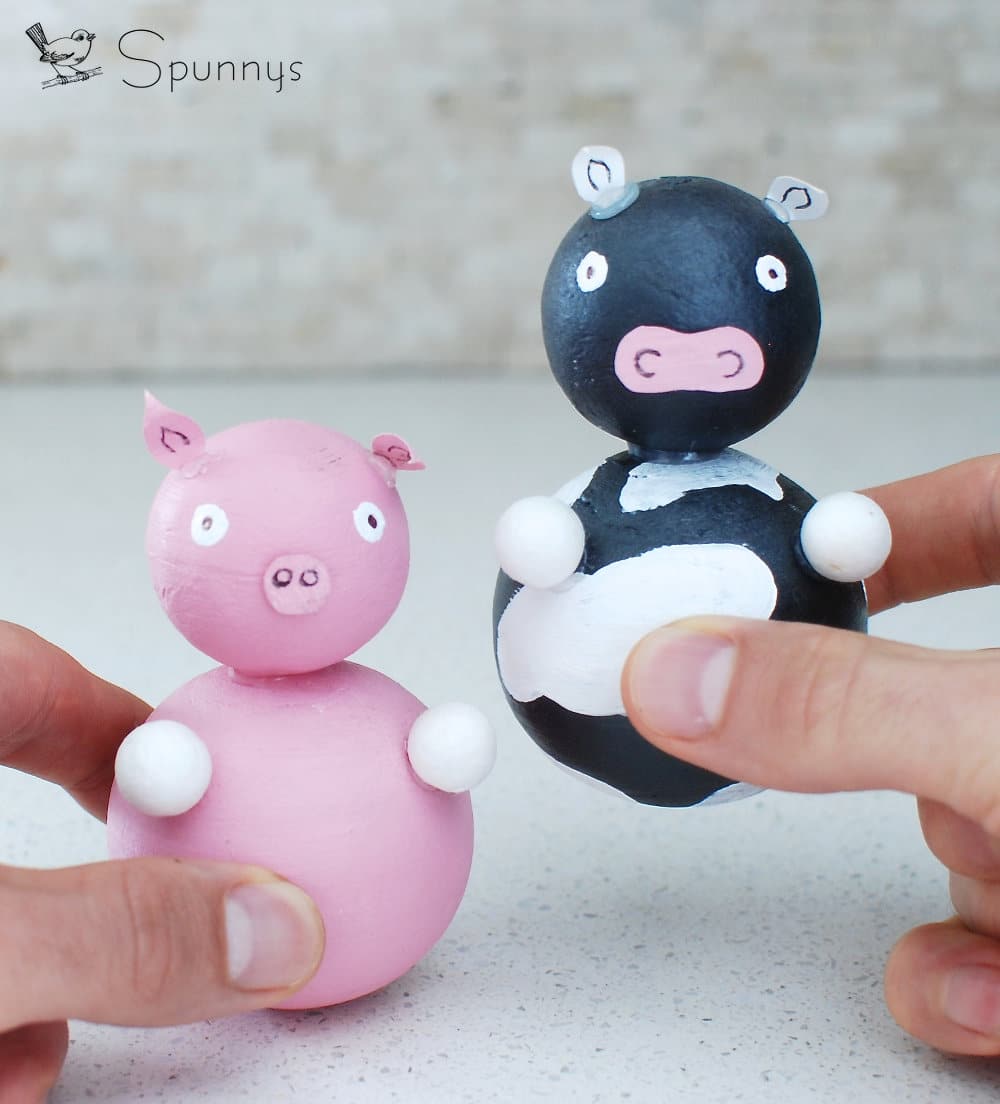 Adorable little cow and piggy 
Materials:
Small, medium, and large spun cotton balls (4 balls for each figurine)
Paper and scissors.
Acrylic paint. I like to use acrylic but any paint that works on paper will also work on spun cotton balls.
Black ball pen, pencil.
Some glue. A glue gun or some regular white craft glue.
A small piece of cardboard if you would like your little figurine to be able to stand up.
Directions:
The following directions are for the little piggy figurine. However, the directions would be almost the same for the little cow figurine.
Step 1: Begin with the ears and nose. Paint a little piece of paper with pink paint. Make sure to paint the two sides. Let dry in a safe place.
Step 2: Paint the two large balls. Instead of holding them with your fingers, you can hold them with a bamboo skewer or a toothpick. Let dry.
Step 3: Once the paint is dry, glue all the balls together to make your pig figurine.
Step 4: When the paper is dry, draw the ears and the nose and cut them out. You can use the ball pen to draw the details.
Step 5: Glue the nose and the two ears into place
Step 6: You can build a base with a piece of cardboard and glue your figurines on top of it.
This is all there is to it. It's very easy and the same technique can also be applied to making any kind of figurines: animal figurines, famous character figurines, super heroes figurines…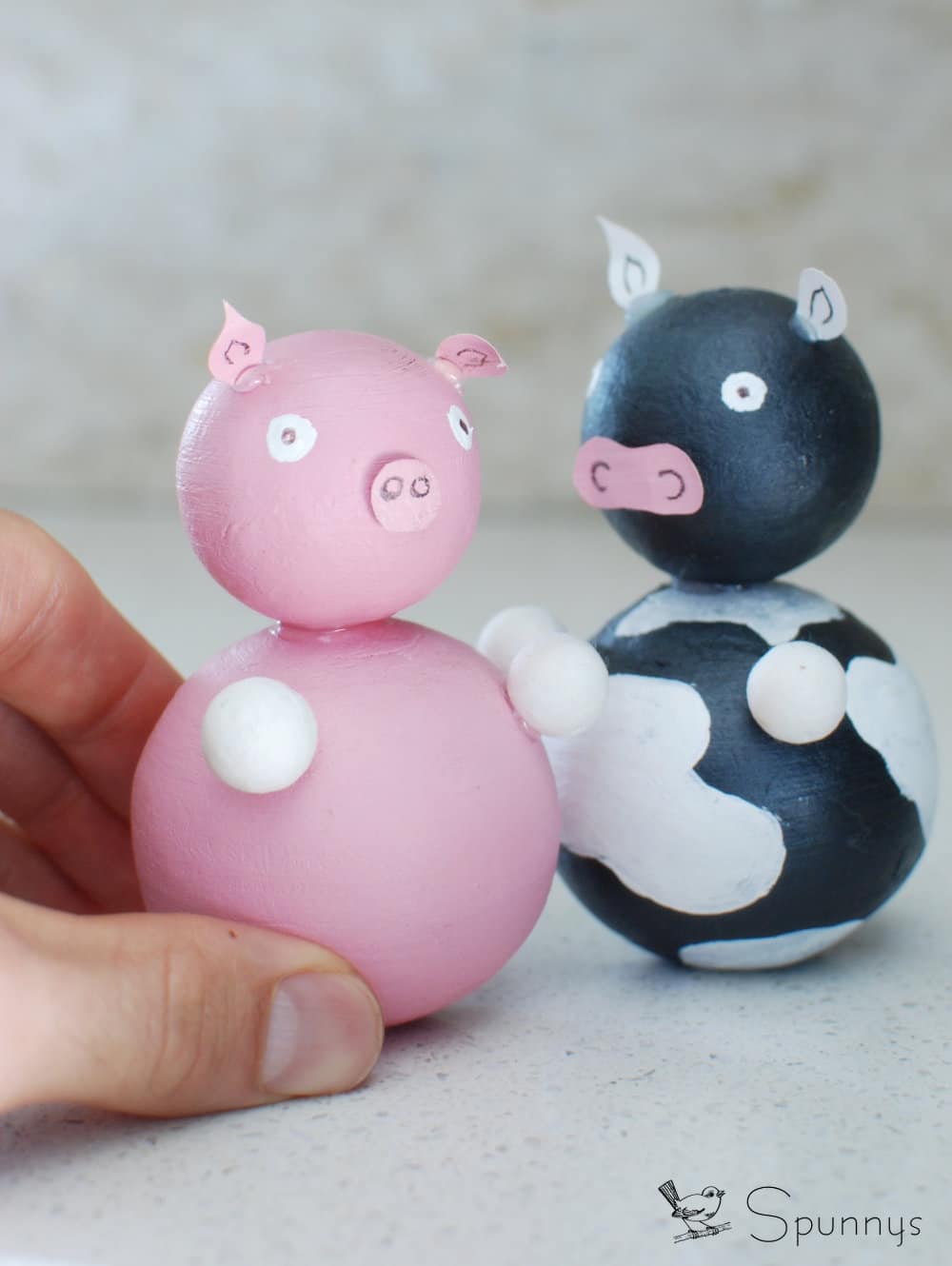 I hope you enjoyed this DIY idea and found some inspiration for your next craft projects. As usual, if you have any questions, do not hesitate to get in touch or to leave a comment below. It's always a pleasure to hear from you. Happy crafting!