Outer space crafts: Simple alien & astronaut figurines
This very cool space craft idea was submitted by my friend Nick, owner and creator of PixelRGB. Using spun cotton peg dolls, Nick is showing us how he made a green alien figurine and a cool looking astronaut. The alien and astronaut can be used as ornaments to decorate a room.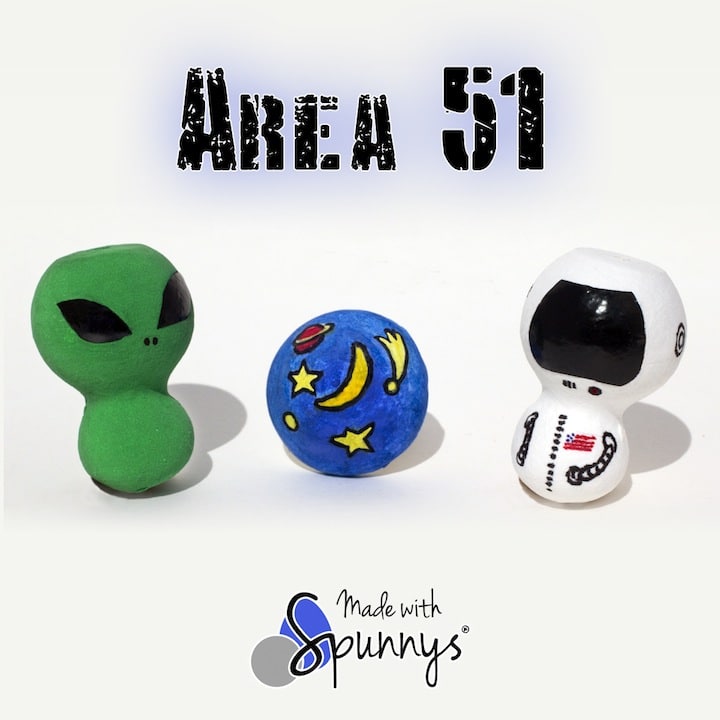 Project materials
x1 spun cotton mushroom for the solar system (optional)
Red, blue & black ink pens
A pencil
Electrical tape
Scissors
Green tempera paint
A paintbrush
Elmer's Glue or similar
Directions
STEP 1: Gather all your materials!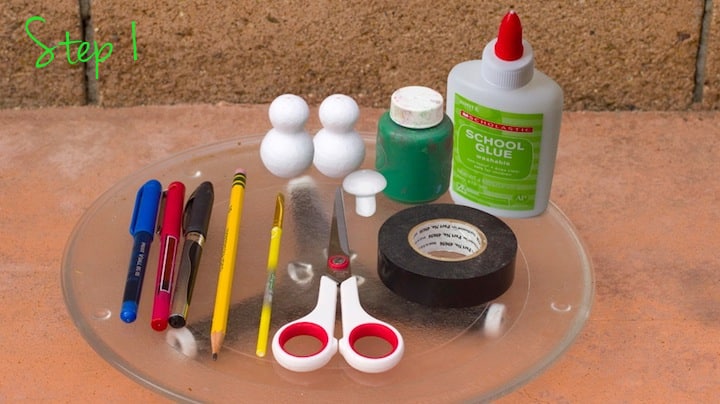 STEP 2: Paint one of the blank doll shapes green and let it dry.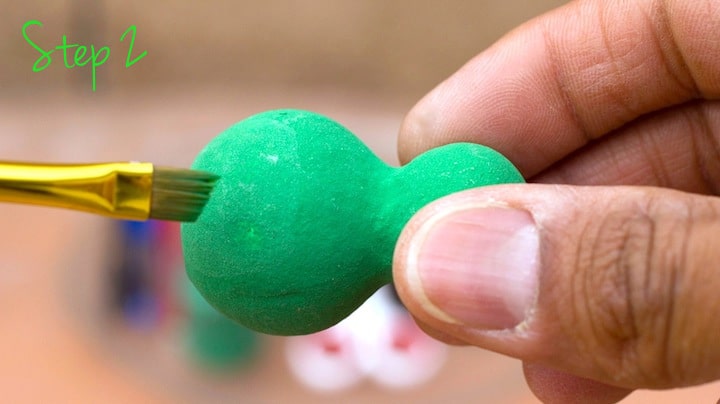 Tempera paint gives you a flat color, but you can use another type of paint if you prefer.
Instead of holding the blank doll with your fingers you can also use a toothpick or a bamboo skewer. All the dolls have a little hole at the bottom.
STEP 3: Carefully cut out the shapes for the alien eyes and the astronaut helmet.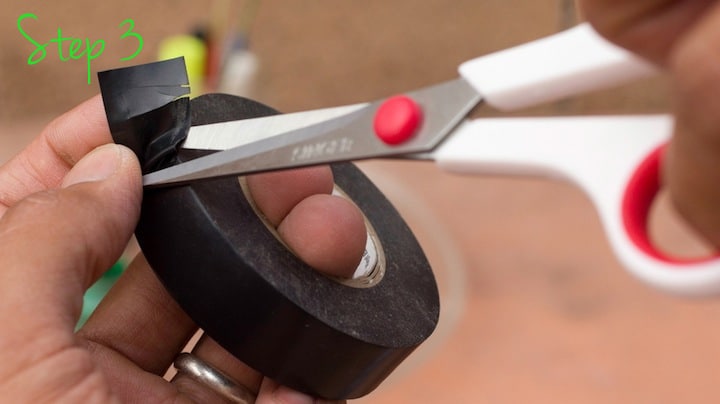 STEP 4: To secure the cutout electrical tape pieces use a little glue and place on to the doll blanks.
STEP 5: After outlining the design of the uniform with a pencil, use the color pens to trace over your lines.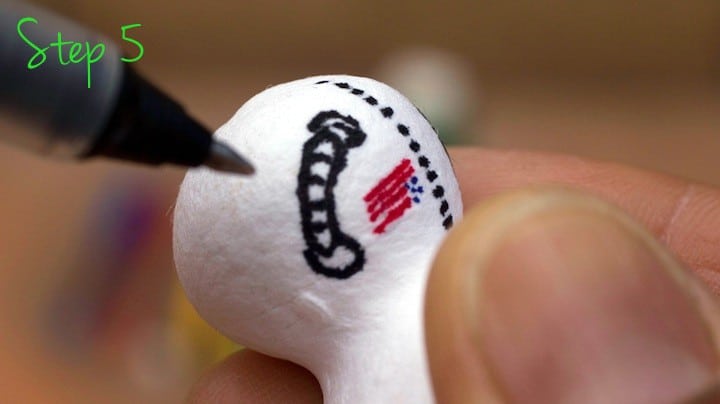 STEP 6: Repeat this process for the Alien shape.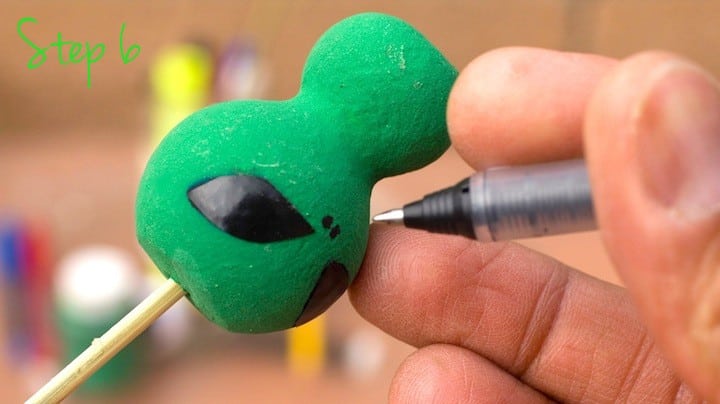 The mini Solar system is up to you. Nick painted his little solar system on the cap of a spun cotton mushroom.
About Area 51
This tutorial is inspired on the legendary experiments conducted at the Edwards Air Force base south of Las Vegas, NV. It is rumored that in the 1950s, the U.S. military obtained the remains of a crashed UFO and several alien passengers. Area 51 is thought to be the location where many highly secretive and confidential military experimental aircraft and weapons systems were developed and tested. It is also, allegedly the place where the remains of a mysterious UFO was examined, studied and documented for purpose of national security.