How to paint your own chess set (an easy way)
I've always wanted to carve my own chess pieces out of solid wood. But it would probably take me years.
Instead, one could use blank spun cotton peg dolls. They work great: they are lightweight, they are easy to paint, and they are safe and natural products that are made entirely of paper.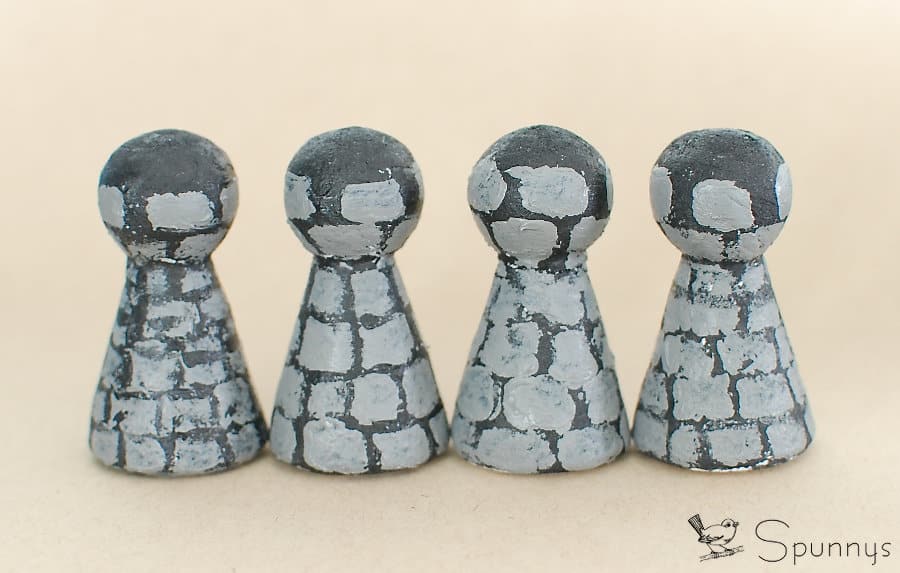 Four rook chess pieces♜ made from spun cotton dolls (56x29mm)
Materials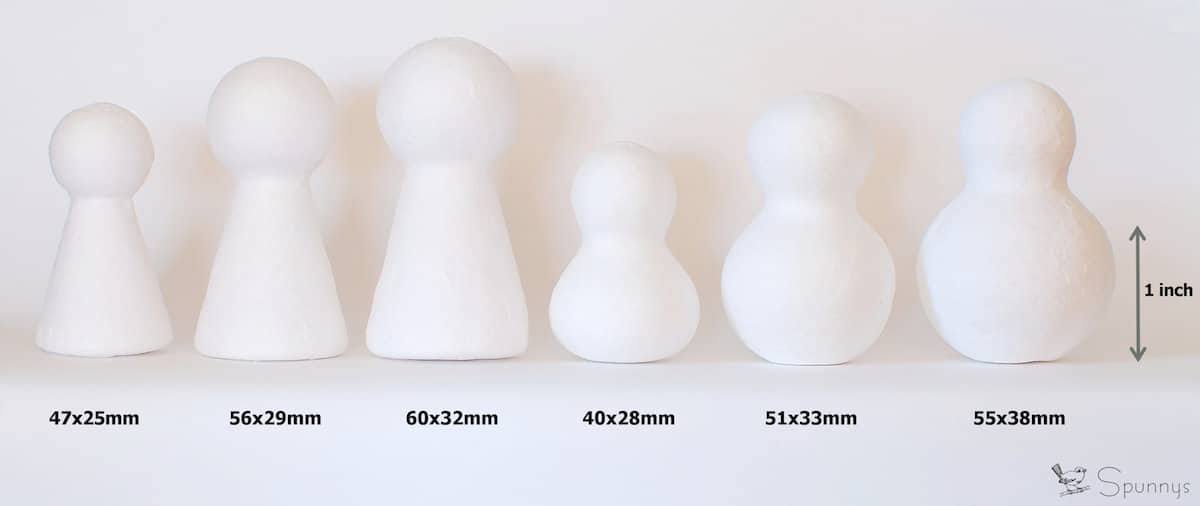 Spun cotton peg dolls. There are several sizes available. Use different sizes for the pawns, knights, bishops, rooks, kings, and queens.
Paint and brushes. I like to use acrylic because it looks great and dries fast.
A clear finish.  It will prevent the shapes from getting dirty overtime. I like mod podge as a finish because it works well and it is non-toxic.
Directions
Spun cotton is a material that is very easy to paint. It absorbs colors great and dries fast.
First, you will need to pick a theme. The theme could be a classic chess theme: white pieces vs black pieces. Or it could be something a little less traditional: pirates vs ninjas, political parties vs super heroes, wizards vs sorceress…the sky is the limit.
Although painting on spun cotton is easy, here are a few tips and tricks to help you along the way.
It is always a good idea to sketch your doll before painting it. If you are not happy with the way the outline looks, just use a regular eraser and start over.
Never rush. Let the paint dry before painting over it. Work on 2 pieces at a time if you want so you can paint one while the other one dries.
One can use a bamboo skewer to hold the dolls during the painting process. Every peg doll has a little hole at the bottom.
To let your peg dolls dry, simply rest the sticks in a container, making sure the dolls don't touch each other.
To paint small eyes, just dip the pointy end of a bamboo skewer in paint and gently dab onto your peg doll faces.
Finish all of your pieces with a transparent hard finish.
OPTIONAL: To increase the stability of your chess pieces, you could glue them on little round pieces of cardboard.
Project idea: a pirate and ninja theme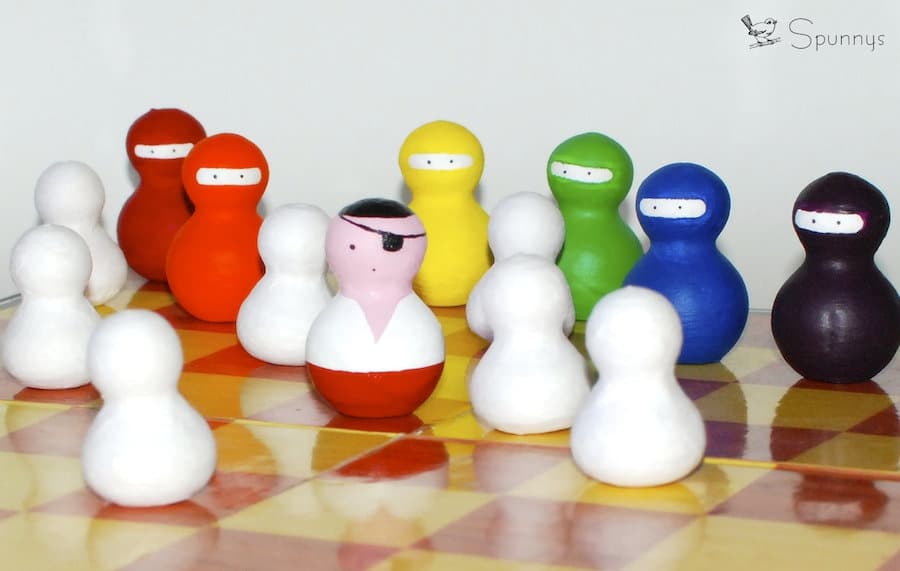 I hope you enjoyed this page and got some inspiration for your chess pieces project. As always, if you have any questions, do not hesitate to get in touch or to leave a comment. It's always a pleasure to hear from you.