Descrizione
Blank Spun Cotton Pearls, great to make necklace pendants. Choose among our many style and sizes.
Working with Spun Cotton Pearls – The Basics
Since the pearls are made with paper, you can use any craft materials. You can decorate the blank with paint and glitter for example. You can also use special paints such as metallic craft paints, or paints mixed with glitter.
The blanks can also be covered with materials such as fabrics, felt pads, or clay. You can check out our polymer clay bead tutorial.
Last, all pearls have a little hole on top in which a metal hanging loop can conveniently be inserted and glued. You can easily make your own hanging loops by twisting a small piece of wire around a paintbrush.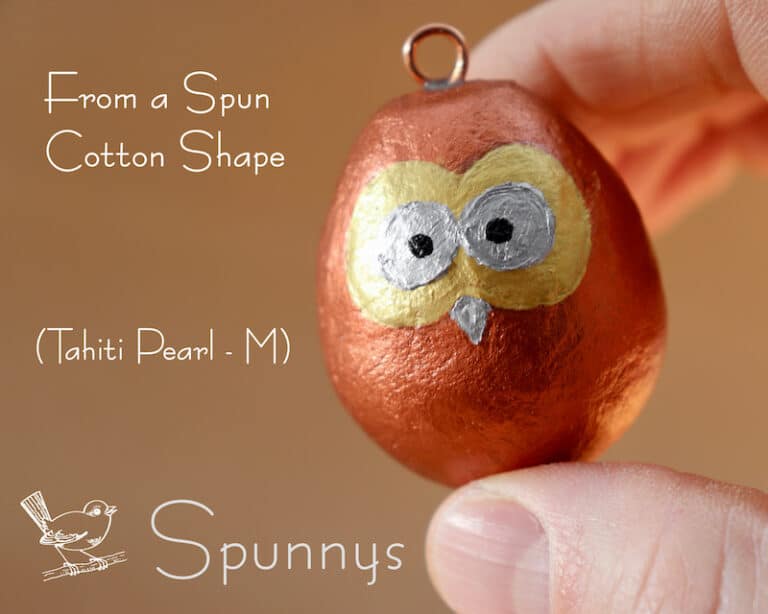 Did you know
If you are looking for perfectly round pearls, you can simply use spun cotton balls. They come in plenty of sizes, as small as 6mm.