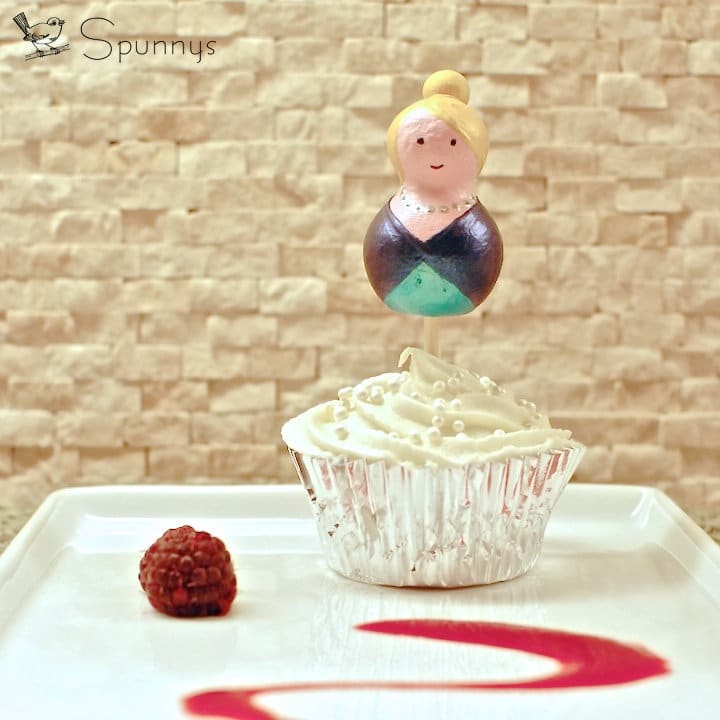 Check out our tutorial and learn how you can easily make your own cake topper figurines from spun cotton figurine shapes. Spun Cotton Shapes are ideal materials to make cake toppers because they are plastic free, easy to paint, and they can be mounted on wooden picks.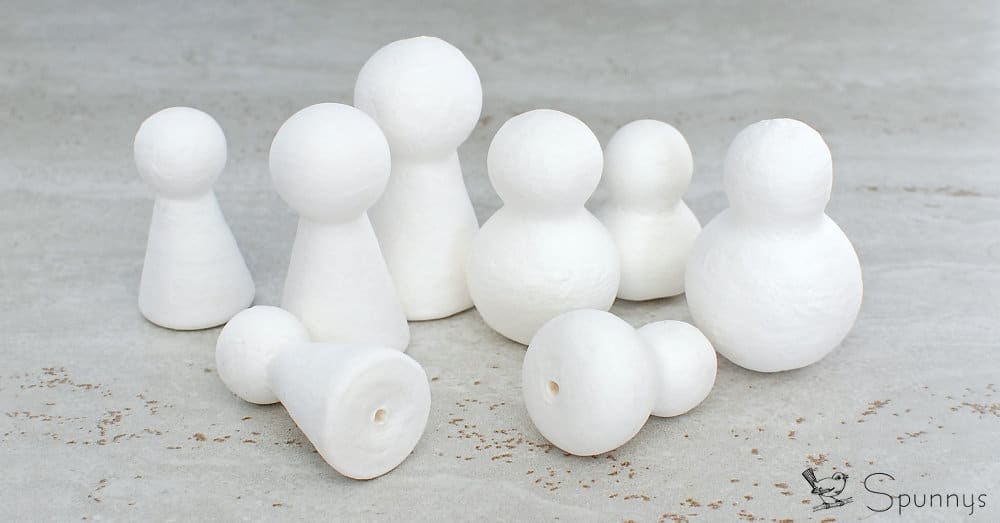 DIY Cake Topper Figurines – Materials
Only a few materials are required:
Paint and brushes. We recommend that you use only non-toxic paint.
A non-toxic water based finish such as mod podge.
A pencil to outline the cake toppers before painting.
A black pen to draw facial features.
Toothpicks.
Step by step directions
1: select your spun cotton figurine blanks
Spunnys offer a wide selection of figurine blanks.
2: paint your toppers
You can check out our "how to paint peg dolls tutorials" for a list of tips and advice.
3: display the toppers on the cake or cupcake
Use toothpicks to display the toppers. Spun cotton shapes all have little holes at the bottom.
Painting cake topper figurines – tips and tricks
To make painting easier, you can hold the figurine shapes via a wooden pick. A bamboo skewer works great.
To rest your painted toppers in a safe position while they dry, simply place the sticks in a container such as a tall glass.
Always outline with a pencil before painting.
When you draw the eyes, make sure to place them in the middle of the head.
CAKE TOPPERS – Project examples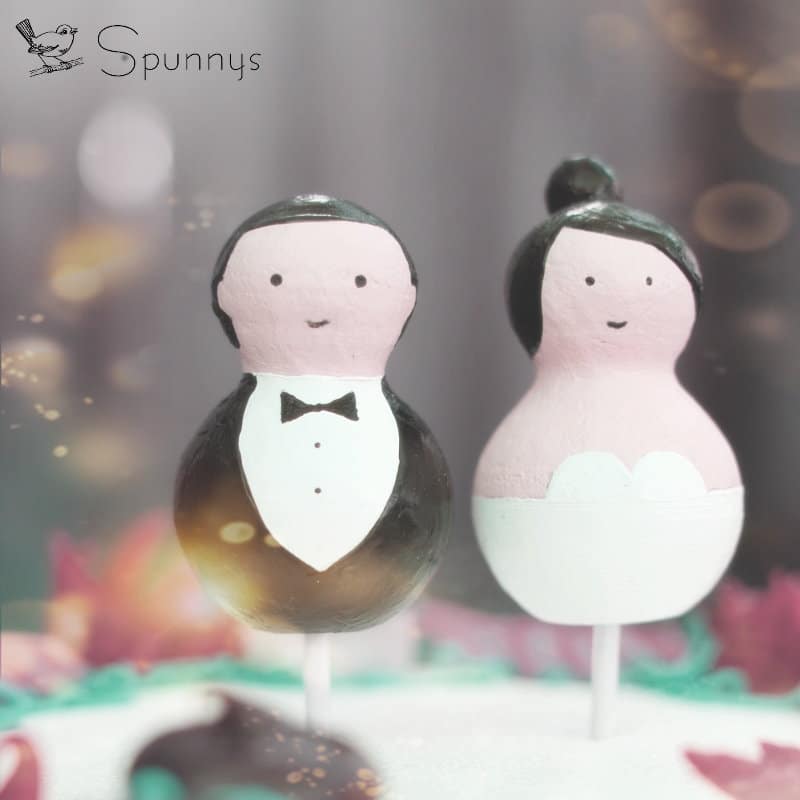 A cute wedding cake figurine topper DIY idea.
I hope you enjoyed this tutorial. As usual, if you have any questions, please do not hesitate to get in touch or to leave a comment. Happy crafting!