Description
A great assortment of 120 spun cotton balls, giving you many possibilities. One of our most popular product offering.
Spun Cotton Balls ø 6 – 25 mm project ideas
The 6 and 8 mm sizes are perfect to make artificial berry stems, holly berry bouquets, mistletoe berry bouquets, berry earrings, crepe paper flower stamen and pistil tips…
The 10 mm size is great to make mini Christmas wreaths, small paper flower centers…
The 12 mm size is perfect to make crepe paper flower centers, pipe cleaner animals, peg doll hair buns…
The 15 mm size works great to make blueberry ornaments, crepe paper flower centers, mini Christmas balls, bead necklaces …
The 18 and 20 mm sizes are perfect to make small doll heads, cherry ornaments, pinecone fairies, miniature snowman ornaments…
The 25 mm balls (one inch) are perfect to make doll heads, vintage decor, fabric wrapped bead necklaces, and more.
The balls are sold blank and ready to paint, glitter, and decorate.
Spunnys Spun Cotton Balls are quality craft materials made in Germany.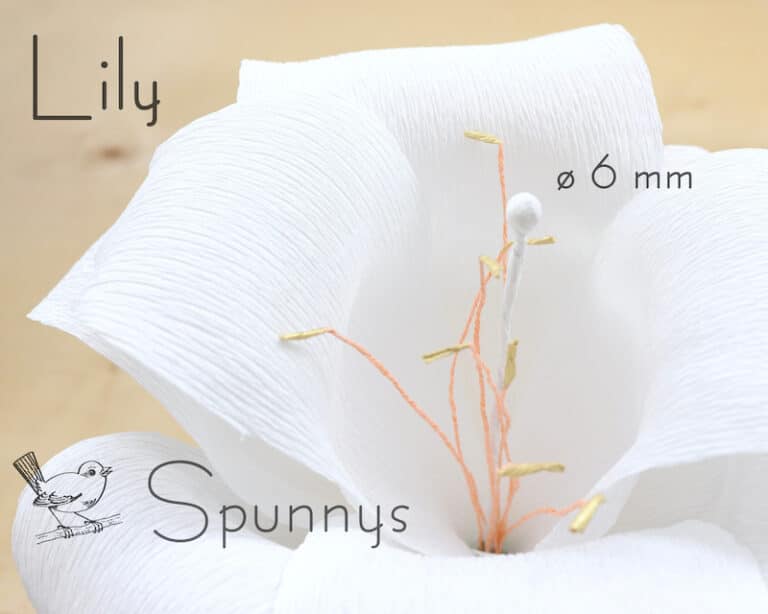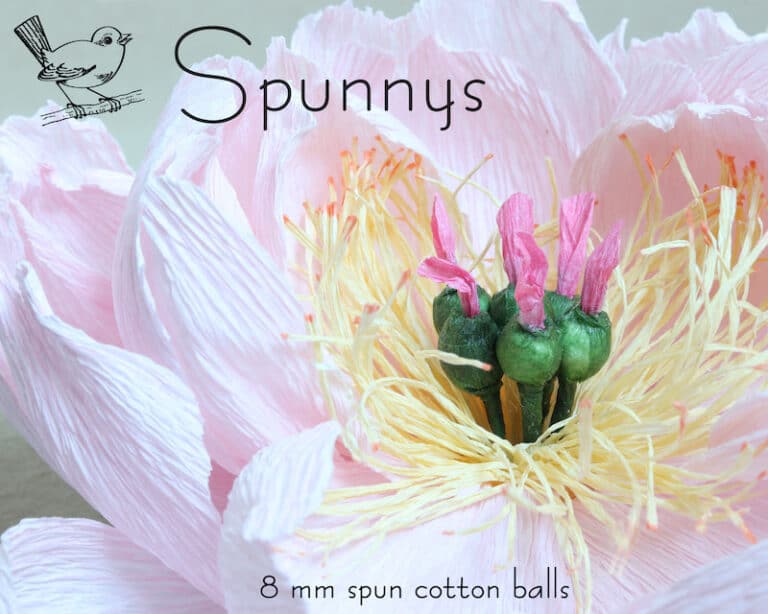 How to use Spun Cotton Balls 
Paint them
To do so, we recommend acrylic paint because it is widely available, it dries fast, it is opaque, washable in most cases, and it doubles as a protective layer. If you are making ornaments, you can also consider effect paints such as glitter, shimmer, pearl, or metal. You can even create textures and add thickness to your shapes by mixing paint with sand and gesso.
You can also use a pen or a marker on spun coton balls.
Glitter them
You can sprinkle your shapes with glitter and give them a beautiful vintage shimmery look. You can find so many types of glitter: glass glitter (to sugar your ornaments), snow glitter (so cute), metallic glitter, iridescent glitter, and even glow in the dark glitter. To dust your beautiful creations with glitter, simply brush on some regular white craft glue on your shapes, and sprinkle the glitter with a spoon over a small container. Wait for the glue to dry and…voilà :)
Glue them
Don't hesitate to glue other types of materials on your spun cotton balls. Glue adheres very well to them because of their fibrous textures. You can embellish the balls with fabric, colored paper, golden trims (Dresden), ribbon, lace, mousseline, crepe paper, chenille stem.
You can also glue the spun cotton balls to each other and create original shapes.
Accessorize them with miniature objects
If for example you are making a snowman, you can accessorize it by adding a miniature hat, broom, and scarf. You can also create a decor with mini animals, trees, houses, and more.
Turn them into beautiful ornaments
Spun cotton shapes all share a common characteristic : they have a little hole on one side that is a remnant from their manufacturing process.  You can leverage this neat feature to easily turn your creations into beautiful ornaments. To do so, simply dip a hanging loop into a little glue and insert it in the hole. To fabricate a hanging loop, you can use a small piece of wire, wrap it a few times around the handle of a paintbrush, then twist the excess 3 to 4 times.
For any questions, please feel free to get in touch with us.