Description
Spun Cotton Rolls and Discs at low wholesale level prices. SPUNNYS shapes are all manufactured in Germany, in a traditional family owned facility. These rolls can be used alone or in combination with other shapes to make beautiful ornaments and vintage decorations. Very easy to paint and decorate. 7 different sizes.
PRODUCT SIZES:
Roll 35 mm long x ø 10 mm
Roll 35 mm long x ø 16 mm
Roll 45 mm long x ø 11 mm
Roll 60 mm long x ø 25 mm
Flared Cylinder:  30 mm tall x ø 32 mm (at the bottom) x ø38 mm (on top)
PRODUCT PICTURES: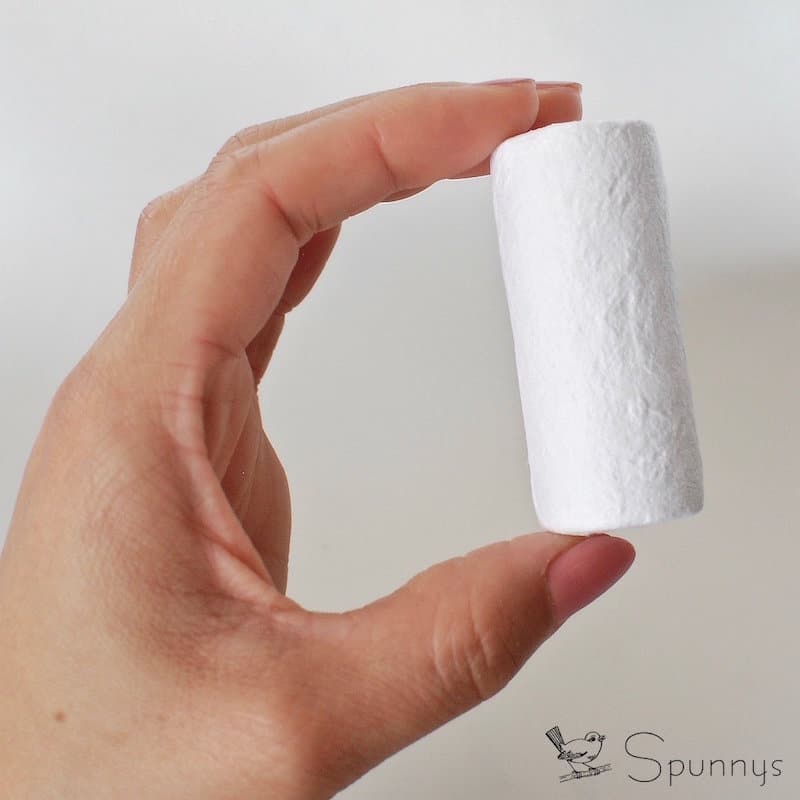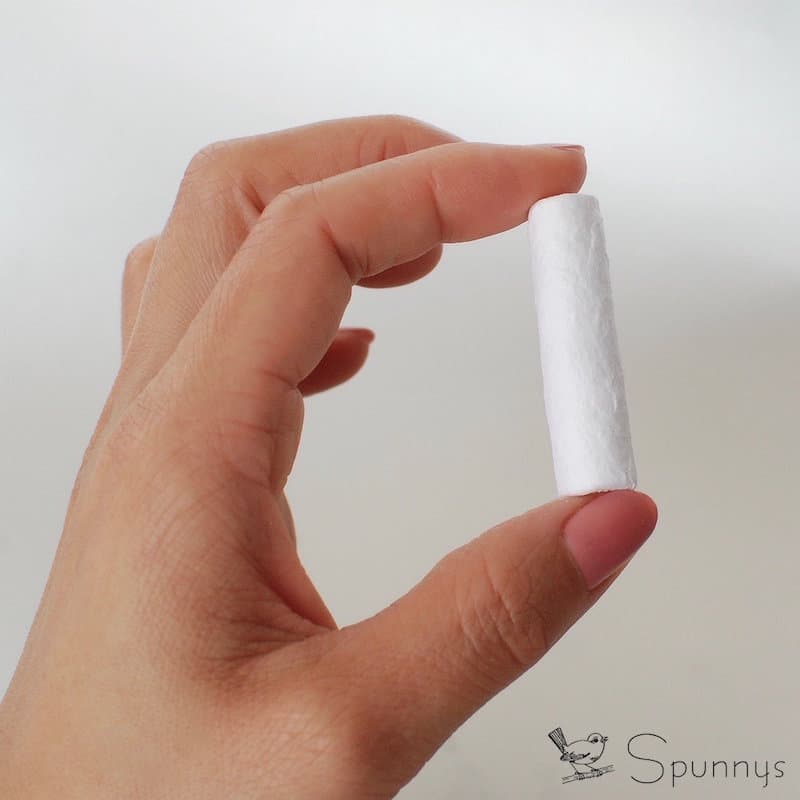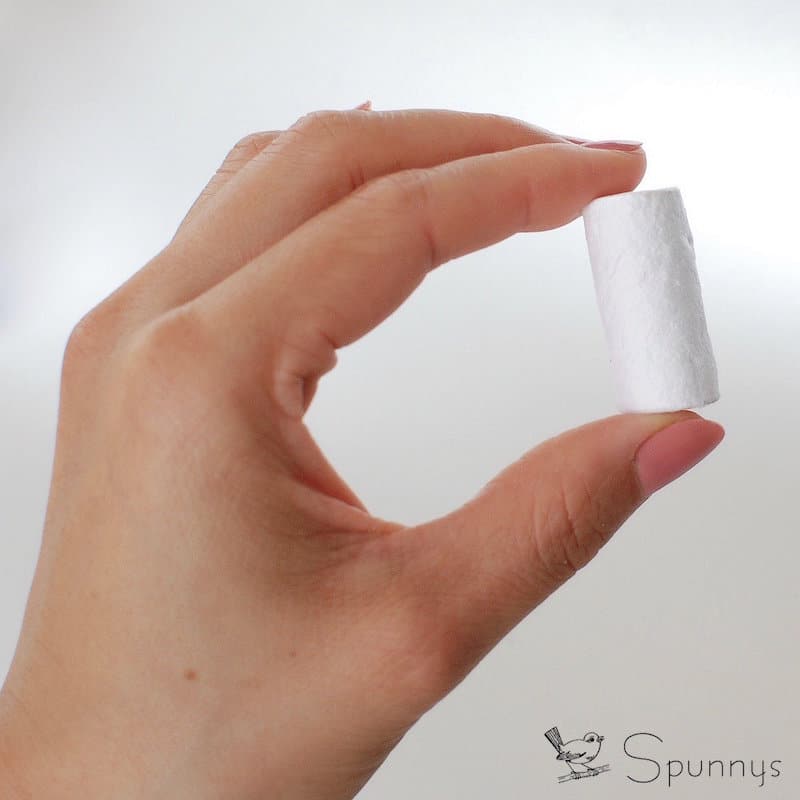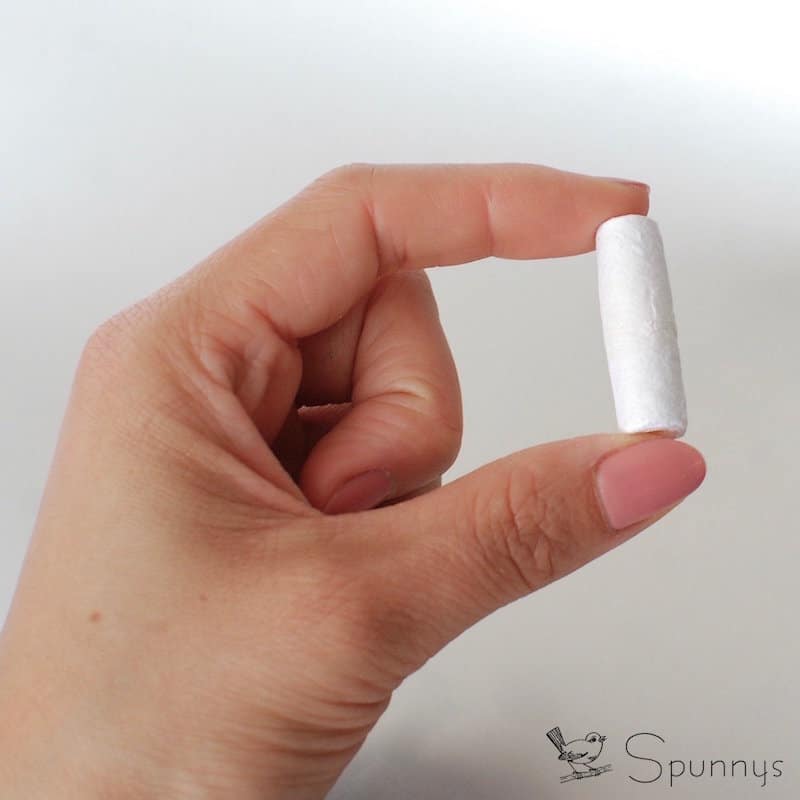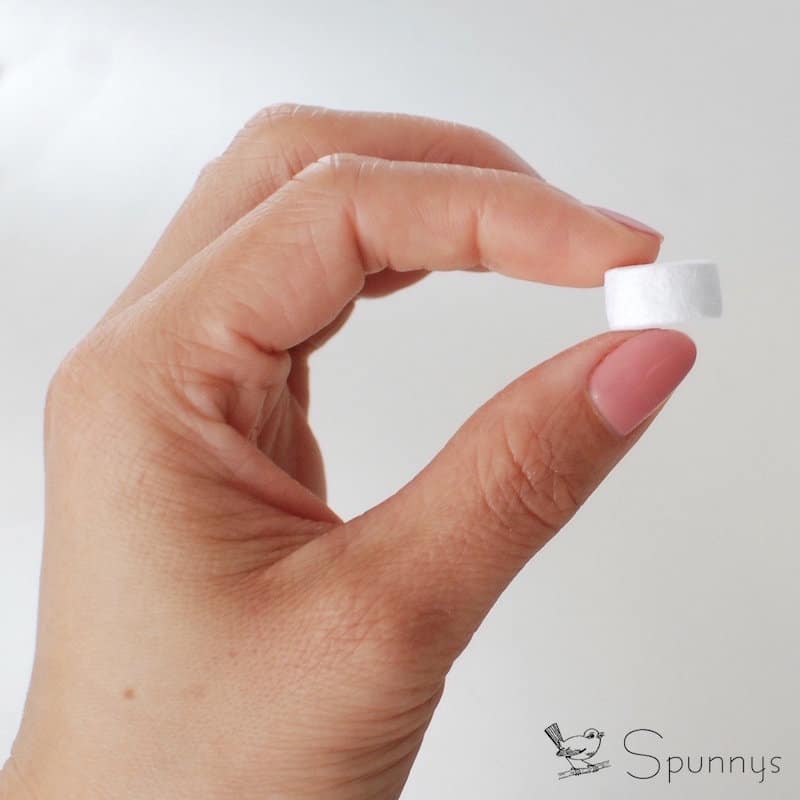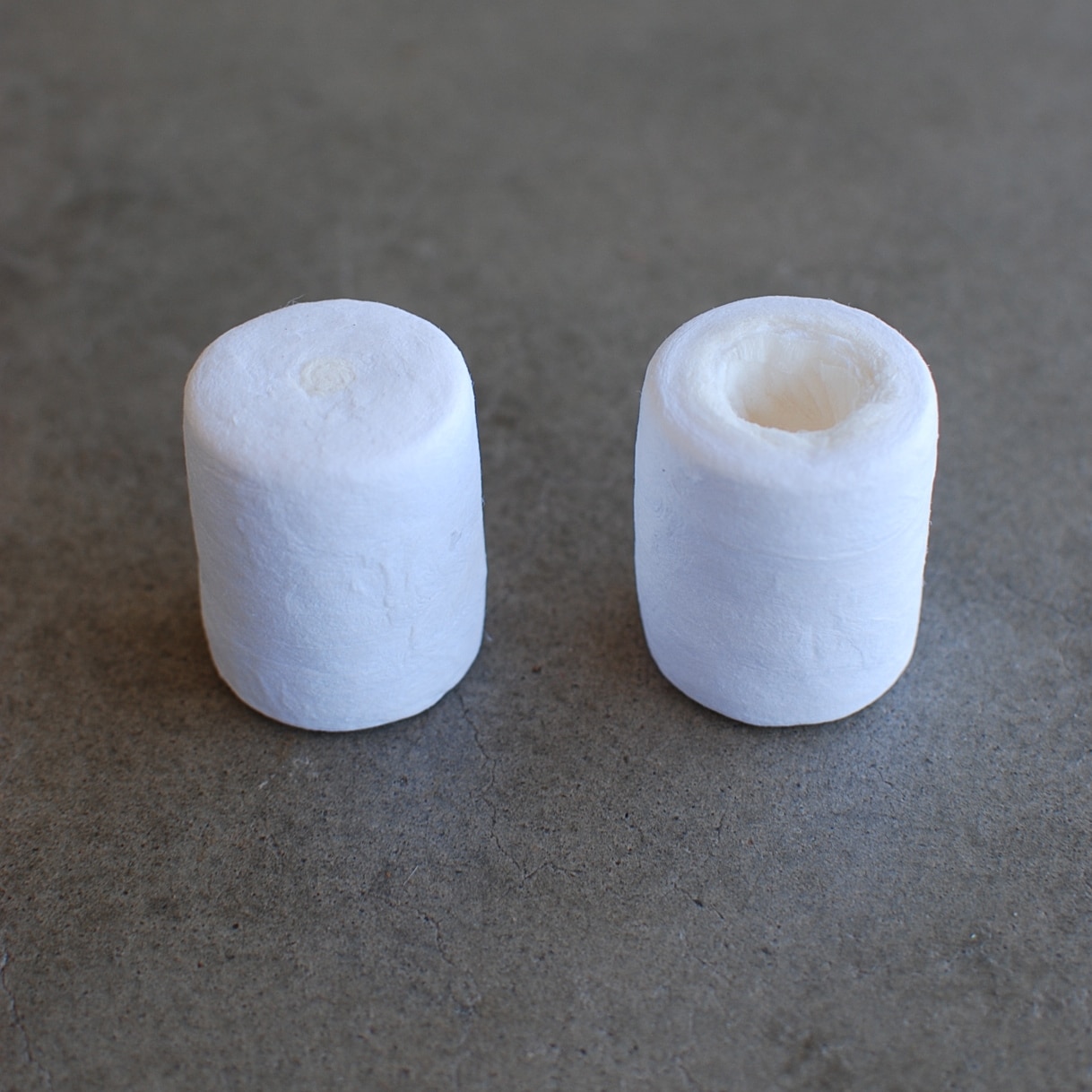 Note: All rolls have a little hole on one end (except for the "hollow roll" which has a much larger hole).
SPUN COTTON ROLLS – PROJECT IDEAS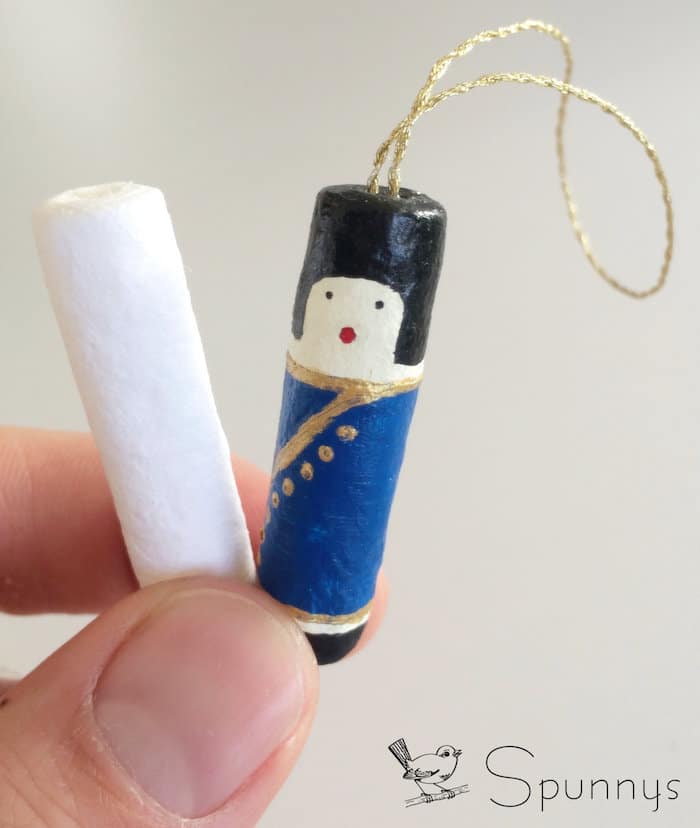 Spun cotton rolls are very easy to work with. They mix well with most craft paints and most craft glues.
For example, to make the above mini Kokeshi doll, we used regular acrylic paint. A small brush was needed to paint the tiny details. We then tied a little piece of golden string into a loop and inserted the knot into the shape's hole. A little bead of tacky glue was finally poured into the hole to make sure the string would not come out.
Do you have any questions ? 
At SPUNNYS we are passionate about Spun Cotton Shapes. Do not hesitate to get in touch if you have any questions. It's always a pleasure to hear from you and to share the few things we learned along the way.