Spun cotton shapes are  wonderful arts and crafts supplies. They are lightweight, they are smooth, easy to paint, and they adhere well to glue.
Spun cotton shapes are often used to make ornaments. This is great and they are certainly a great fit when it comes to ornament making. However, they have so much more potential.
Below you will find many spun cotton shapes craft project ideas.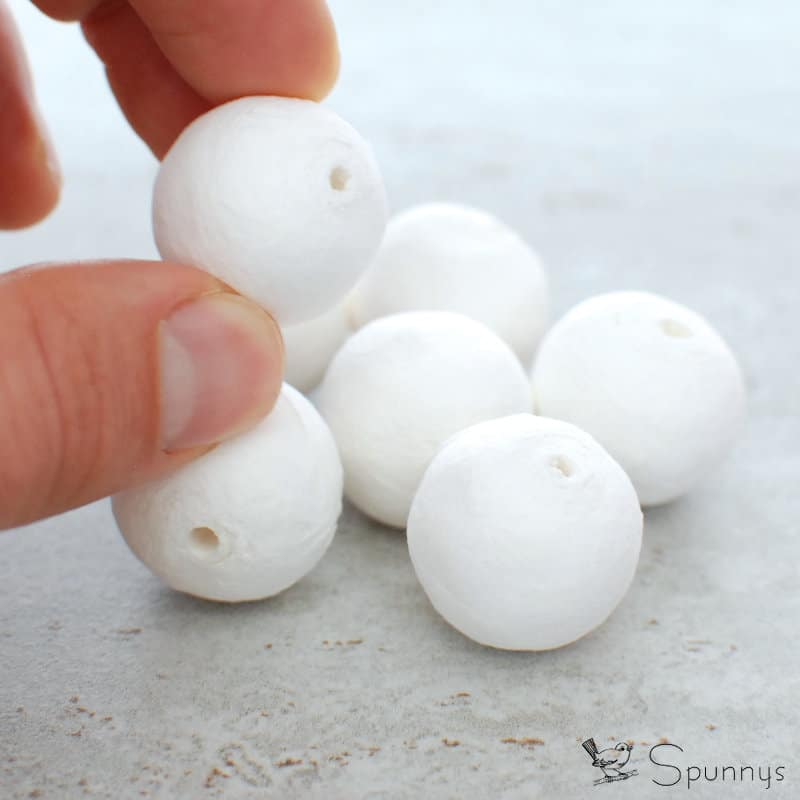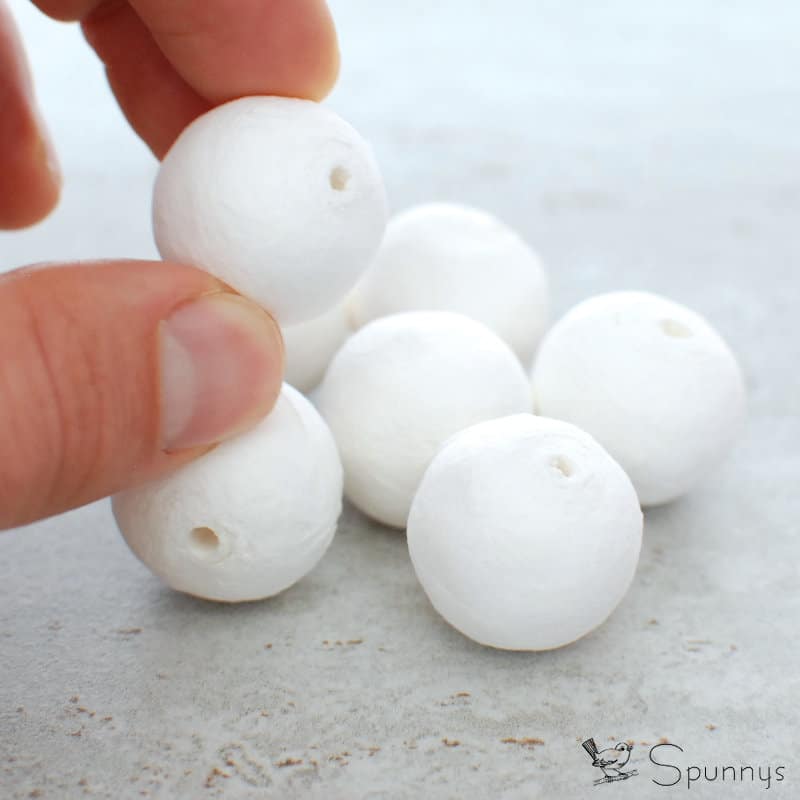 Above: One inch diameter (about 25mm) spun cotton balls.
Spun cotton shapes were invented in Germany. They come in many forms. Some of the most popular shapes include balls, mushrooms, and eggs.  Most forms come in many sizes. Spun cotton balls for example  range in diameter from about a quarter inch to almost 3 inches.  Originally, spun cotton shapes were made with cotton. Today however, they are made entirely with paper. They are sometime referred to as spun paper shapes.
HOW TO USE
How to paint spun cotton shapes
Any paint that works on paper would also work on spun cotton shapes. I like acrylic because it dries fast and has a good covering power. Paint goes on very smoothly on spun cotton and the shapes are a pleasure to paint. Since all the shapes have a little hole on one side, you can hold them with a toothpick while you paint them. And because the paper is absorbent, paint dries in just about 10 minutes.
How to glue spun cotton shapes
Any glue that works on paper will also work on spun cotton shapes. They are very easy to glue. If I want to work fast, I like to use a glue gun because the glue dries in seconds. But for a cleaner look, I like to use tacky glue. It takes longer to dry but it dries clear and almost becomes invisible.  Note: if you are working around kids, please do not use a glue gun.
PROJECT IDEAS
Make gorgeous feathered bird ornaments.
Spun cotton shapes work great with many other craft materials. Feathers and spun cotton shapes for example are a beautiful combination.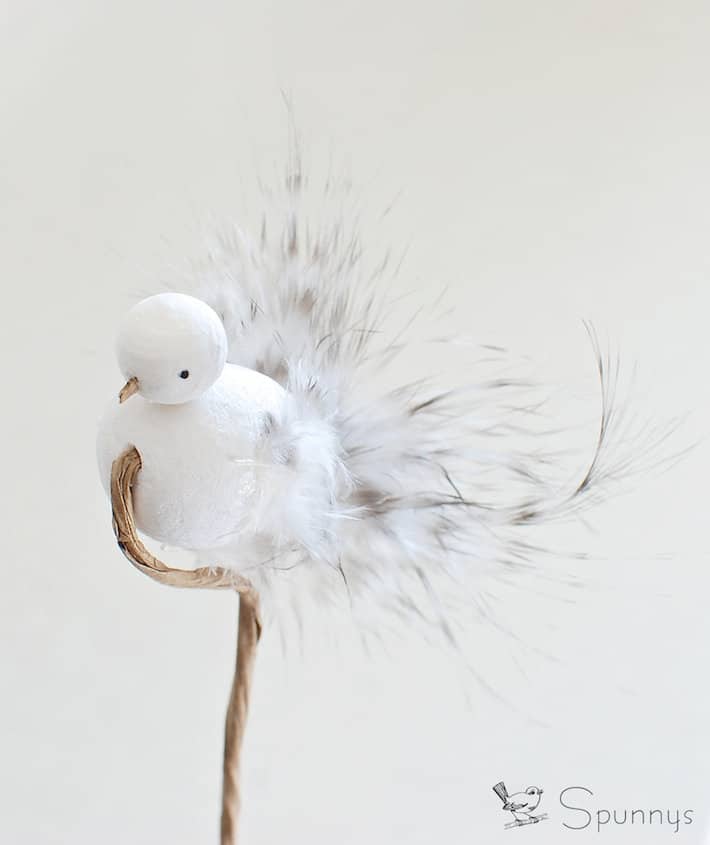 Easily create beautiful vintage style angel ornaments
Spun cotton peg doll shapes can be used to create many type of ornaments, including angel ornaments.
Make your own Christmas ornaments 
Spun cotton balls, spun cotton eggs, and spun cotton peg dolls all work great to make your own Christmas ornaments. They can be combined with other materials such as cotton and pipe cleaners.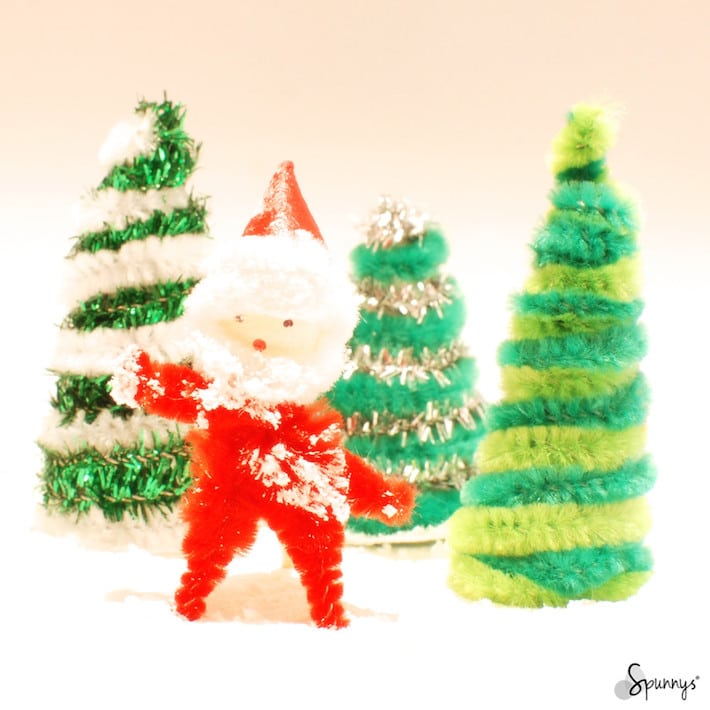 Make your own doll heads 
Use any size spun cotton balls to craft your own doll heads.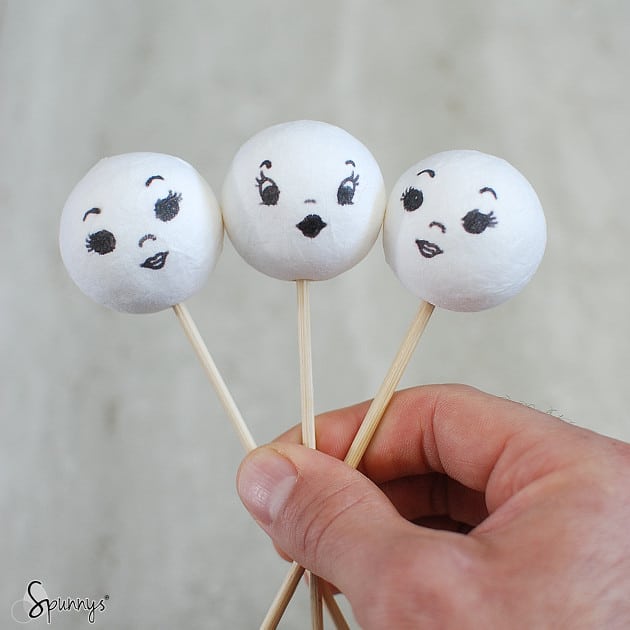 Use spun cotton shapes in lieu of wooden peg dolls
Spun cotton peg dolls are a fun alternative to wooden peg dolls.

Make adorable German spun cotton mushrooms
Use blank mushroom shapes to make beautiful and colorful German spun cotton mushrooms.

Make pipe cleaner ornaments
Use spun cotton shapes along with pipe cleaners. They work so well together.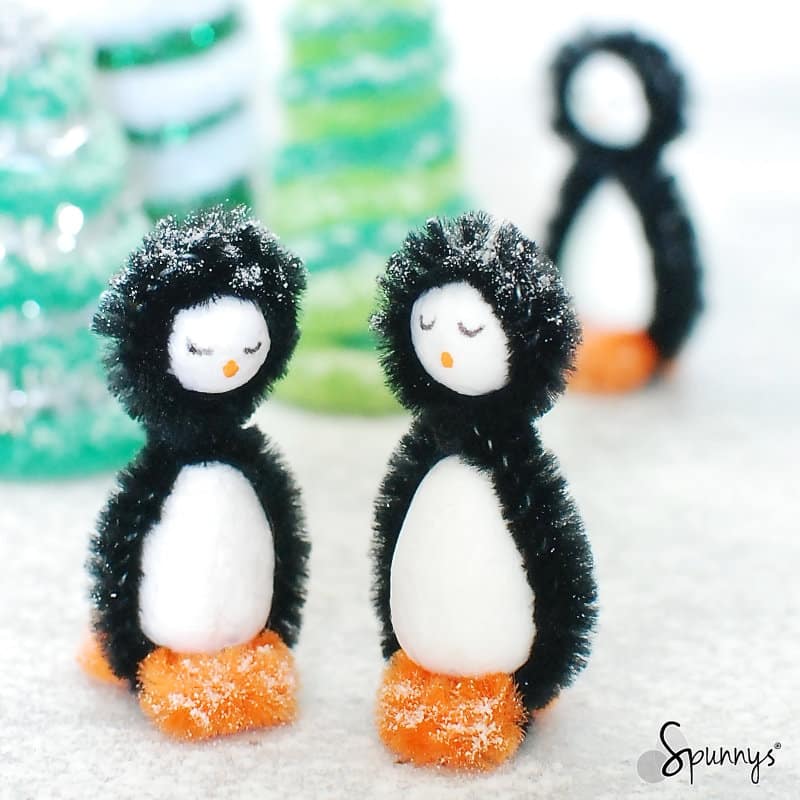 Make your own Easter egg ornaments
Spun cotton eggs can be used to make Easter egg ornaments. They can be painted any color, one can draw on them, and a ribbon can easily be added. Also spun cotton eggs don't break.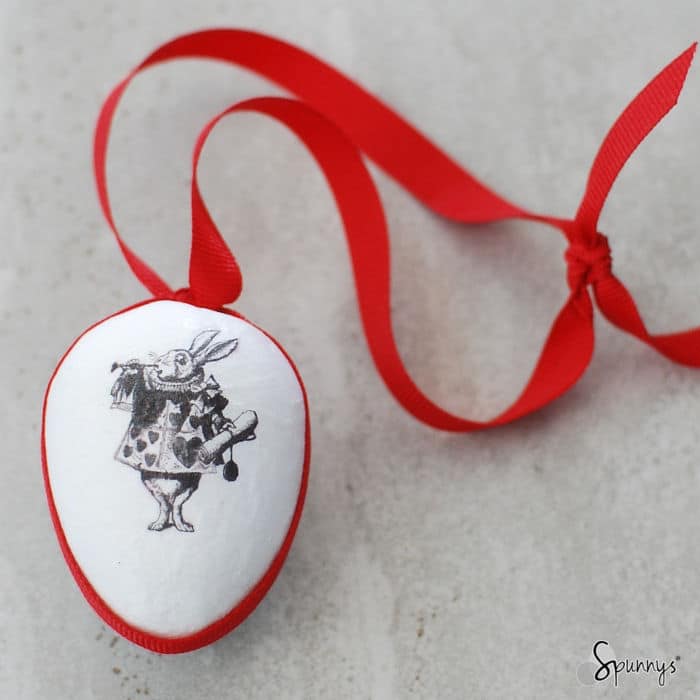 Make miniature fruits or miniature veggies
Use spun cotton balls to craft miniature berries such as blueberries or currants. Special shapes such as small blank pumpkins, carrots or radishes do also exist.
Make figures and figurines
Use spun cotton balls to build little figurines. Use a medium size ball for the head, a large ball for the body, and small balls for the hands.Make little people, animals, or fantasy creatures. To me, spun cotton balls are the most useful of all spun cotton shapes because so many projects require a round shape.
Make your own cupcake and cake toppers.
Spun cotton shapes are food safe, they are light, and they are small. They make perfect cake toppers. Paint spun cotton peg dolls to make beautiful wedding cake toppers, or use the mushroom shapes as christmas cake toppers. And because cotton shapes have a little hole at the bottom, you can use a toothpick to stick them onto your cake or cupcakes.
Make your own blank Kokeshi dolls
Combine egg and ball shapes to make your own blank Kokeshi dolls. It will be a pleasure to paint them.
Use as a filler and make claymation figures

 
Spun cotton shapes can be wrapped in clay or play dough and act as a filler. Because cotton shapes have a fibrous surface, clay "grips" very well onto them.
Produce stop motion and animation movies
You can build little people or animals out of spun cotton shapes and animate them in your very own stop motion movie. Doll shapes are particularly useful for this purpose.
Build architectural models
Build bridges, monuments, buildings…anything. Spunnys are very lightweight.
Make jewelry pendants or brooches



Paint a ball or a mushroom with a beautiful looking paint such as a pearl color paint. You can then integrate it onto a brooch or add a metal loop to it.
Make your own molecular models
Organic chemistry science projects can be fun. Just grab a few spheres, paint them, glue them, and assemble beautiful and artistic looking atomic models.
Build Planetarium models
The spheres come in different sizes so a large size sphere can be used for the sun and smaller spheres can be used for the planets.
Make ceiling pendulums
Use fishing line or twine, string a few spheres, and hang from the ceiling.
Create a hand knotted, fabric wrapped bead necklace
Use a silk scarf and make a beautiful hand knotted beaded necklace. A necklace of cotton balls is much lighter and therefore more comfortable than a same size necklace of wooden beads.
Make beautiful paper flowers
Use the spheres as flower stamens. Cut petals in crepe streamer paper and glue to the ball stamens to make beautiful and elegant paper flowers.
Glue directly onto your walls and make dimensional art
Grab a few spheres, a glue gun, and decorate a wall. Or use the shapes on a canvas.
Create pajaki chandeliers and garlands
I have never made any pajaki projects but I have seen pictures where the spun cotton balls were used to build beautiful and colorful paper chandeliers.
Use the balls as vase fillers
Use spun cotton balls to fill up a clear vase. Finish with your very own paper flowers or just leave empty.
This is by no mean an exhaustive list and I am sure that there are many, many more project ideas out there. Do you have a project you would like to submit? As usual, do not hesitate to get in touch or leave a comment below. I hope you enjoyed this page and got some  inspiration for some of your next projects.