Descrizione
With Spunnys paper golf balls you can practice your swing and have fun at the same time.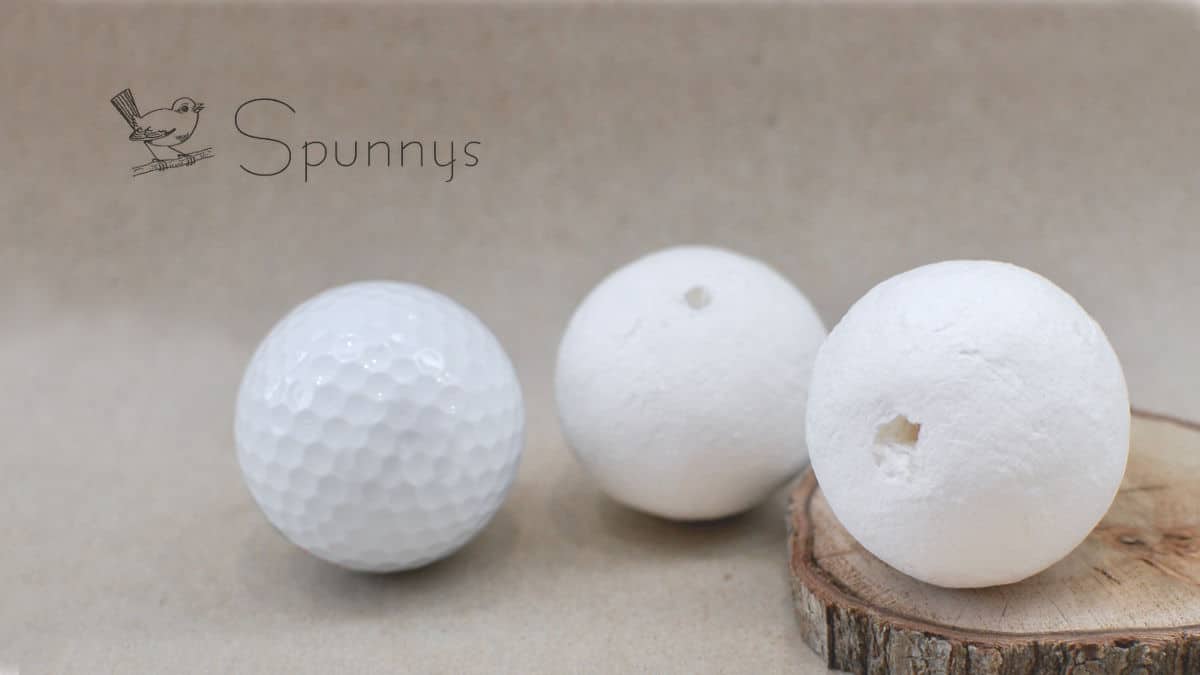 Why use paper golf balls ?
You can practice safely indoors or outdoors, by yourself or with friends.
They are a lot of fun to hit. They have a solid core made of tightly rolled paper and they feel much closer to the real thing than plastic and foam practice balls do.
You will not leave plastic behind if you lose a ball.
Bonus: you can easily write on them or paint them.
Why do they all have a hole ?
All paper balls have a small hole. It's a remnant from their fabrication process. You can use it to tee up your ball with something as common as a toothpick.
How much do they weigh?
About 10.4 grams each (roughly 3/8th of an ounce). In other words, they are very lightweight.