Description
Use our ready to paint spun cotton icicle shapes to make your own mini icicle ornaments. All icicle shapes have a hole on top in which you can insert and glue a hanging loop.
How to decorate mini icicle ornaments
Paint them
Firstly, they can be painted. To do so, we recommend acrylic paint because it is widely available, it dries fast, it is opaque, washable in most cases, and it doubles as a protective layer. You can also consider effect paints such as glittery paint, or metallic paint.
Tip: to paint your icicles, mount them on  wooden sticks such as toothpicks or bamboo skewers. It's easier to paint this way and you won't get paint on your fingers.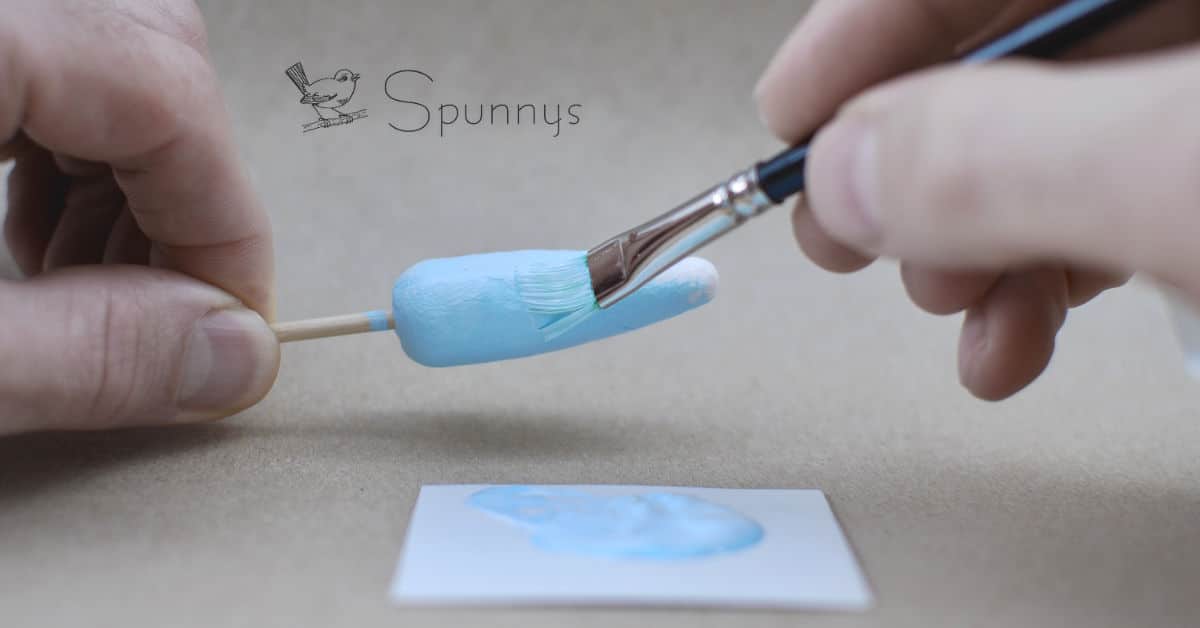 Glitter them
Once painted, you can sprinkle your mini icicle ornaments with glitter and give them a beautiful vintage shimmery look. You can use any type of glitter: German glass glitter, snow glitter, metallic glitter, iridescent glitter, even glow in the dark glitter. To add the glitter, simply brush on some white tacky glue, and sprinkle the glitter with a spoon over a small container. The glue will turn clear when dry.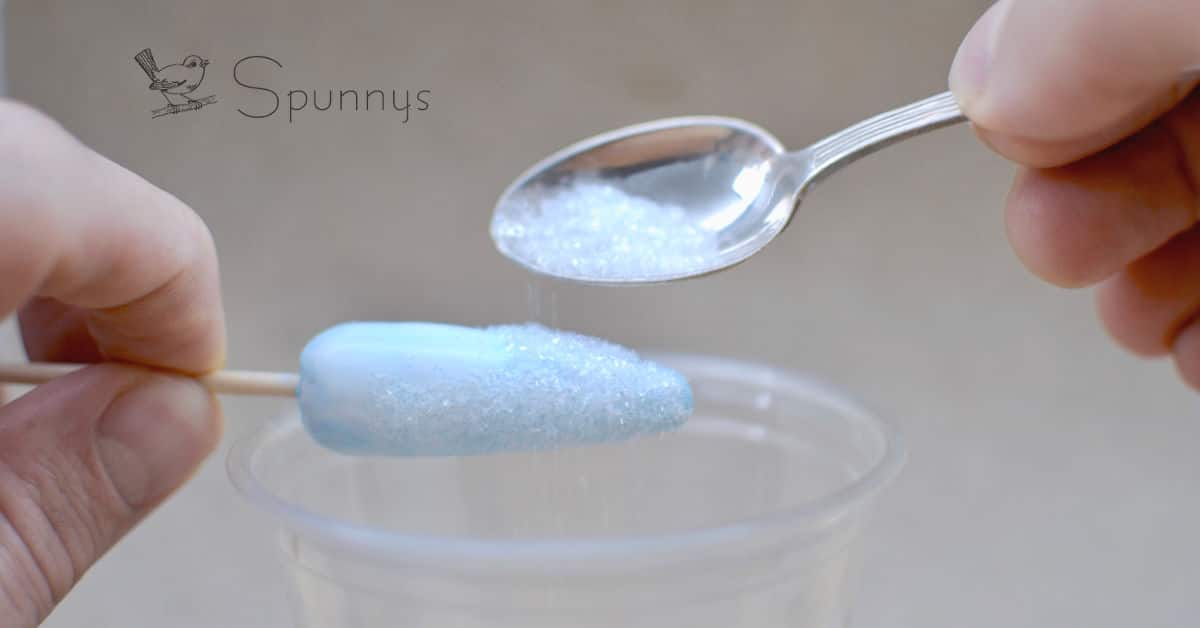 How to make a hanging loop
You can use small gauge metal wire to make your own hanging loops:
Cut a small piece of metal wire (about 3 to 4″ long)
Make a loop.
Twist the ends together
You can also buy ornament hanging loops, some come with fancy caps and can look quite nice.
To attach the hanging loops to the icicles, simply pour a little bit of glue into the ornament hole and insert the hanging loop.
Spun Cotton mini icicle ornaments : Questions and Answers
Are the mini icicle ornaments really made of cotton ?
No they aren't. The name is a reference to the traditional spun cotton ornaments that originated in Germany in the late 19th century. Back then, people would use cotton batting and wrap it around metal frames to create beautiful ornaments such as icicles. Today, the icicle shapes are machine made and soft paper is used instead of cotton. Nevertheless, the name has carried on through the centuries and is a beautiful reminder of old Victorian era crafts.
How are they made ?
Soft paper is rolled tightly into a mold until the icicle shape is achieved. The raw shapes are then covered with a starchy solution and oven dried. The final product has a smooth, easy to paint surface. 
Are they eco-friendly / green?
Spun cotton shapes are responsible alternatives to styrofoam shapes and other ready to paint blanks made with plastic.