Description
Spun cotton Balls ø 10 mm are versatile DIY craft materials, easy to use, and the base for countless beautiful projects.
The balls are sold blank and ready to paint, glitter, and decorate.
Spun Cotton Balls ø 10 mm • Project Ideas
The 10 mm size is perfect to make artificial berry stems, holly berry bouquets, mini Christmas wreaths, crepe paper flowers, winter scenes, and more.
You can visit our tutorial section for various spun cotton balls project ideas .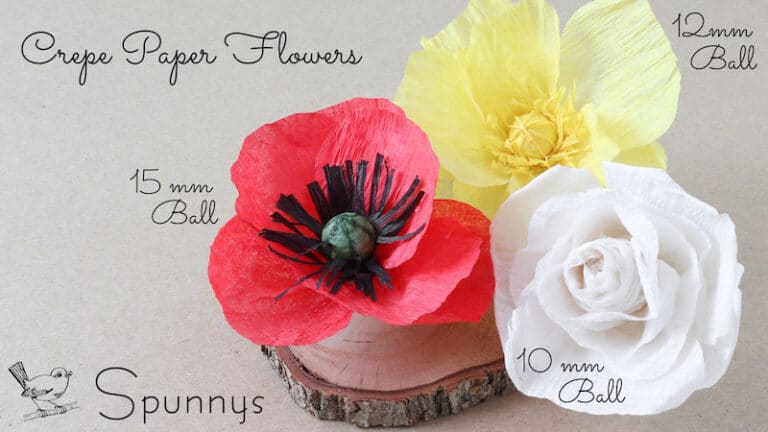 Spun Cotton Balls • How to use
Spun Cotton Balls are very easy to use.
Paint them
To do so, we recommend acrylic paint because it is widely available, it dries fast, it is opaque, washable in most cases, and it doubles as a protective layer. If you are making ornaments, you can also consider effect paints such as glitter, shimmer, pearl, or metal. You can even create textures and add thickness to your shapes by mixing paint with sand and gesso.
Glitter them
You can sprinkle your shapes with glitter and give them a beautiful vintage shimmery look. You can find so many types of glitter: glass glitter (to sugar your ornaments), snow glitter (so cute), metallic glitter, iridescent glitter, and even glow in the dark glitter. To dust your beautiful creations with glitter, simply brush on some regular white craft glue on your shapes, and sprinkle the glitter with a spoon over a small container. Wait for the glue to dry and…voilà :)
Glue them
Don't hesitate to glue other types of materials on your spun cotton balls. Glue adheres very well to them because of their fibrous textures. You can embellish the balls with fabric, colored paper, golden trims (Dresden), ribbon, lace, mousseline, crepe paper, chenille stem.
Additional tips
The holes will enable you to hold the spheres with a pick while you paint and decorate them. You will be more comfortable painting and working this way and you won't get any paint on your fingers :)
We recommend using long wooden picks, such as bamboo skewers. This way, when you are done painting and decorating your beautiful works of art, you can leave them on their picks and rest them into a mug or a heavy glass. They will be safe there until they are fully dry.  Note that you can also use a shoebox in which you poke a few holes to rest your freshly painted pieces.
If you have any questions, please do not hesitate to contact us.