Beschreibung
Our Sugar Plum Ornaments are handmade from spun cotton, and artfully dusted with authentic German glass glitter. They have a lovely vintage look reminiscent of the late Victorian era and would look charming hanging from the Christmas tree.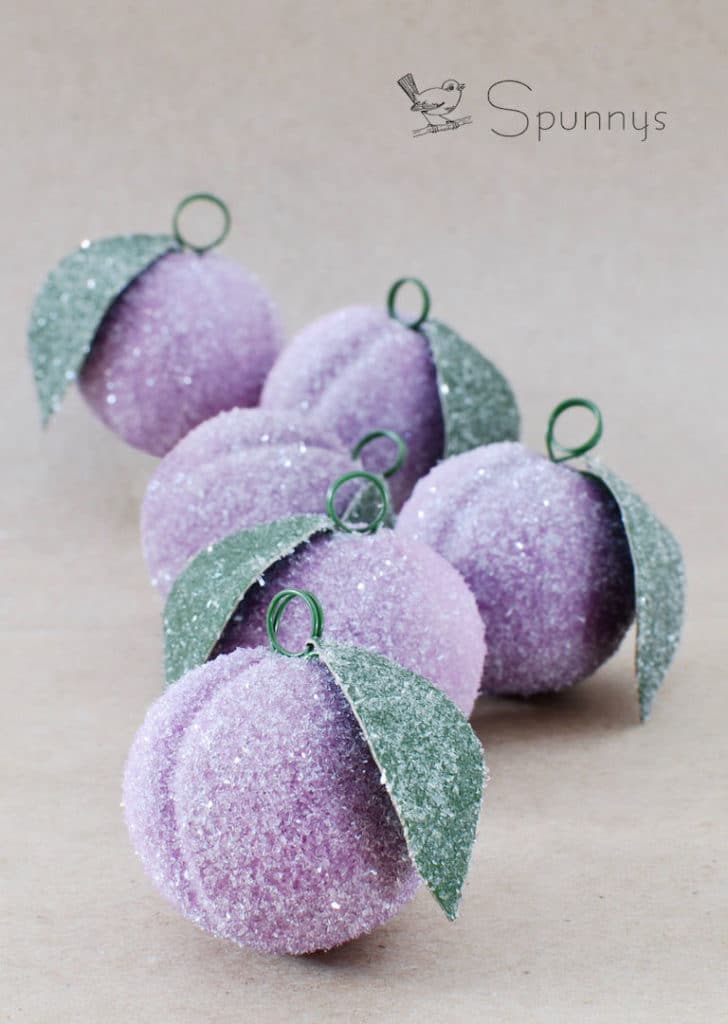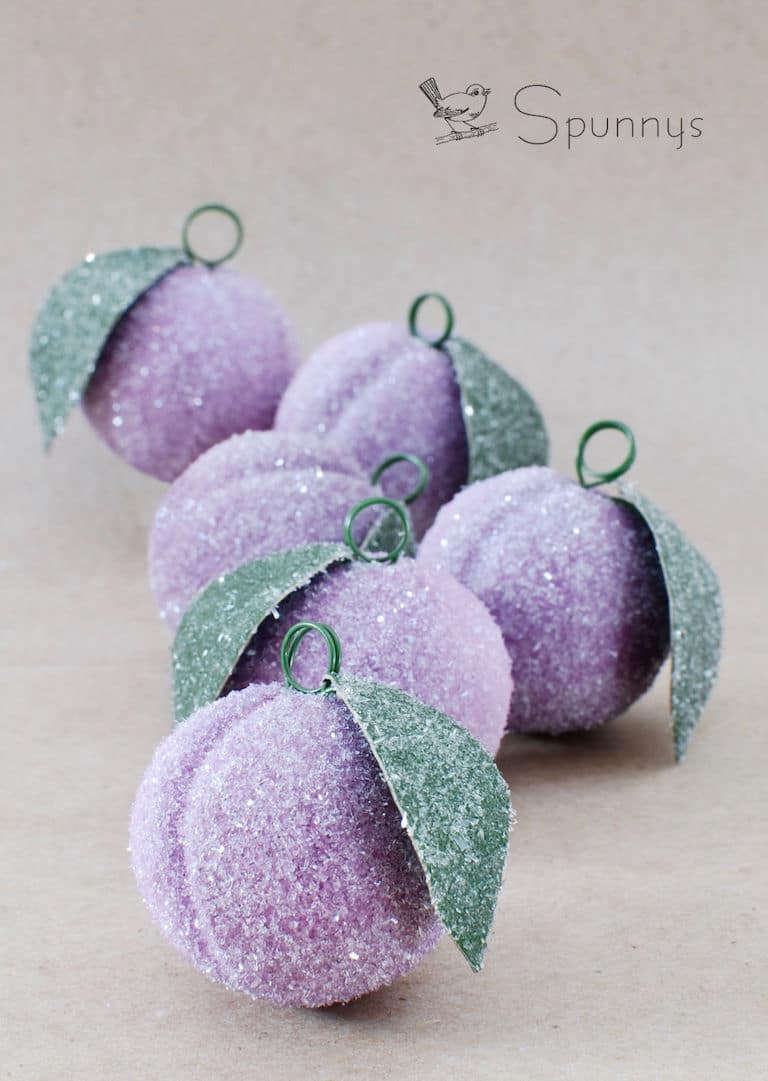 Sugar Plum Ornaments – questions and answers
How did you make the plum ornaments ? 
To make the ornaments, we started from ø 40 mm spun cotton balls that we altered a little bit to create the ridges. Then, we painted them with acrylic and covered them with a generous layer of German glass glitter. Finally, we finished the plums with beautiful handmade cardstock paper leaves and green metal wire loops.
Will some glitter come off the plums? 
No, the glitter won't come off the shapes unless you rub the plums against each other or against something. We use liquid glue, not spray, and we apply a generous amount of it before covering the ornaments with glass glitter. Also, glass glitter is different from metallic glitter because it anchors itself deeper in the glue.
What if you are out of stock? 
Just like any of our glittered ornaments, sugar plums can be made to order. If our stock is low, please contact us (nicolas@spunnys.com) and we'll quickly make what you need.
Can I touch the sugar plum ornaments with my hands without cutting myself? 
Yes, absolutely.  However, they should always be handled with care.
How heavy are they? 
A sugar plum ornament made with a ø 40mm spun cotton ball weighs about 10 grams.
Is the glitter edible ? 
NO! It is made with real glass. The plums are not toys and should not be given to young children.
What is the relation between sugar plums and Christmas ? 
Sugar Plum was the name of the cute little fairy in the Tchaikovsky nutcracker. Sugar plums were also mentioned in the 1823 Clement C. Moore's poem "A Visit From St. Nicholas" (aka "Twas the Night Before Christmas") (source: wikipedia)