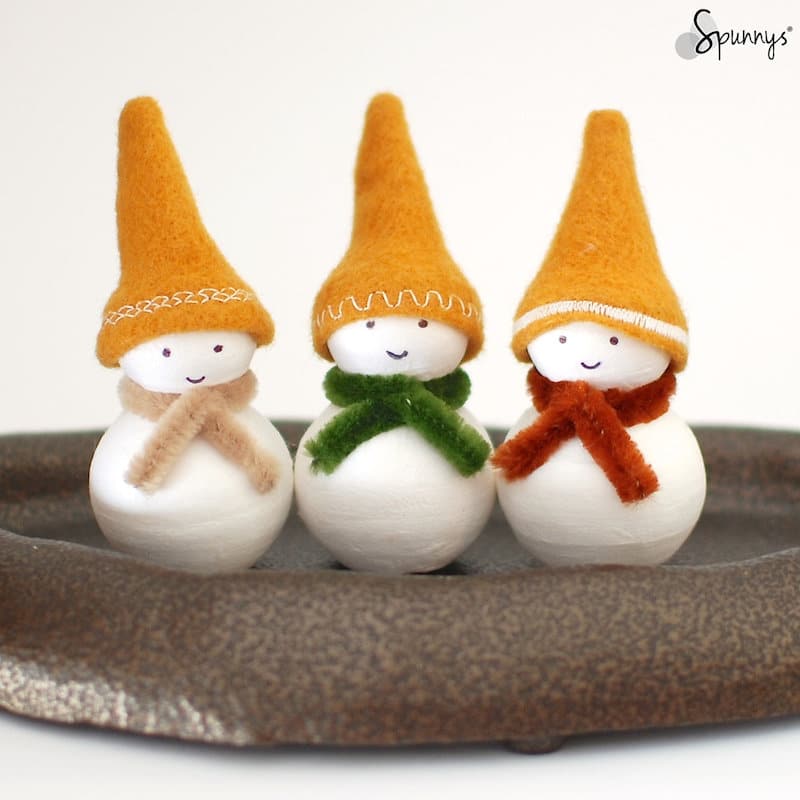 Follow our tutorial and learn how you can make these adorable miniature snowman figurines, all geared up with cute little felt hats and pipe cleaner scarfs. You can also turn the figurines into Christmas Ornaments by adding little hanging loops on top of the hats (more on this below).
Project materials
To make one snowman figurine, you will need:
A small piece of felt
A pipe cleaner (aka chenille)
Needle and white thread (or a sewing machine if you have one)
A spun cotton peg doll (I used the 51mm tall one because it is shaped like a snowman already).
A small piece of golden thread to make the hanging loop
A black ball pen
A piece of cardboard or strong paper (to make the hat template).
OPTIONAL: white craft glue.
Snowman Figurines – Step by Step Directions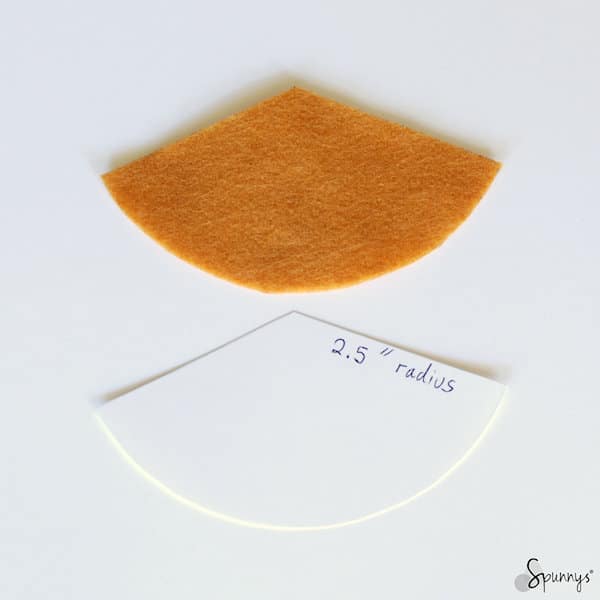 1:  Make your hat template:
On a piece of cardboard, draw a 5″ diameter circle and divide in 4 equal quarters. If you are going to sew your hat by hand: cut out one exact quarter. However, if you are going to use a sewing machine, your pie slice should be a little larger than 90º (see picture above).
2: Hem the bottom of your pie wedge from end to end.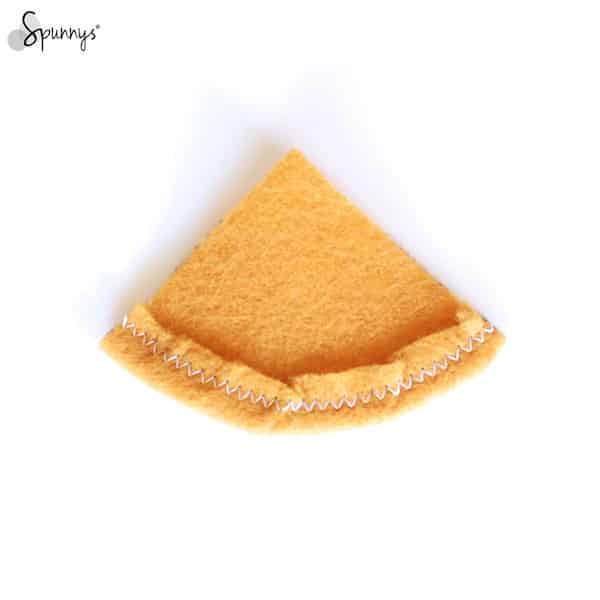 3: Step 3 (for sewing machine users only).
Cut off your hemmed pie wedge to an exact 90º quarter pie slice.
4: Finish sewing your hat
Now is the time to add a hanging loop to your snowman figurine if you later wish to hang it. Fashion the hanging loop by cutting a small piece of string and tie the two ends together. Before sewing the two edges of the hat together, place the loop inside the fold, and make sure the knotted end of the string is the end that sticks out (see step 4 picture).
Fold the piece of felt in half (bad side out) and sew the two edges together.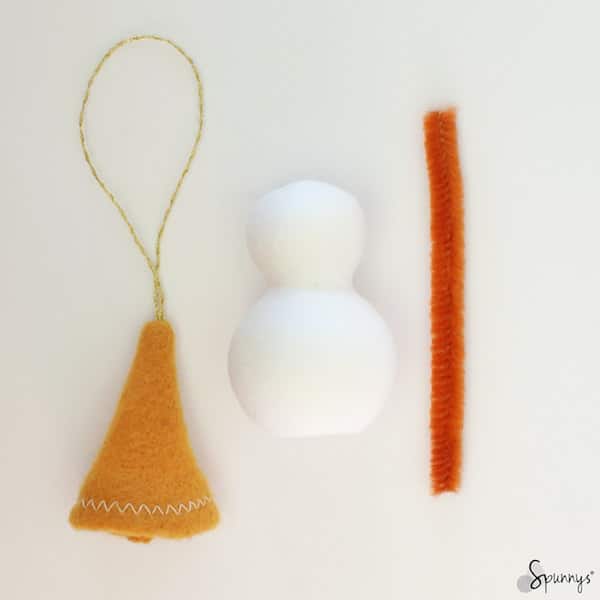 5: Turn the hat inside out.
You can use a pen or a stick to help.
6: Dress your figurine for winter
Put the hat on your figurine's head. Normally it should fit without glue but you can add a little bit of tacky glue if necessary. When you are done, tie a small piece of pipe cleaner around the neck of your snowman and give it a couple twists.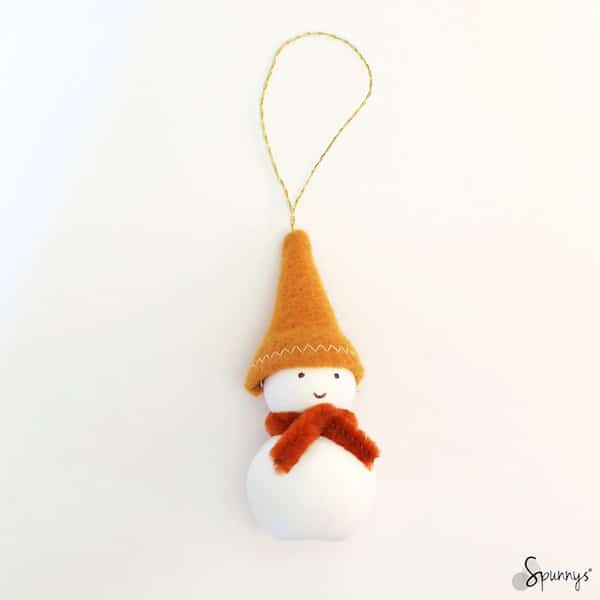 7: Draw the face.
With the ball pen, draw the eyes and the mouth.
How to display your snowman figurines – A few ideas
Use a string hanging loop
This is the method hat was described in the tutorial above.
Use a piece of pipe cleaner
Each doll blank has a little hole underneath it. To display your figurines on the Christmas tree, you can wrap a piece of pipe cleaner around a branch and mount your figurine onto the other end of the pipe cleaner (see picture below).
A few more snowman figurine decoration ideas
Here are a few ideas that you can use for inspiration:
I hope you enjoyed this tutorial and that you got a few ideas for your own Christmas decoration projects. Happy Holidays and as always, feel free to leave a comment below or share your ideas with us.