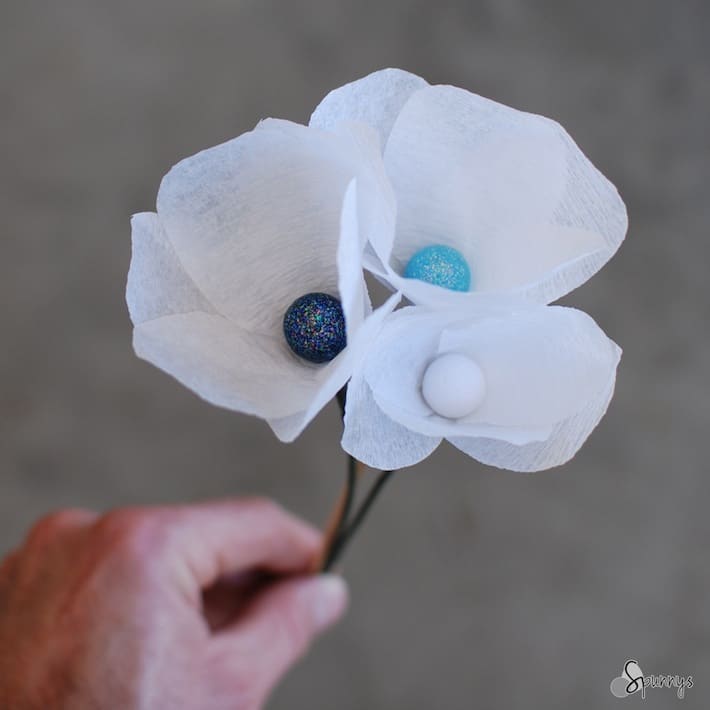 In this tutorial, learn how you can make flower stamens from small size spun cotton balls. You can use these faux stamens to make artificial flowers such as paper flowers or fabric flowers.
paper flower stamens – the basic technique
1. Grab a 15mm small spun cotton ball (you can also use smaller size balls).
2. Pour a little glue into the hole.
3. Insert a flower stem wire and wait a few seconds until the glue solidifies.
You are already done :)
Adding color or glitter
You can paint spun cotton balls with acrylic paint to make colored stamens.
You can also add glitter to the stamens by dipping the balls directly into glittered mod podge. Another way of adding glitter would be to brush the balls with tacky glue and sprinkle glitter over the glue. The tacky glue will harden to a clear finish and let the glitter shine.
Tips and tricks
You can use a small spun cotton egg instead of a spun cotton ball for a pointier style stamen.
You do not necessarily need to paint or glitter the stamens. The artificial flower can still look beautiful with an unpainted stamen.
If you do no have any floral wire to make the stems you can use bamboo skewer sticks for a modern minimalist look.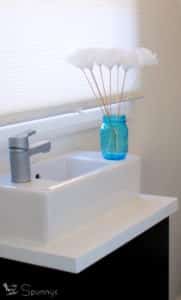 From paper stamens to faux flowers
Here are a few faux flowers fashioned with spun cotton balls stamen.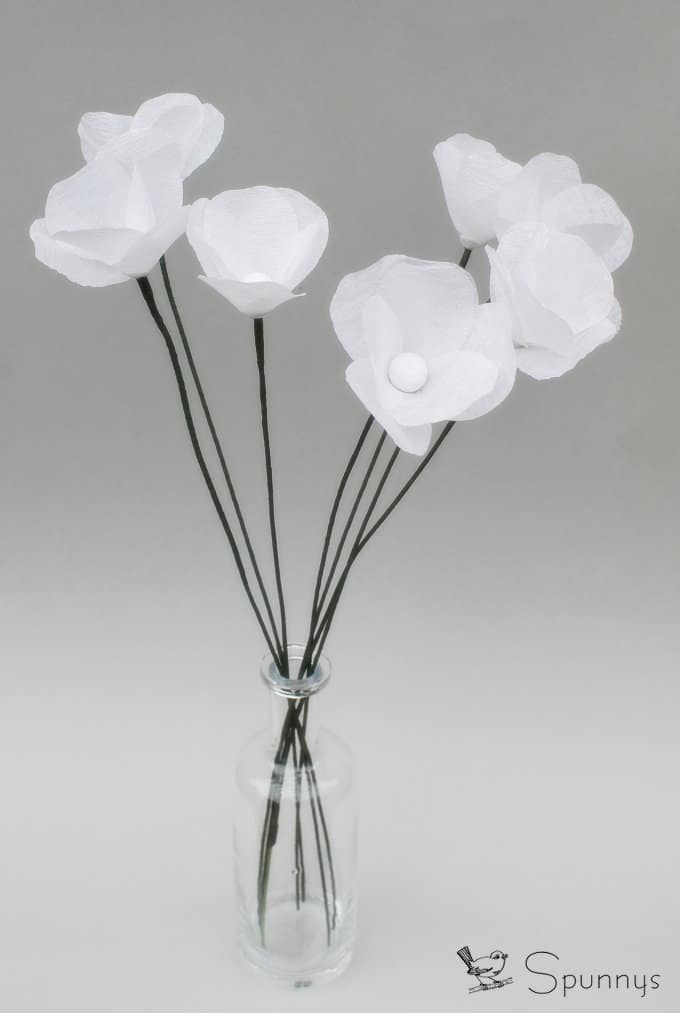 If you would like to learn to make your own artificial flowers, you can check out our tutorial: how to make paper flowers.
I hope you enjoyed this tutorial. As always, if you have any questions, do not hesitate to get in touch via the comments section below. Happy crafting!