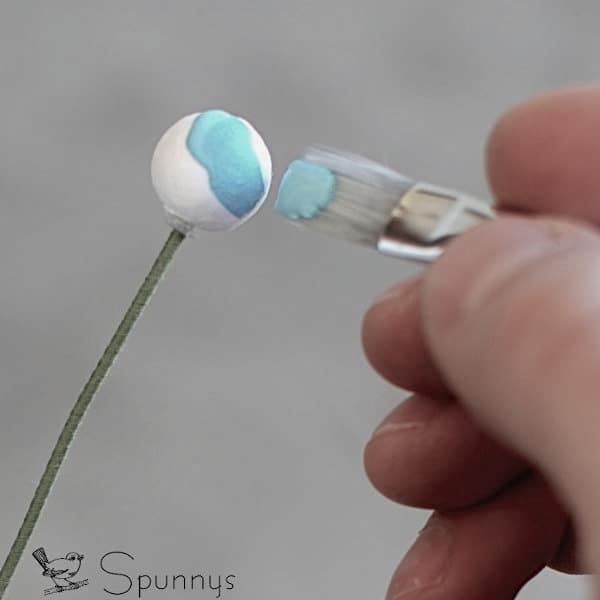 Flower stamens can be purchased in craft stores but making your own is fast, easy, and inexpensive. All you need to make beautiful and elegant flower stamens are spun cotton balls.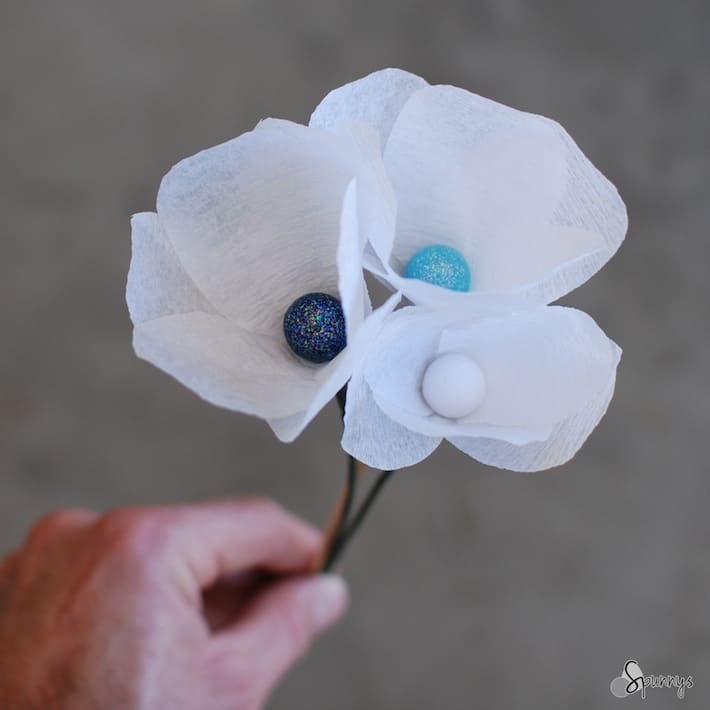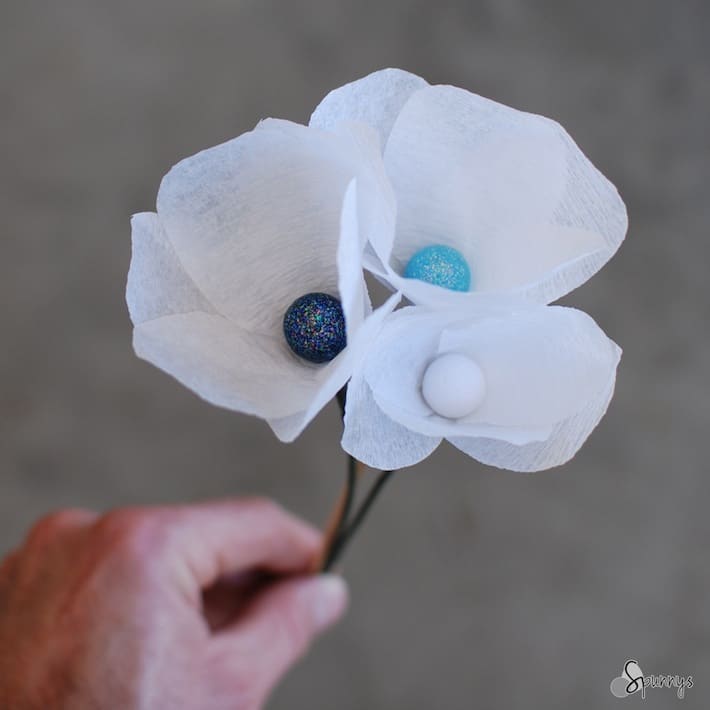 The stamens of these paper flowers were made with spun cotton balls.
Directions
Making your own stamens is easy. There are only 3 steps to this project.
1. Grab a small spun cotton ball. I recommend 15mm (19/32″ diameter) or 12mm (15/32″ diameter).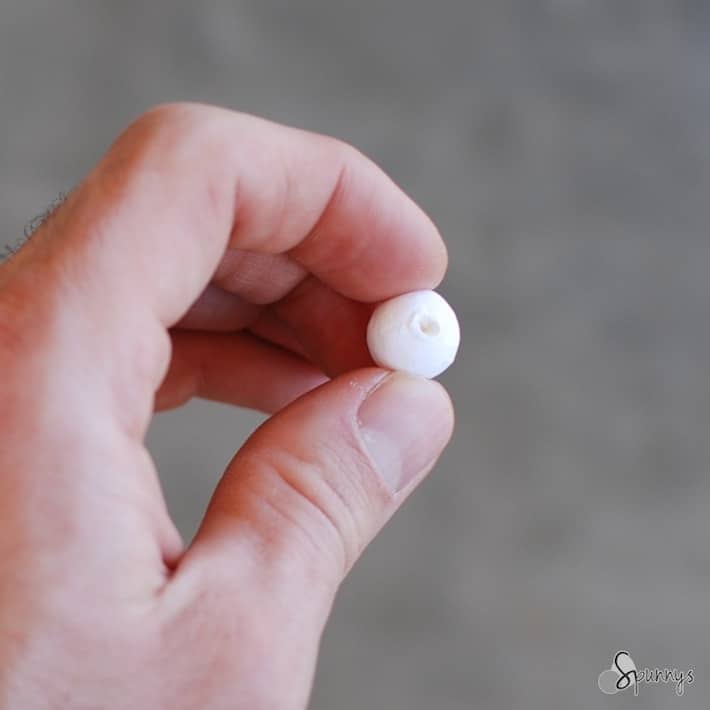 Notice how spun cotton balls have a little hole on one side.
We are going to take advantage of this neat feature.
2. Pour a little glue into and over the spun cotton ball hole. TIP: use a low temperature gun.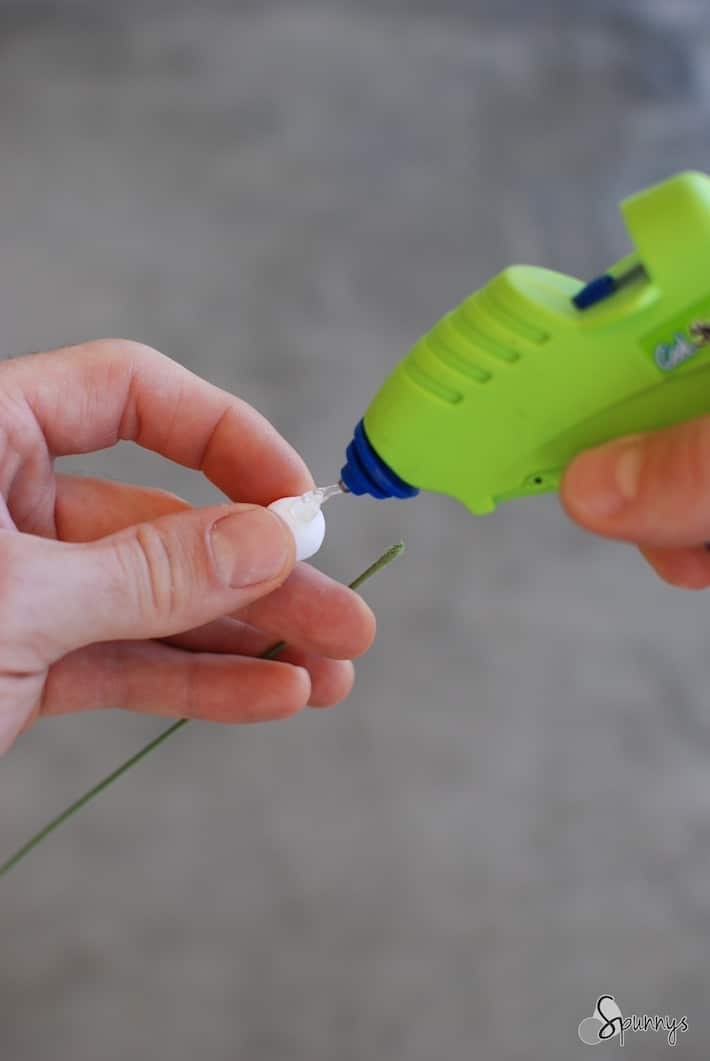 3. Insert a flower stem wire and wait a few seconds until the glue solidifies. The floral wire can be purchased in most craft stores.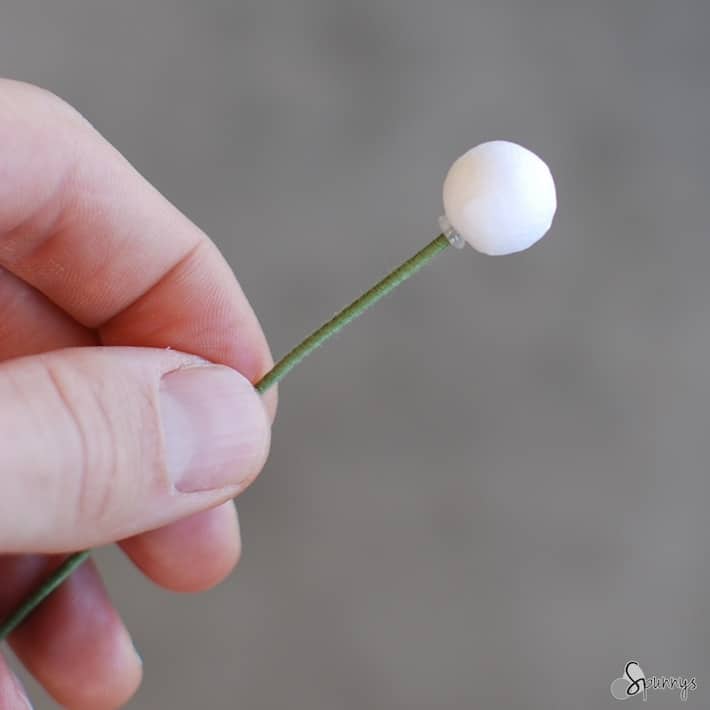 You are done!
Adding color and/or glitter
This step is optional. The stamens don't need to be painted to make paper flowers.
However, one of the great things about spun cotton balls is how easy it is to paint them. Almost any paint works and the balls dry in minutes because they are very absorbent.
I typically use enamel or acrylic paint because it has a good covering power.
It is also easy to add a high gloss finish. In the two pictures below, I used extreme glitter mod podge. After a few hours, the mod podge hardens to a beautiful glossy and glittery surface.
More tips and tricks
You can use a small spun cotton egg instead of a spun cotton ball for a more pointy stamen. I never tried spun cotton mushrooms but I bet they would work great too. They would make for a flatter style of stamen.
If you do no have any floral wire to make the stems you can use bamboo skewer sticks. It will give your flowers modern look.
Here are a few more examples of flowers fashioned with spun cotton balls stamen. If you are interested in making the flowers, we have a tutorial that can be found here: how to make paper flowers.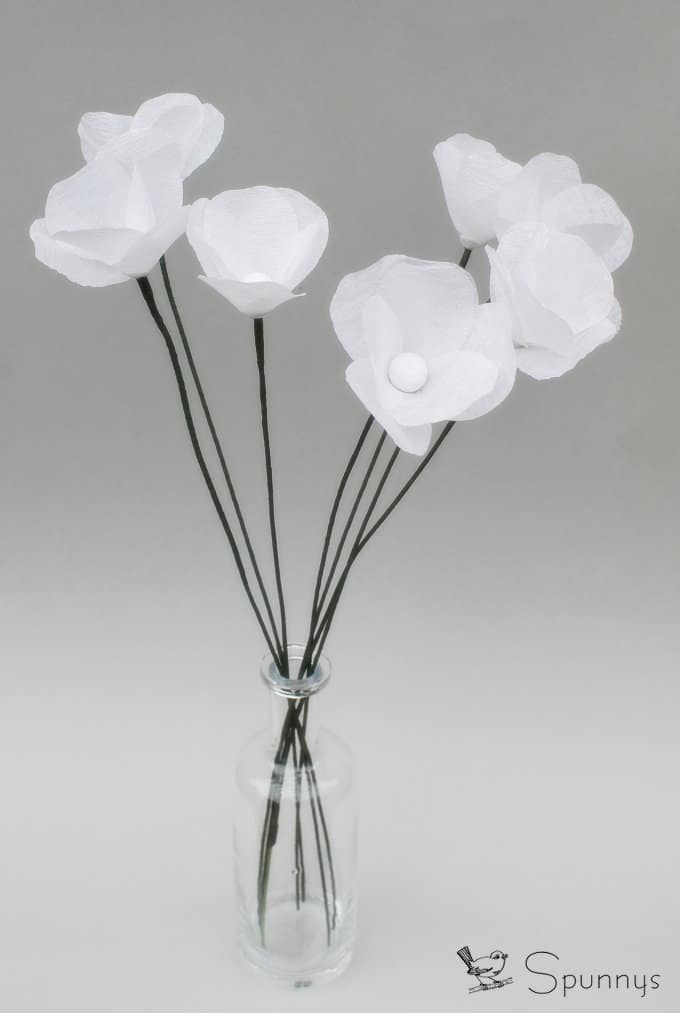 Here notice how we did not paint the flower stamens
(and the paper flowers still look great).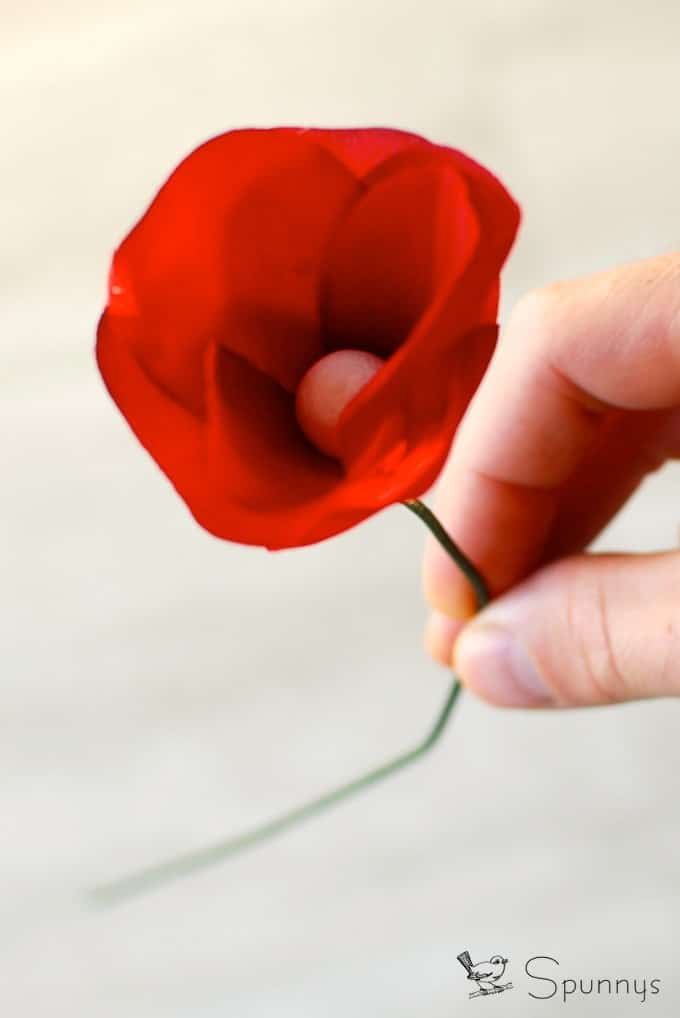 This flower was made with fabric petals.
The stamen is unpainted.
These flower stamens were painted and glittered.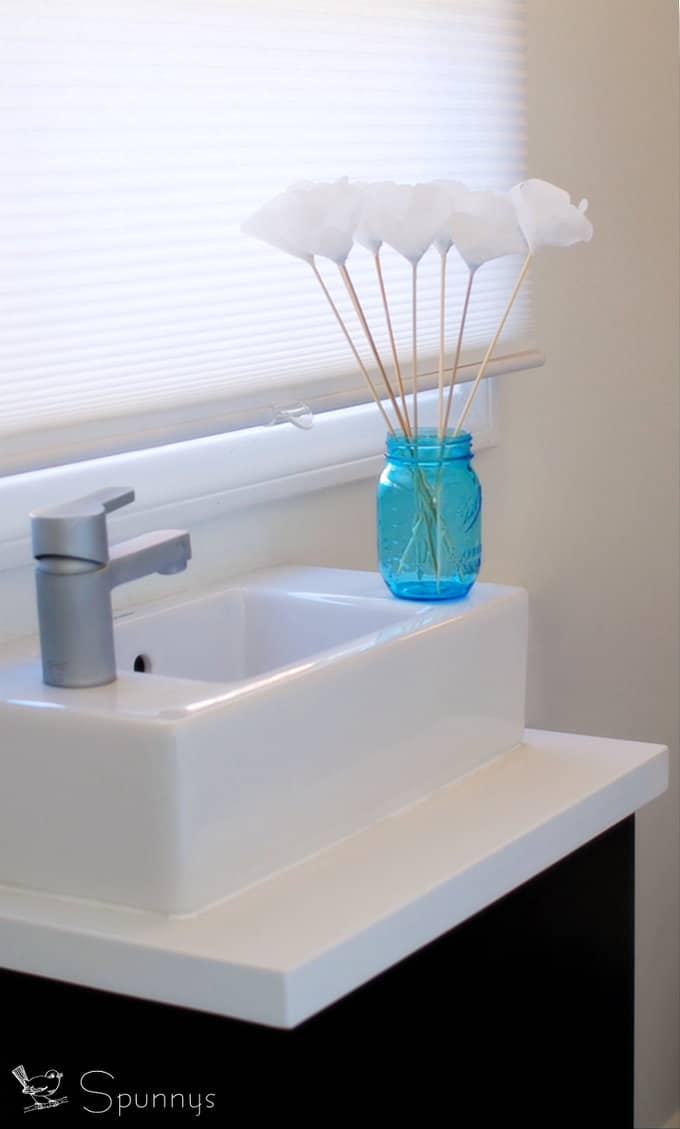 We used bamboo skewers to make these paper flowers.
I hope you enjoyed this article and got some inspiration for your next paper flower projects. If you have any questions, as always, do not hesitate to get in touch. Happy crafting!