Descrizione
These mini spun cotton mushroom blanks are a SPUNNYS favorite. Cute and tiny, they can be used for plenty of adorable different DIY craft projects such as Dioramas, enchanted forest scenes, table decor, vintage ornaments, twist-tie ornaments, and much much more.
The mushrooms pair great with many other craft materials such as forest moss, branches, needles, miniature animals, miniature gnomes, flour (to make snow), glitter…
All the mushrooms have a little hole underneath their base. You can insert a piece of metal wire or floral stem in it to make mushroom twist-ties.
They are quality craft products made in Germany.
Tiny spun cotton mushrooms project examples :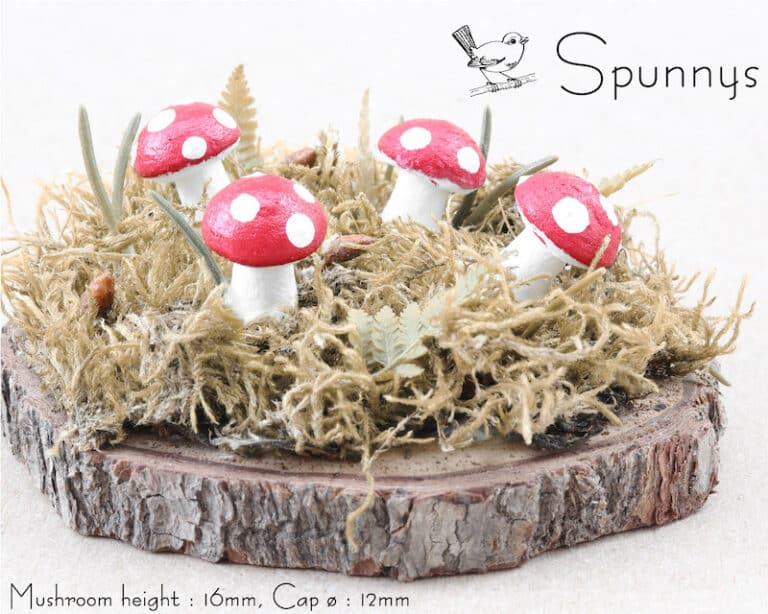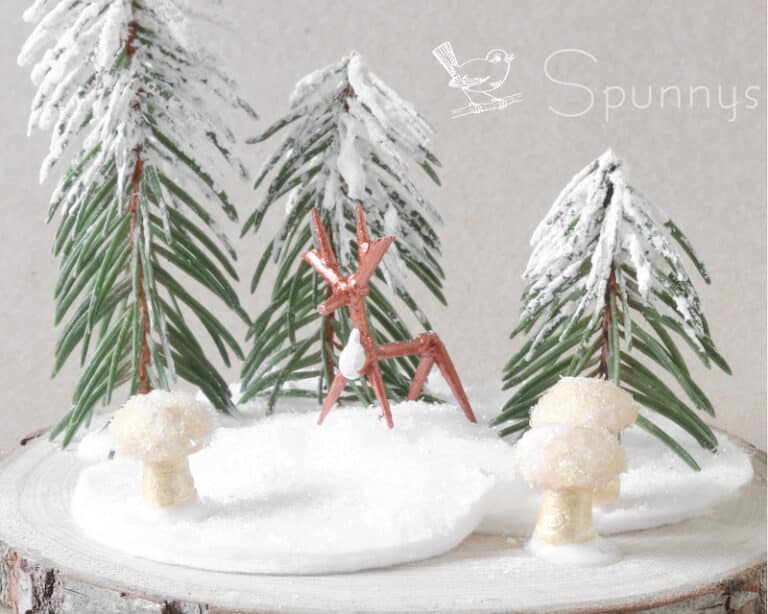 Spun Cotton Mushrooms: Frequently Asked Questions
Can I paint spun cotton mushrooms?
Absolutely. They are made of paper, which is a very easy material to paint on. The paper absorbs the paint so it dries very fast and doesn't smear.
Once the caps are painted, you can almost immediately paint white dots if you would like to.
What paint is recommended?
We recommend acrylic paint because it dries very fast. However, any paint that works on paper will also work great on spun cotton. When painting the dots on the caps of the mushrooms, using a paint that has a fairly liquid consistency makes it is easier to make nice rounded dots.
Should a clear coat finish be used?
You can use a high gloss finish to give them this "German" spun cotton mushroom ornament look.  But it is not necessary.
Any tips to help with the painting process?
To paint the mushrooms with ease and precision, you can insert a bamboo stick in their stems and hold them via the stick while you paint them.
This technique works great, we paint all of our mushrooms this way.  You can spin the stick instead of moving the brush.
Once painted you can simply rest the sticks in a container so nothing will get in contact with the mushrooms while they dry.
If you are interested in more spun cotton mushrooms sizes, you can visit our main spun cotton mushroom product page and select different sizes from the drop down menu.