Description
Spun Cotton Eggs 12mm are great DIY craft materials. They are versatile, easy to use, and the base for countless DIY craft projects such as paper flowers, Easter decor, vintage ornaments, pussy willow branches, Easter dioramas, and much much more.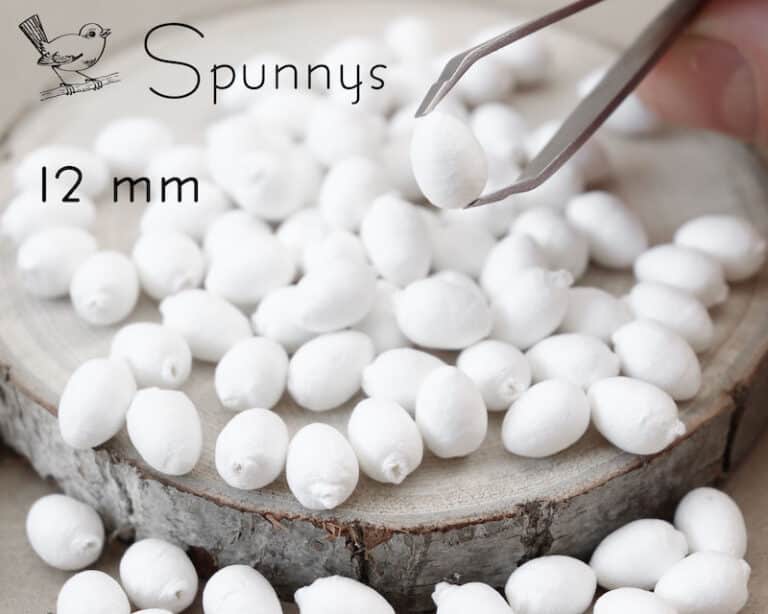 Spun Cotton Eggs 12 mm: project ideas
Spun cotton eggs are all very easy to paint and decorate, no matter the size.
The 12mm size is perfect to make pussy willow branches.
It could also be used to make beautiful Easter Dioramas and adorable little Easter scenes.
But small size eggs also work wonderful to make paper flowers. To make paper flowers, simply cut petals into crepe paper and glue them around the base of an egg.  Keep the egg on a wooden stick while you work on it. When finished, replace the wooden stick with a floral stem.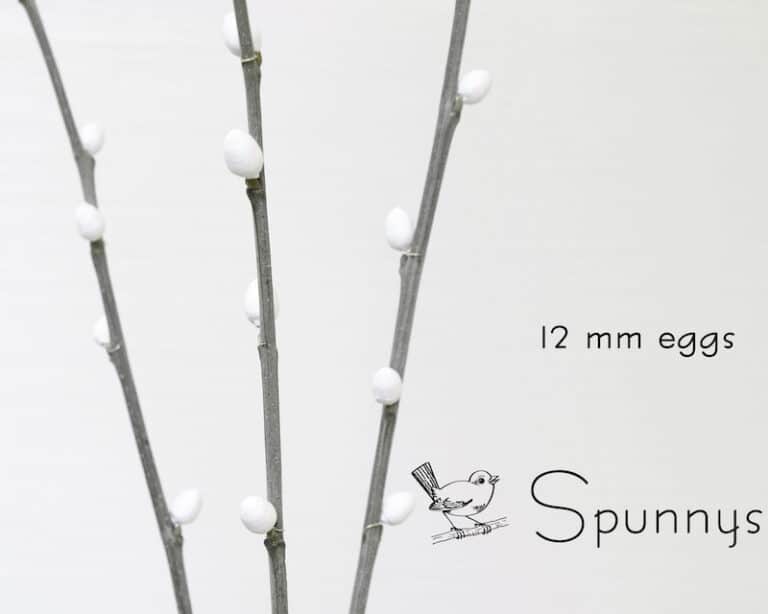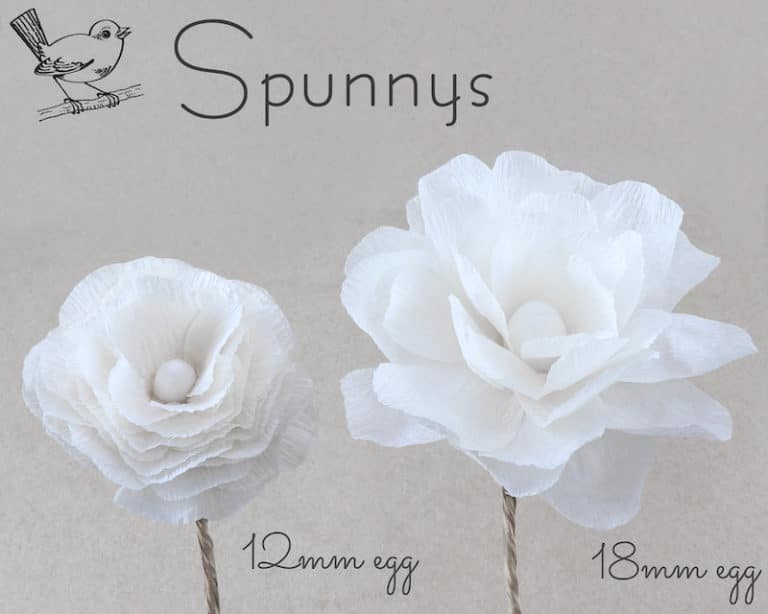 Note: spun cotton eggs come in many more sizes.
If you are interested in other sizes, you can visit our spun cotton egg product page. You can then use the dropdown menu to navigate through our many sizes. Different projects work best with different egg sizes. For example, the 30mm size is great to make quail egg ornaments, whereas the 60mm size is perfect to make chicken egg ornaments.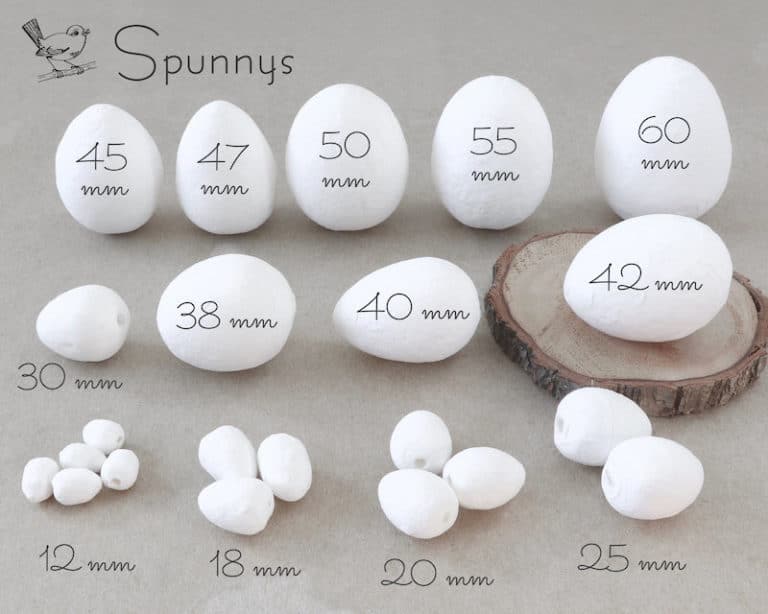 Spun Cotton Eggs: Questions and Answers
Can the eggs be dyed like real eggs?
They should not be immersed in liquids. The eggs would turn soft and spongy and may lose their original shapes
Can they be painted?
Absolutely, they are made of paper and are ready to go. There is no need for any primer.
How to paint Spun Cotton Eggs?
The easiest way to paint them is to insert a wooden pick at the bottom and use it as a handle. All spun cotton shapes already have a little hole at the bottom .
To paint a straight line around the egg, simply spin the pick while holding the brush still.
What paint is recommended?
We like acrylic paint because it dries fast and once it is dry, it creates a strong protective layer around the egg. To protect the eggs even further, you can finish them with a non toxic clear coat such as mod podge.
How do spun cotton eggs compare to plastic and styrofoam eggs?
Spun cotton eggs are much easier to paint than plastic and styrofoam eggs. The feeling is similar to the one of painting on paper. Paint doesn't smear and dries almost instantly.