Your craft ideas are fantastic! Share them here!
This page is your page: a place to inspire others.
I am often amazed with the ideas our customers come up with. I see projects I would never have thought about, I see talent that is so much greater than my own, I see creative new ways of using the shapes. And I love it!
So do not hesitate, send me pictures of your creations and nothing will please me more than to feature them here.
Contact me at:  Nicolas@Spunnys.com.
[hr]
Some incredible work by polymer clay artist Jan Montarsi. Jan uses spun cotton balls to make hollow beads. You can see more of Jan's work on his Facebook and Flickr pages.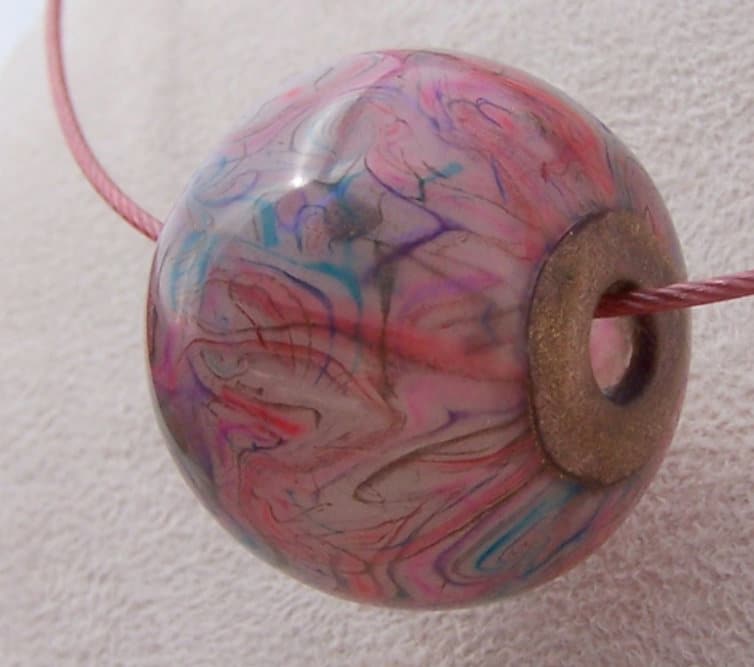 Artist: Jan Montarsi. Submitted December 2015.
[hr]
Some adorable Christmas ornaments by artist Kimberly Banca. Kim combined 20mm spun cotton balls and pipe cleaners. Spun cotton shapes and pipe cleaners work well together. All shapes have little holes on one side in which pipe cleaners can be inserted.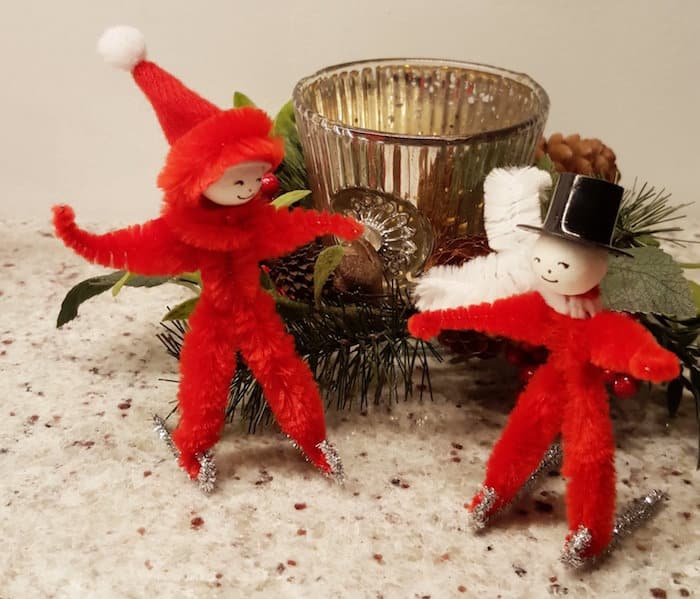 Artist: Kimberly Branca. Submitted December 2015.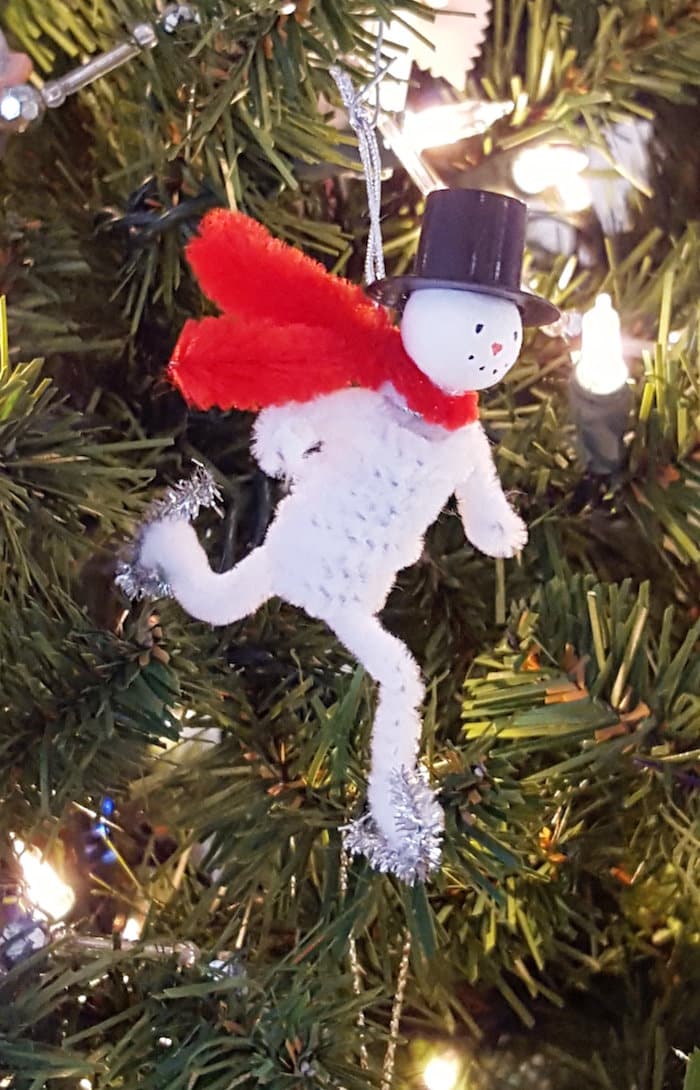 Artist: Kimberly Branca. Submitted December 2015.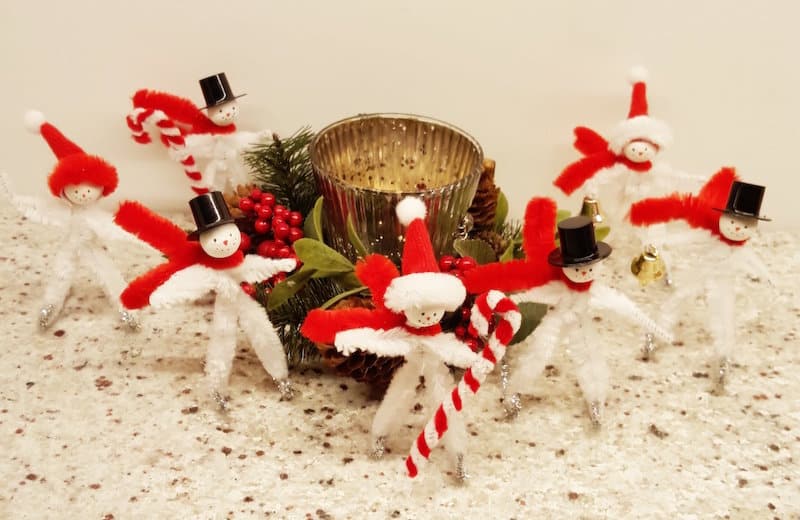 Artist: Kimberly Branca. Submitted December 2015. 
[hr]
A very cute eskimo peg doll ornament by Colorado artist Abby Jacobs. Amy used a 51mm tall spun cotton peg doll.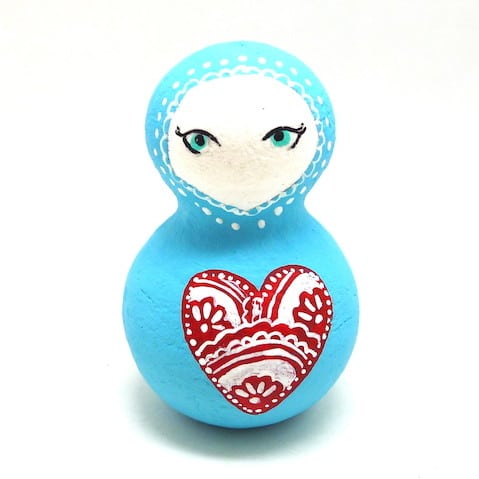 Artist: Abby Jacobs. Submitted April 2013.

[hr]
Some very creative work by San Diego artist and graphic designer Nick Lockheimers. Nick likes to combine dough (plasticine in this case) and spun cotton shapes. Dough and spun cotton shapes work well together because dough sticks very well to the surface of spun cotton shapes.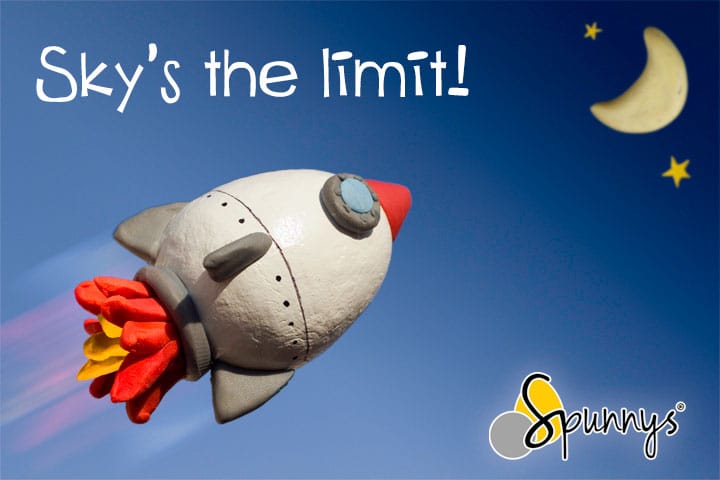 60mm spun cotton egg, submitted May 2013.
More work by Nick Lockheimers:
[hr]
A very impressive angel ornament project by tatting artist Sandy Cofer.
Artist Sandy Cofer. Submitted March 2014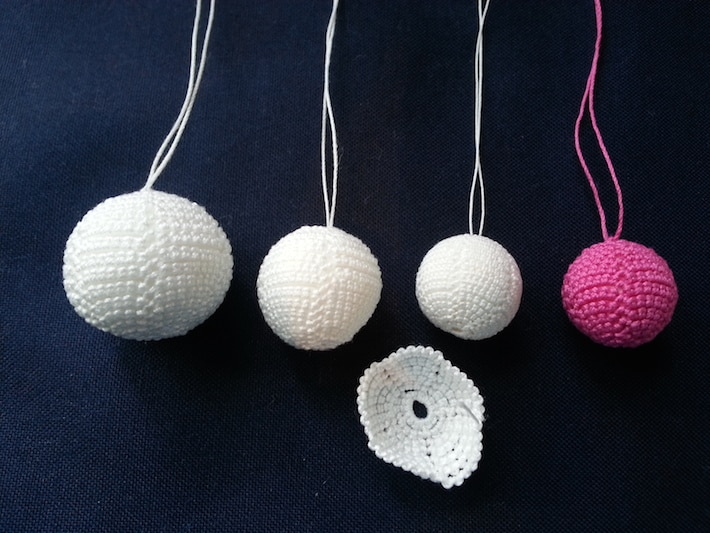 Sandy used spun cotton balls as fillers to make the angel heads.
[hr]
A few children projects sent to us by the owners of Heartfelt LLC in Minneapolis. Heartfelt is a charming and one of a kind store running craft classes and workshops.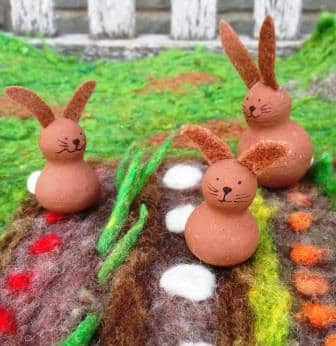 40mm tall peg dolls.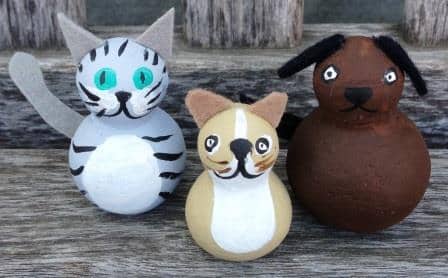 51mm, 40mm, and 55mm tall peg dolls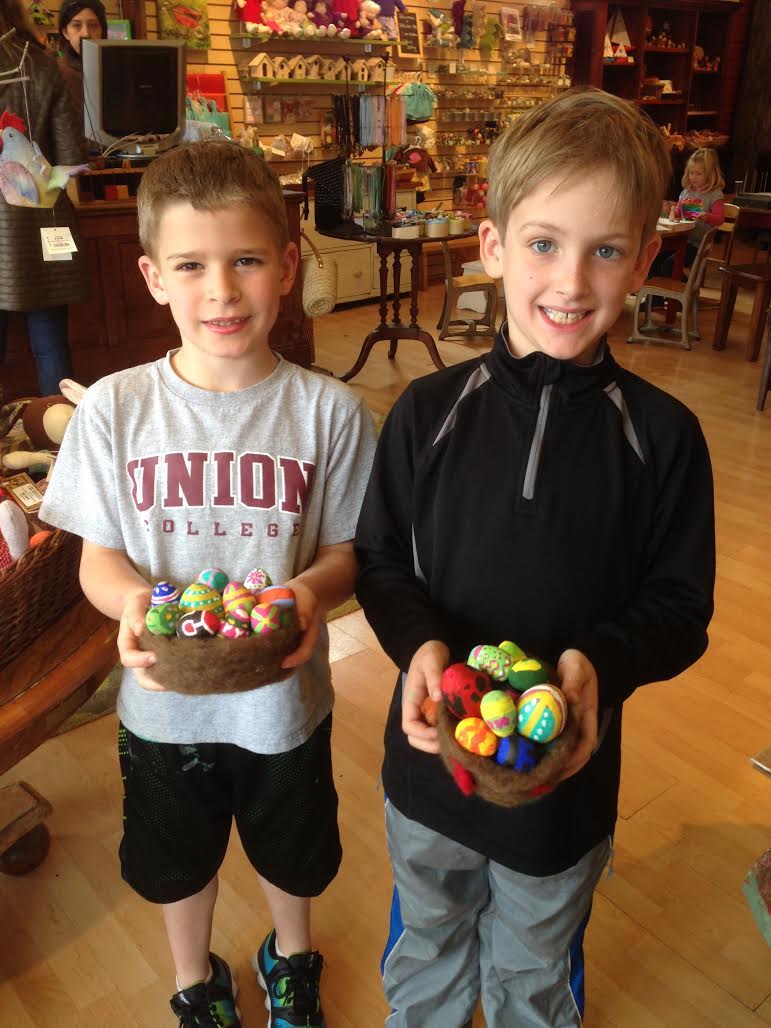 [hr]
If you would like for your creation to be featured on this page, please send your pictures to: Nicolas@Spunnys.com.
Happy crafting!