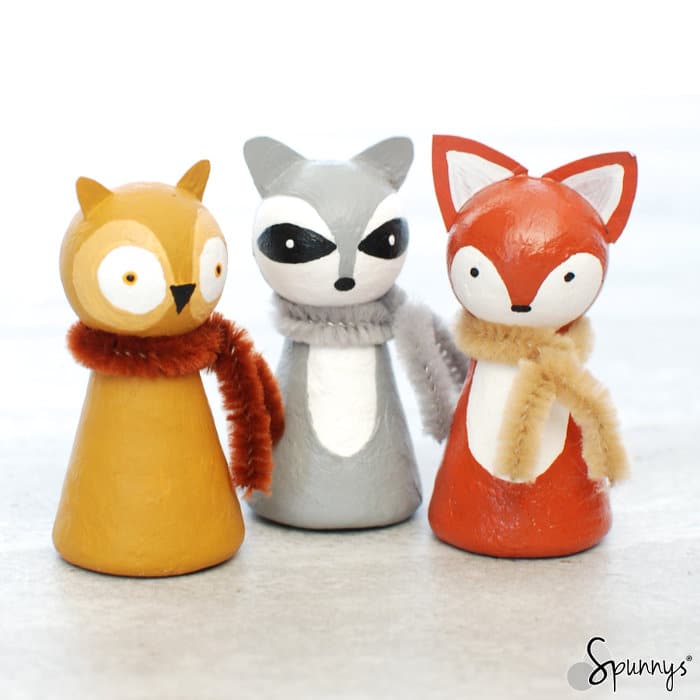 Animal peg dolls are a lot of fun to make!
Here are a few project ideas that you can use for inspiration. The pictures are divided into several categories: farm animals, household pets, Easter bunnies, woodland animals…
For all the projects below, I used blank spun cotton peg dolls. They offer a paper-like surface which makes them very easy to paint and quick to dry out. Spun cotton peg dolls are also really easy to combine with other materials such as paper, cardboard, felt, pipe cleaners…
Woodland animal peg dolls
Farm animal peg dolls
Penguins and bird peg dolls
Household pet peg dolls
Easter bunny peg dolls
I hope you enjoyed this page and found some inspiration for your own animal peg doll projects. Painting peg dolls can quickly become addictive!
For tips and tricks on how to paint peg dolls, you can visit our tutorial: how to paint peg dolls.
As usual, feel free to use the comment section below if you have any questions or suggestions. Happy peg doll painting!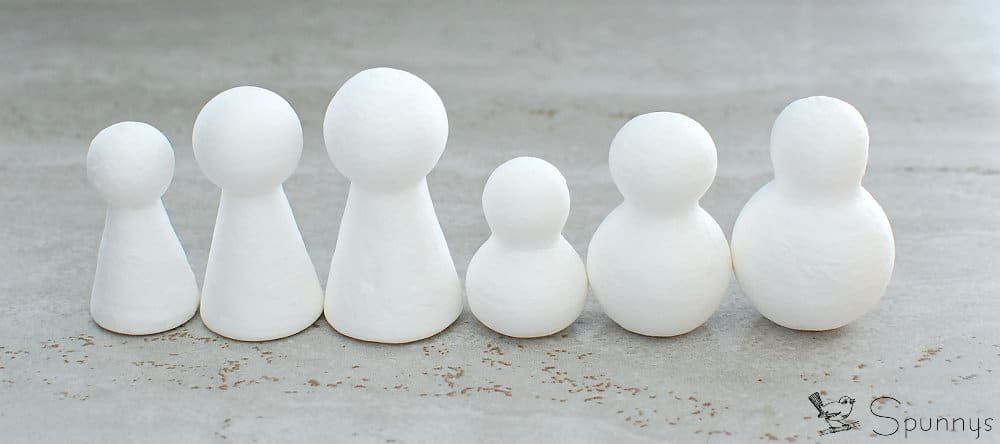 Spun cotton peg dolls come in several sizes and shapes.