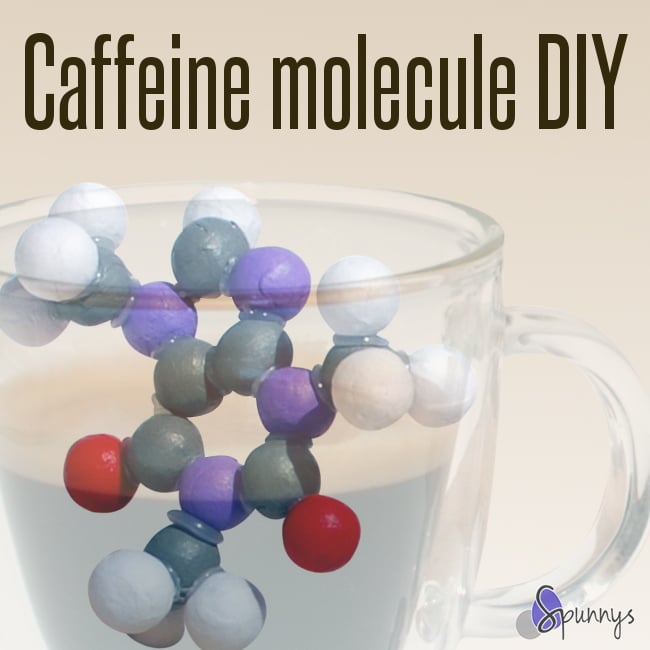 Learn how to build a caffeine molecular model (or any other molecular models) with spun cotton balls. It's easy, it's fun, and icing on the cake: these little spheres are made of paper, which means they are much eco-friendlier than polystyrene.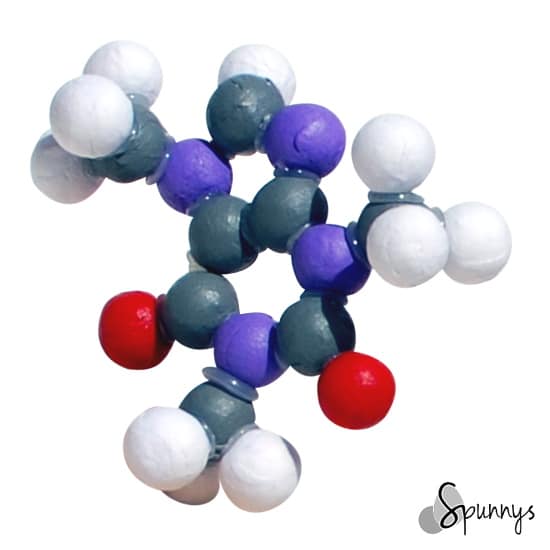 PROJECT MATERIALS
24 spun cotton balls. I used .59″ diameter balls (15mm). I would not recommend larger balls for a molecule of this size. For smaller molecules however (water…), larger balls would work fine.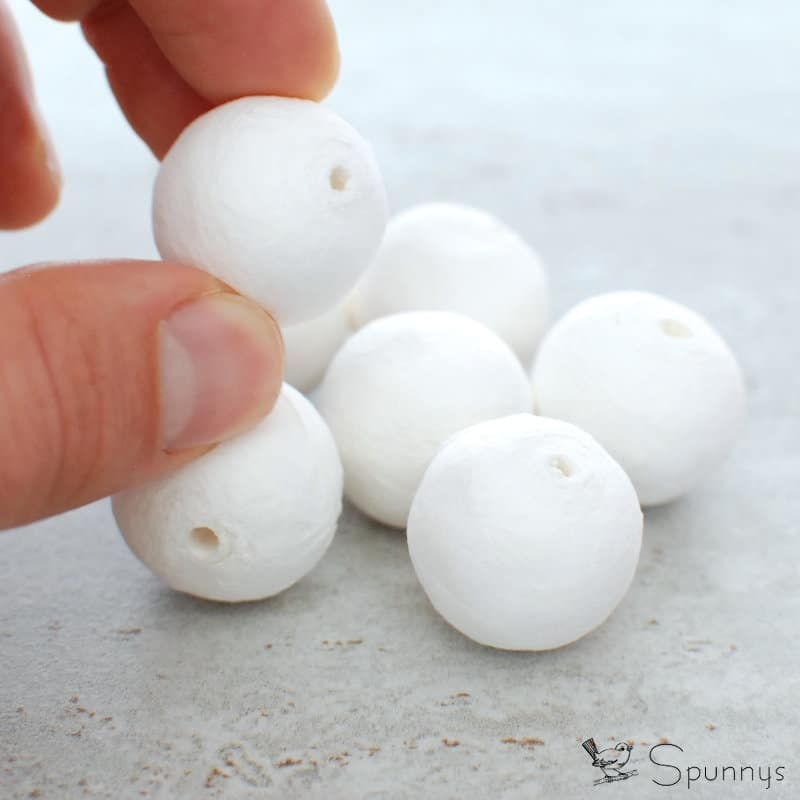 25mm diameter spun cotton balls
Paint and brush. I like acrylic paint because it goes on easy, it dries fast, and once dry, it shields the balls and makes them very easy to clean or to dust off.
Bamboo skewers.
A hot glue gun. However, be very careful working with a glue gun if around children. For information, they make "low temperature" hot glue guns, I tried them: they are great, they work really well, they are a lot safer, but they still shouldn't be given to children.
Optional: a pedestal to showcase your work. It could be a drink coaster, a piece of wood, a piece of cardboard – anything.
DIRECTIONS
1/ Paint your spun cotton balls
– 8 grey balls for the carbon atoms
– 10 white balls for the hydrogen atoms
– 4 purple balls for the nitrogen atoms
– 2 red balls for the oxygen atoms.
Feel free to use different colors. To make painting easy, insert a bamboo stick in the balls to hold them. To let them dry, simply rest the sticks in a container. I didn't use any type of finish over the paint.
2/ When the balls are dry (it should take less than 10 minutes), simply glue them together with the glue gun. When you are done, if you want to show off your work, I recommend gluing it on a nice wood support. [divider_flat]
VARIANT: how to build a DNA molecular model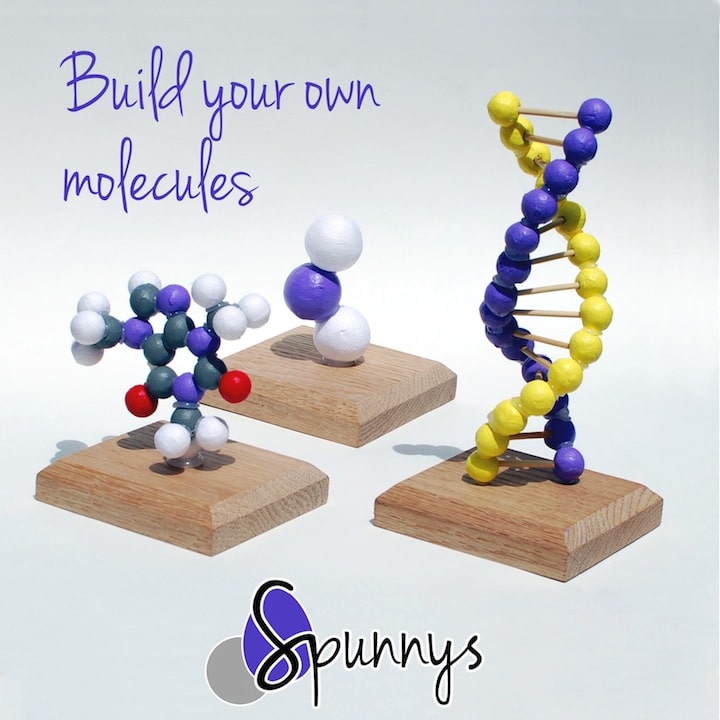 The DNA molecular model was a little bit harder to a make. I made it 14 story high (28 balls).
Start with cutting a few bamboo sticks (you can also use tooth picks) into equal length pieces, about 1 3/4″.
Insert a ball on each end of each piece of bamboo stick. No need to use glue at this point. You should end up with a bunch of "mini dumbbells"
Glue your first "mini dumbbell" to your support.
Glue your second "mini dumbbell" on top of the first one, but slightly off. Keep building up.
You are done. It's very easy but requires a little patience and a slight amount of care.
I hope you enjoyed this page and found some inspiration for your next projects. As always, if you have any questions, do not hesitate to get in touch. It's always a pleasure to hear from you. Thank you for reading and happy modeling!