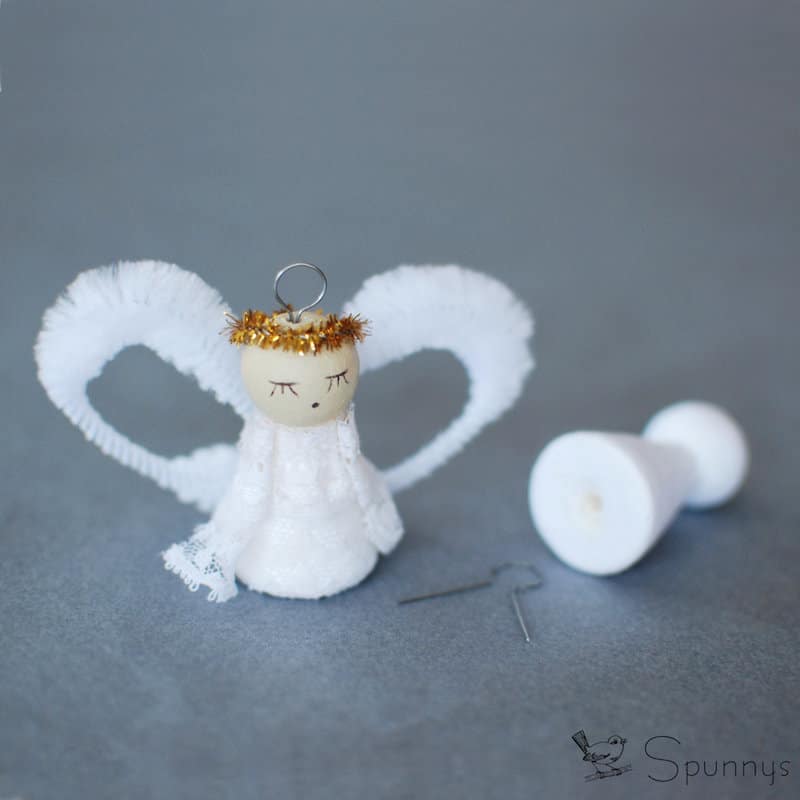 When it comes to making DIY hanging ornaments, using spun cotton shapes as base materials is a very easy way to go. And it makes for beautiful results.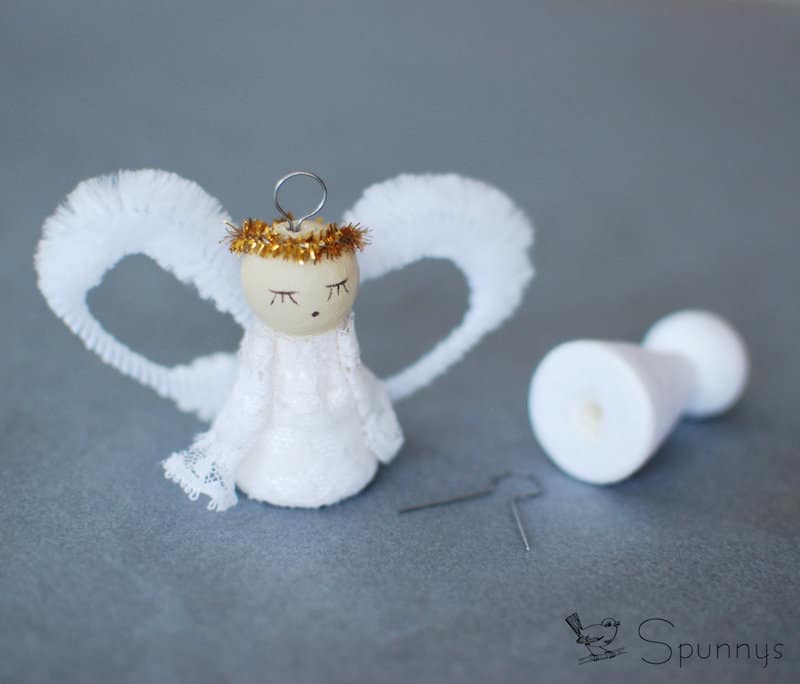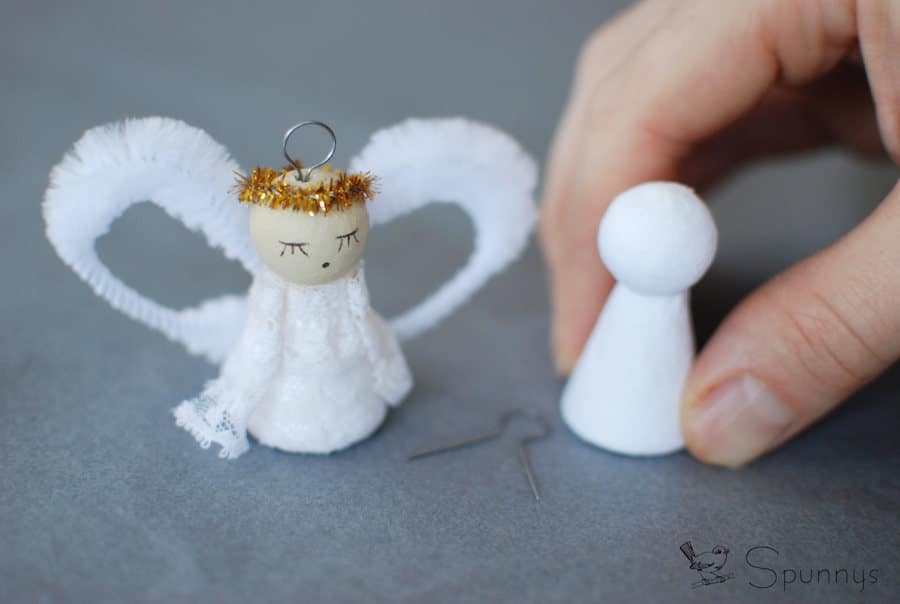 Spun cotton shapes VS The traditional materials
The internet is full of tutorials and wonderful creative ideas to make beautiful hanging ornaments. But these tutorial and DIY ideas hardly ever use spun cotton shapes as materials. It's always about paper, cardboard, recycled corks, recycled wood, fimo (and other hardening clays)… Sometime, and this saddens me, it's even about polystyrene.
Yes all these materials work great for the purpose of building hanging ornaments, but what happened to spun cotton shapes? Why are people hardly using them? Spun cotton shapes are so easy to use, so convenient.
Well, I know what happened, or maybe I should say I know what didn't happen. Let's face it, no one really knows about spun cotton shapes. This is the real problem. They are not popular yet. And this is why hardly anybody uses them. At best, people have heard about spun cotton balls, but how many people have heard about spun cotton teardrops, spun cotton cones, spun cotton peg dolls?
We (I) at SPUNNYS firmly intend to change this!
What make spun cotton shapes so great?
1 / They are already in the shape of something
This is a huge time saver. Spun cotton shapes are 3D shapes that come in many forms and sizes: balls, eggs, mushrooms, pears, ovals, rolls… There is no need to make a shape out of dough, or cardboard, or paper. The shape is already made. Spun cotton shapes are pretty much "blank ornaments" just waiting to be finished.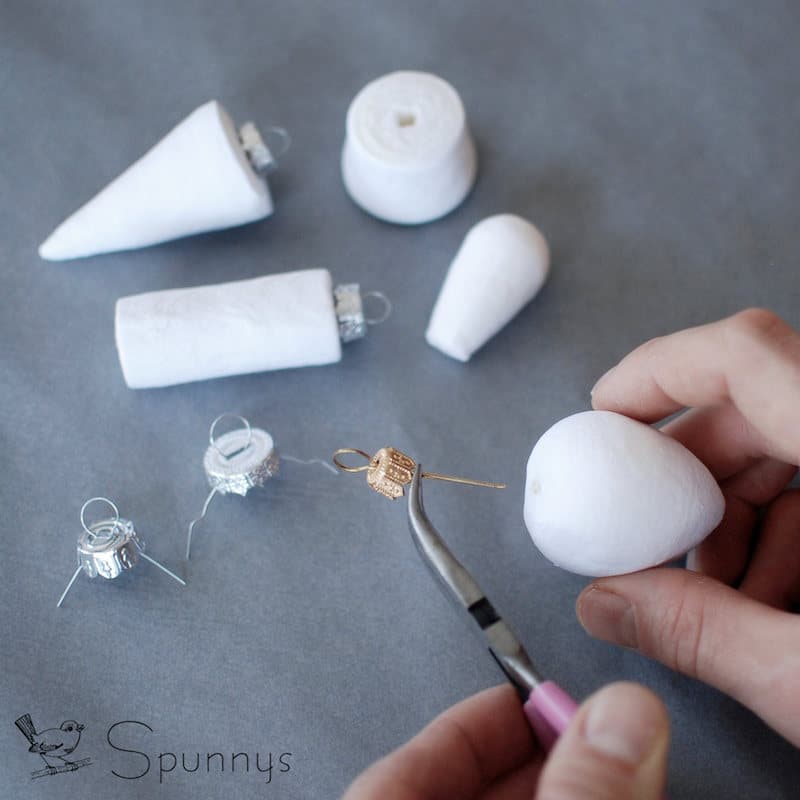 2 / They are SO EASY to work with.
They are made of rolled up tissue paper, a material that is absorbent and fibrous. Therefore they are a breeze to paint and paints dry very fast (faster than on wood). They also offer a great surface for glue to bond to, which opens the door to much more possibilities. Many materials can solidly be glued directly onto the shapes with regular craft glue: cardboard, paper, fabric, felt, sequins, streamers… This allows for the making of complex DIY hanging ornaments.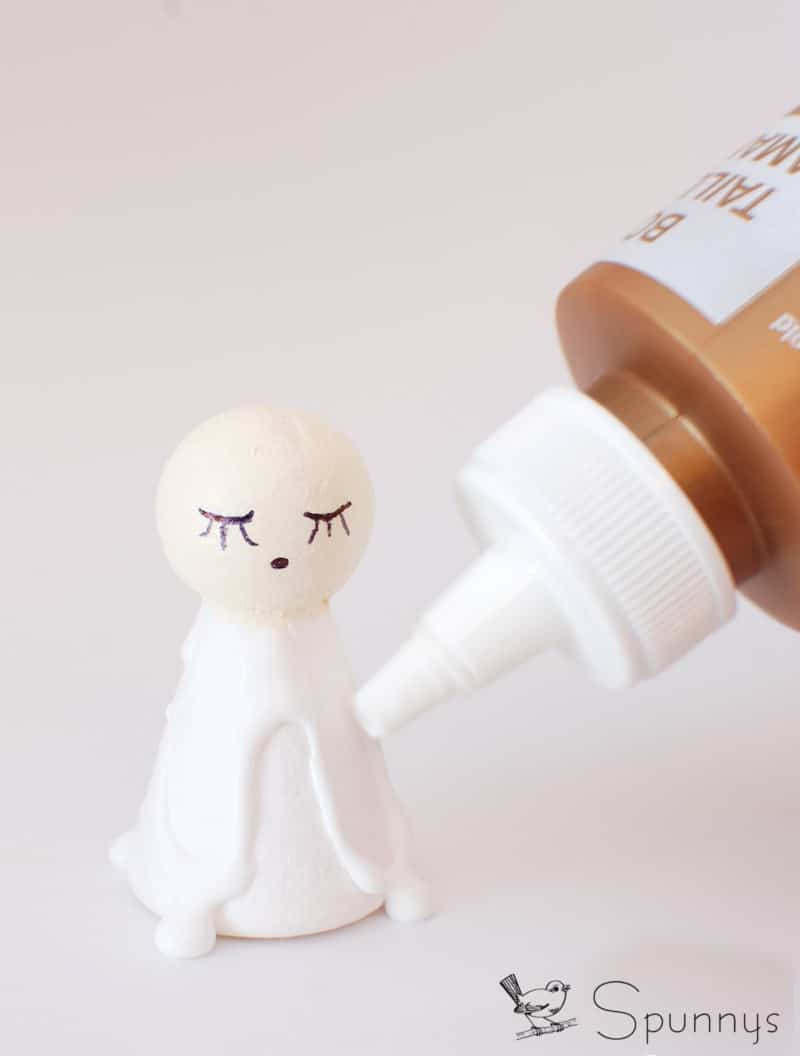 3 / They all have a little hole already
Because of the way spun cotton shapes are manufactured, they all end up with a little hole on top or on the bottom. This is just perfect for the purpose of making hanging ornaments. Pour a little glue in the hole (not required but makes for a stronger bond between the shape and the ornament hanger), insert an ornament loop hanger, and voila! (For small size spun cotton shapes, you may have to shorten the length of the loop hangers)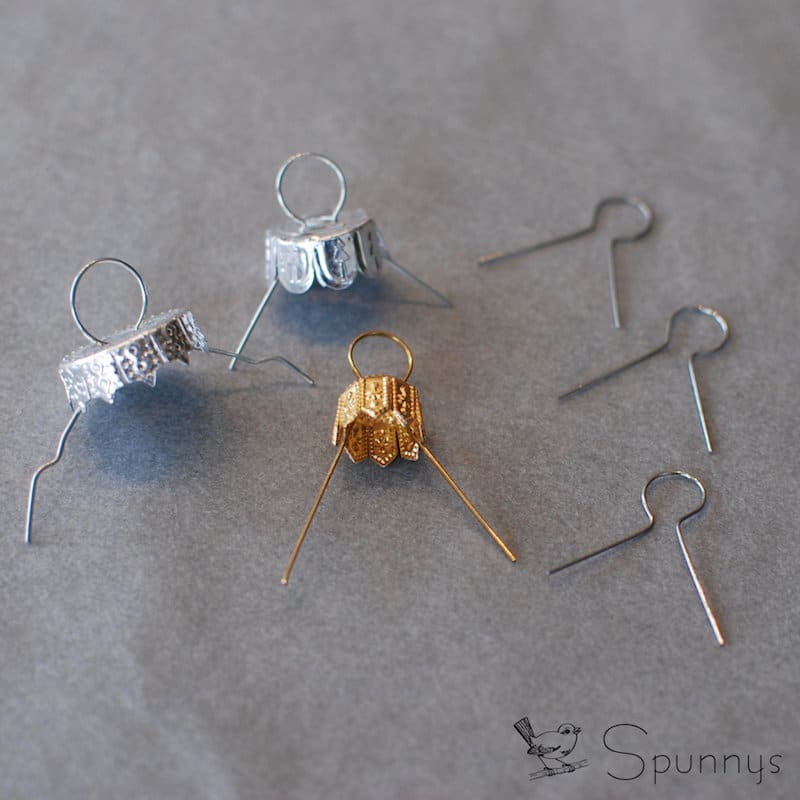 Note: the ornament hangers can be bought online, just google "ornament caps" or "ornament loop hangers".
So now that you know about spun cotton shapes, why not give them a try and make your own DIY hanging ornaments? You can make hanging ornaments for the Holidays, for Easter, for birthdays, or just to decorate the house for no or any special occasions. You can make angel ornaments, but also animal ornaments, bird ornaments, fruit ornaments, veggie ornaments, family member ornaments, mushroom ornaments. So many possibilities.Good luck and happy crafting!
If you are interested in spun cotton shapes, SPUNNYS carries the largest online selection of forms and sizes. Feel free to visit our online store.
SaveSave