NO wire and NO cotton batting
There is something magical about spun cotton ornaments.
Maybe because they are often associated with the Holidays or maybe because they often look like they come right out of a fairy tale.
However, making your own spun cotton ornaments from scratch can be a long process. It typically involves creating a metal wire frame and then wrapping cotton batting around it.
For a much faster (and fun) way, you could use pre-made spun cotton shapes instead. They are very convenient and come in many forms: peg dolls, balls, eggs, mushrooms, cones, half-balls, and more.
For example, the spun cotton ornament pictured below (a vintage style angel ornament) was made with a spun cotton peg doll. The other materials used include ruffled lace and pipe cleaners (chenille).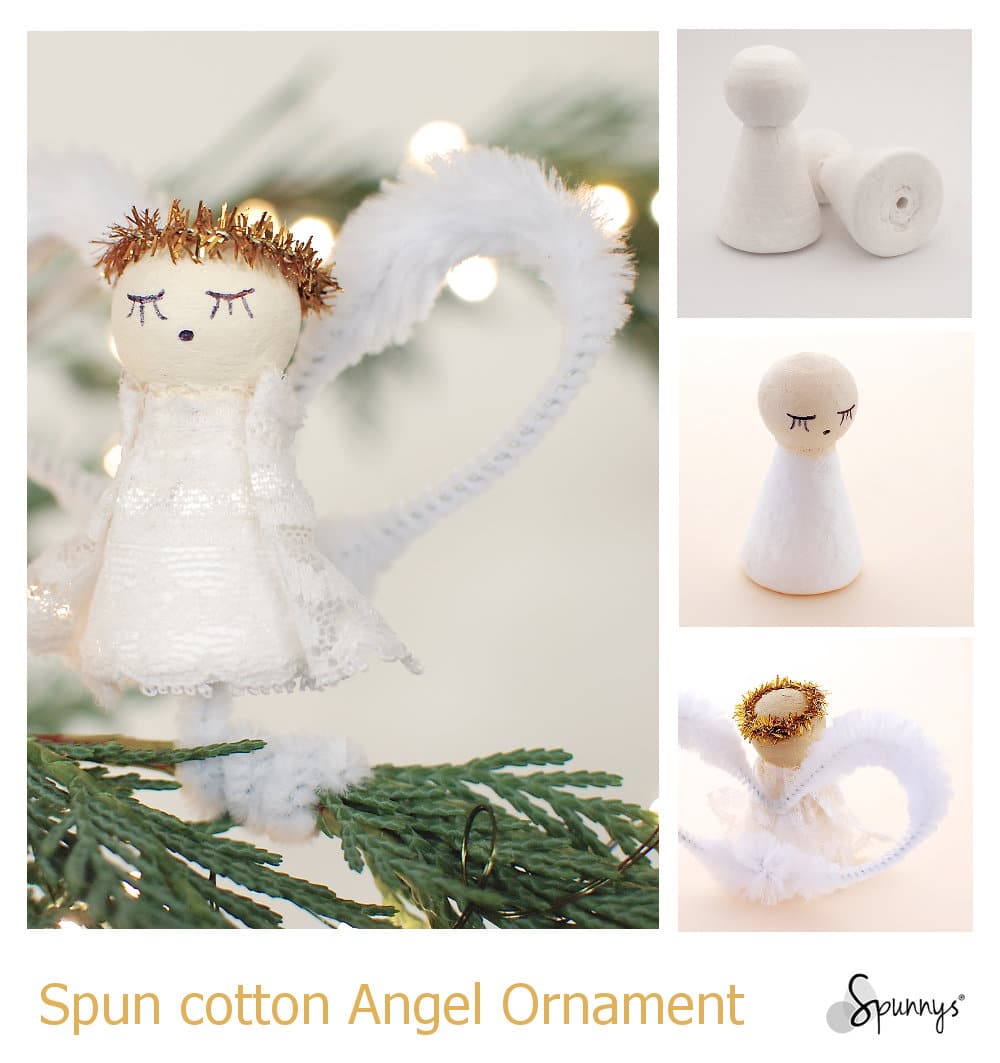 What are spun cotton shapes?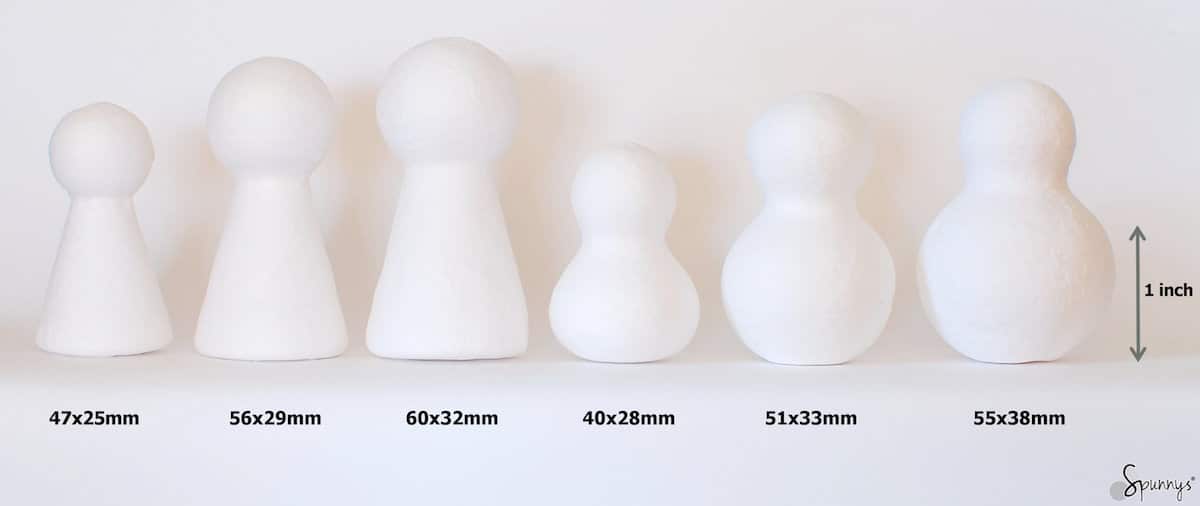 Blank spun cotton peg doll shapes – ready to be painted
Spun cotton shapes are blank three dimensional (3D) shapes. Despite their names, they are made of paper, not cotton.
They originated in Germany and come in different sizes and shapes. The most common shapes are mushrooms, balls, eggs, peg dolls, cones, half balls, and bells. They are lightweight and very easy to paint. All of them have a little hole at the bottom in which a pipe cleaner can easily be inserted. You can think of them as blank ornaments just waiting to be painted. You can also think of them as "construction blocks". They can be combined together (with glue) into any desired configuration.
How to use spun cotton shapes?
Because the shapes are made of paper, they are easy to work with. Any paint, pen, crayon or marker that works on paper will also work on spun cotton shapes. And since the shapes are absorbent, paint dries very fast. If painted with acrylic paint, they take less than 10 minutes to dry.
Any glue that works on paper will also work on spun cotton shapes. I like to use tacky glue because it dries clear and relatively fast. A glue gun would work even faster but it leaves very apparent glue marks.
One can be very creative with spun cotton shapes. There are so many ways to use them. Here are a few examples that you can use for inspiration.
Spun cotton ornaments: project ideas
Mushroom spun cotton ornaments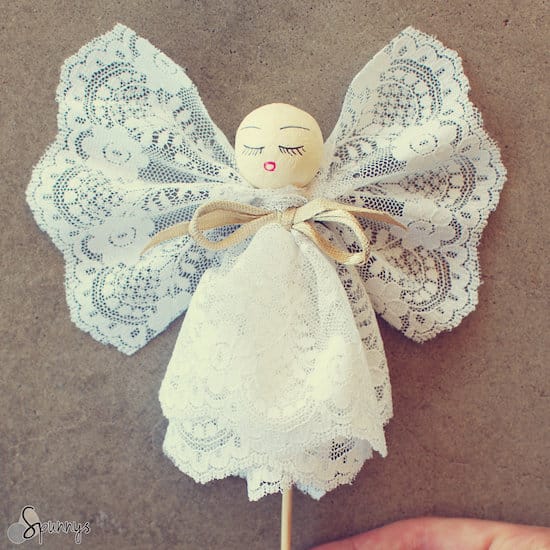 Angel spun cotton ornament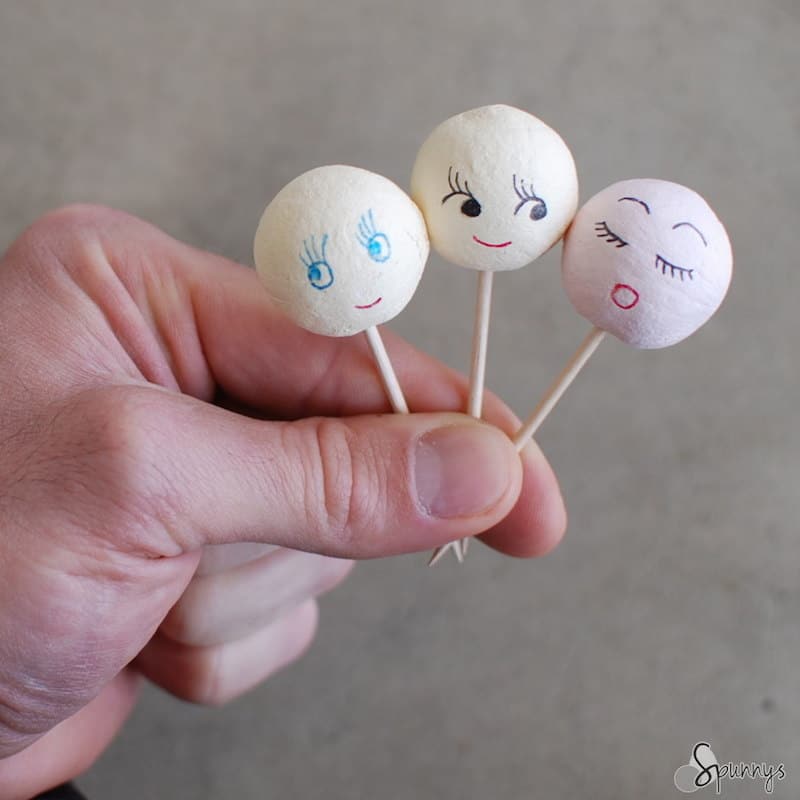 Doll head spun cotton ornaments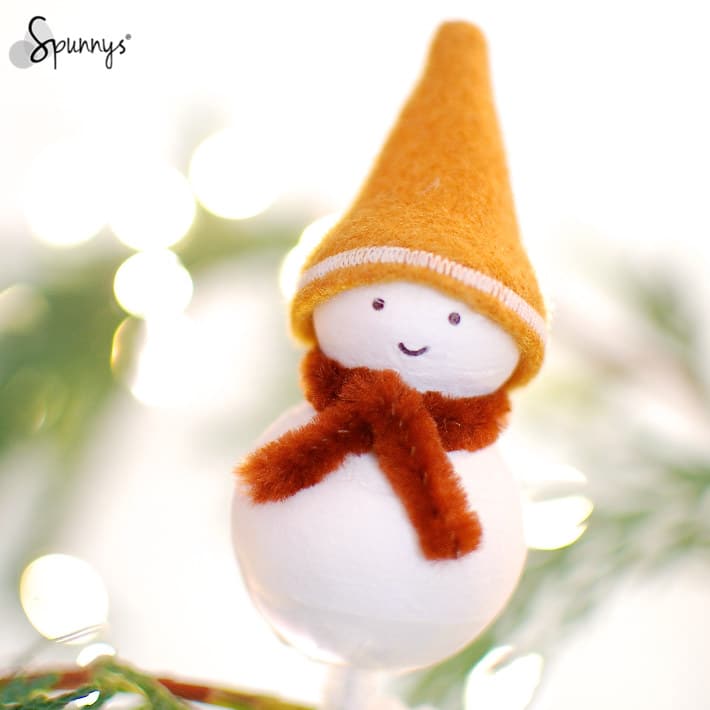 Snowman spun cotton ornament
I hope this article gave you some inspiration for your next spun cotton ornament projects. As always, feel free to share your project ideas and do not hesitate to use the comment section below to ask any questions. It's always a pleasure to hear from you.