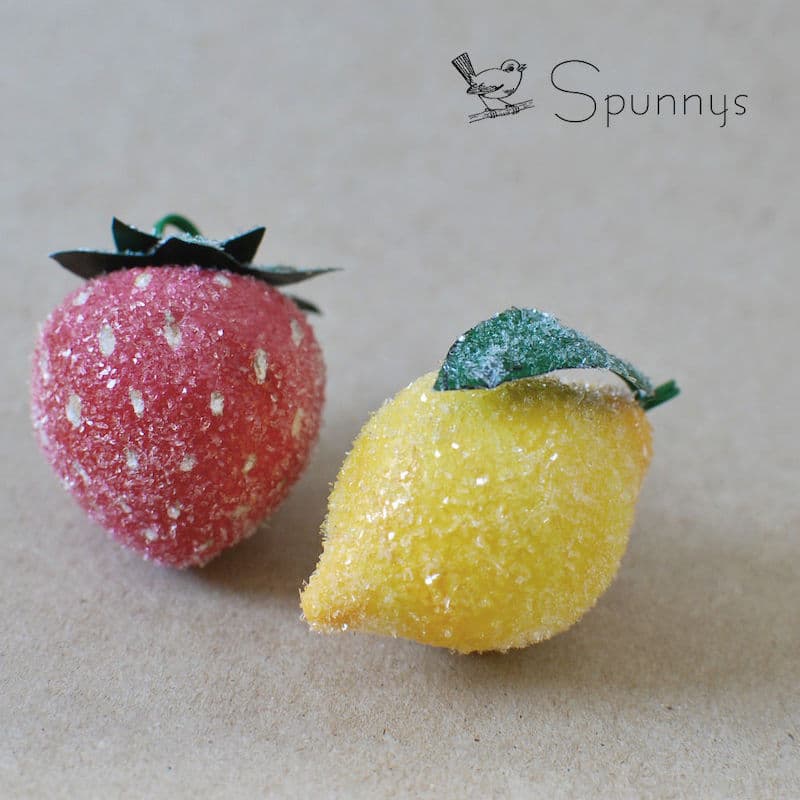 Here is the quick answer: start from blank spun cotton shapes!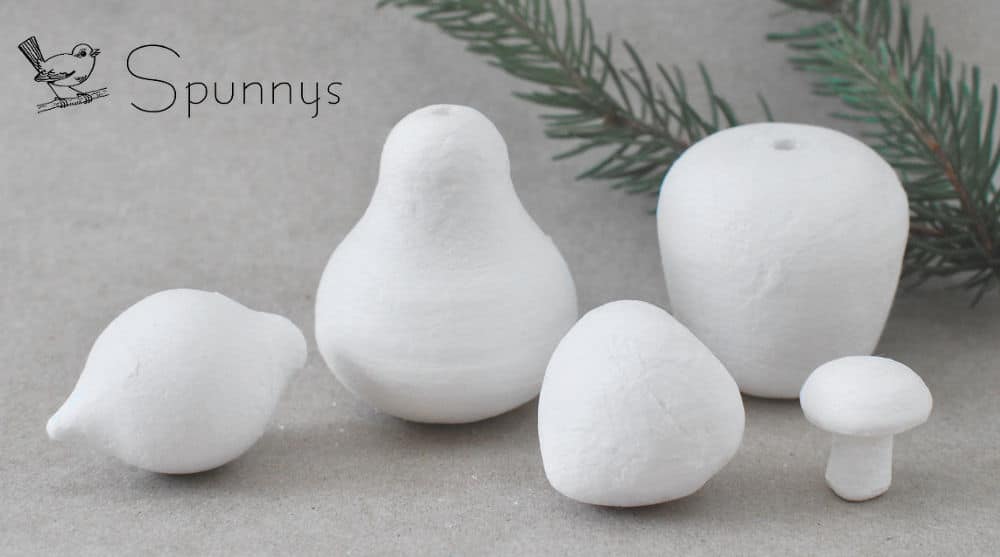 Making spun cotton ornaments the traditional way • The basics
Spun cotton ornaments, originated in Germany (in Saxony) in the late 19th century (1870 seems to be the agreed upon date). These old fashioned beauties were made with cotton or wool batting, a fluffy material made of non woven fibers. Nowadays this material can be found in rolls, sheets, or loose form.
Traditional spun cotton ornaments were associated with Christmas and resembled angels, children, Santa Claus, and even animals, fruits and vegetables. Cut out faces made of paper were often used. They are the ancestors of Christmas ball ornaments.
Today, the art of crafting ornaments out of wool or cotton batting is making a comeback. In a nutshell, it involves wrapping and pressing batting by hand around a metal wire frame (or sometime even a papier cache frame). The shape is then covered with a starchy liquid or with glue to give it a smooth workable surface. When dry, it is painted and sometime finished with glitter and or trimming.
Enter blank spun cotton shapes
Working with spun cotton blanks is fast and convenient.
Just like traditional spun cotton ornaments, blank shapes also originated in Germany. They are made of soft paper, rolled by machines inside of a mold. They are always axially symmetric.
See SPUNNYS blank spun cotton shapes selection
Blank shapes come in many different forms: dolls, balls, eggs, mushrooms, fruits, vegetables, cones, half-balls, and more. They can be painted (acrylic craft glue works great), covered with glittered (sugar style glass glitter give them a terrific vintage look), glued to other materials… Furthermore, they are very lightweight and don't shatter like glass.
Altering the shape of the shapes – yes it's possible!
It is possible to compress the shapes a little bit in some areas and create ridges and small depressions. This is very convenient to alter ball shapes into pumpkins, peaches, oranges or plums for exams.
To do so, simply mist a little water on the shape (use a spray bottle) and use a tool to apply pressure (the handle of a metal spoon will work just fine). Let dry and voila :)
Last but not least, all spun cotton blanks have a little hole at the bottom. A very convenient feature to:
Hold the shapes with a pick during the painting and decorating process.
Insert a hanging mechanism in the ornament when it is finished.
A few of our vintage style Christmas ornament creations
Vintage angel ornament
We fashioned this angel with our 47mm tall peg doll shape and used lace and bump chenille. You can visit our full tutorial page for more details.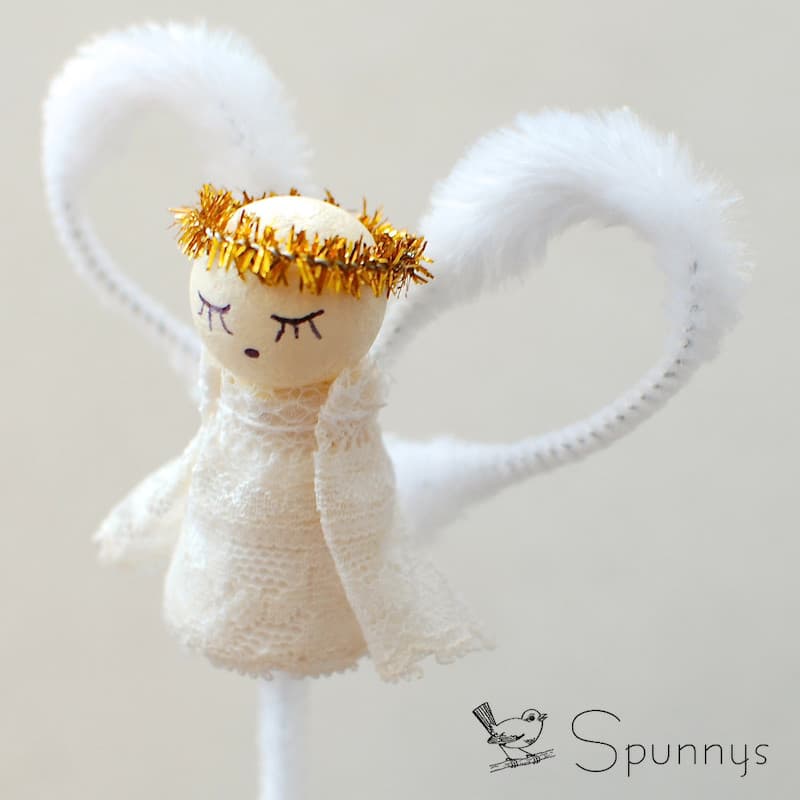 Glittered Plum Ornaments
We made our plums from ø40mm spun cotton balls and used German glass glitter to coat them. To fashion the hanging mechanism, simply loop a piece of metal wire around a paintbrush and twist the ends together a few times. Add a drop of glue and insert in the hole.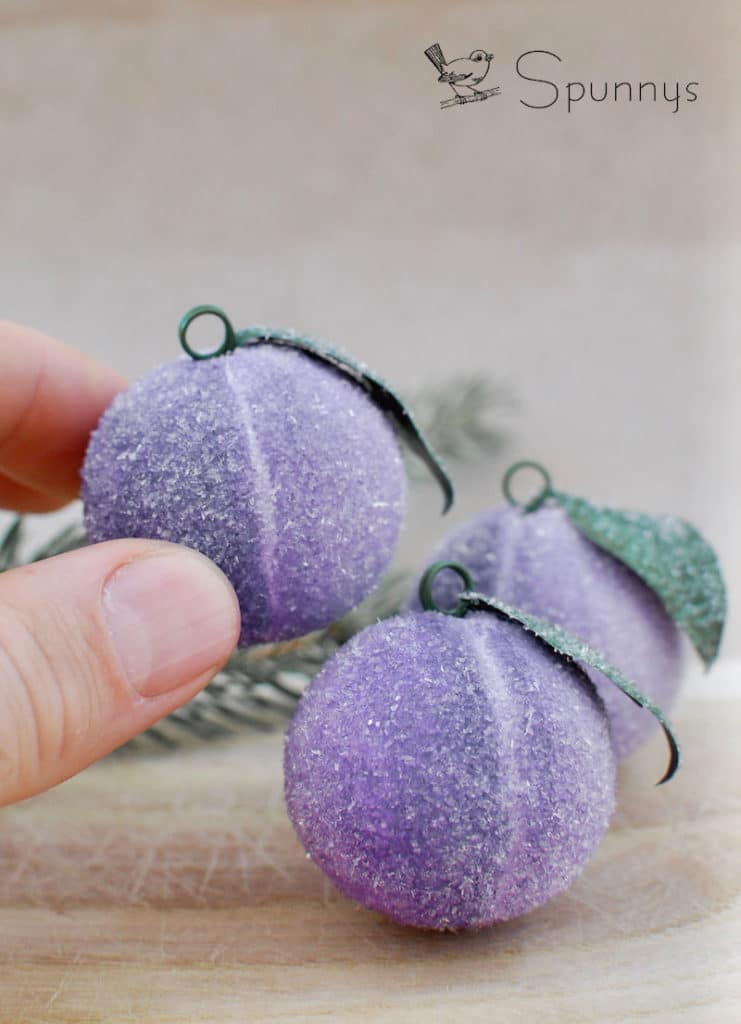 Vintage Lemon Ornaments
To make these sparkling beauties, we used our blank lemon shapes.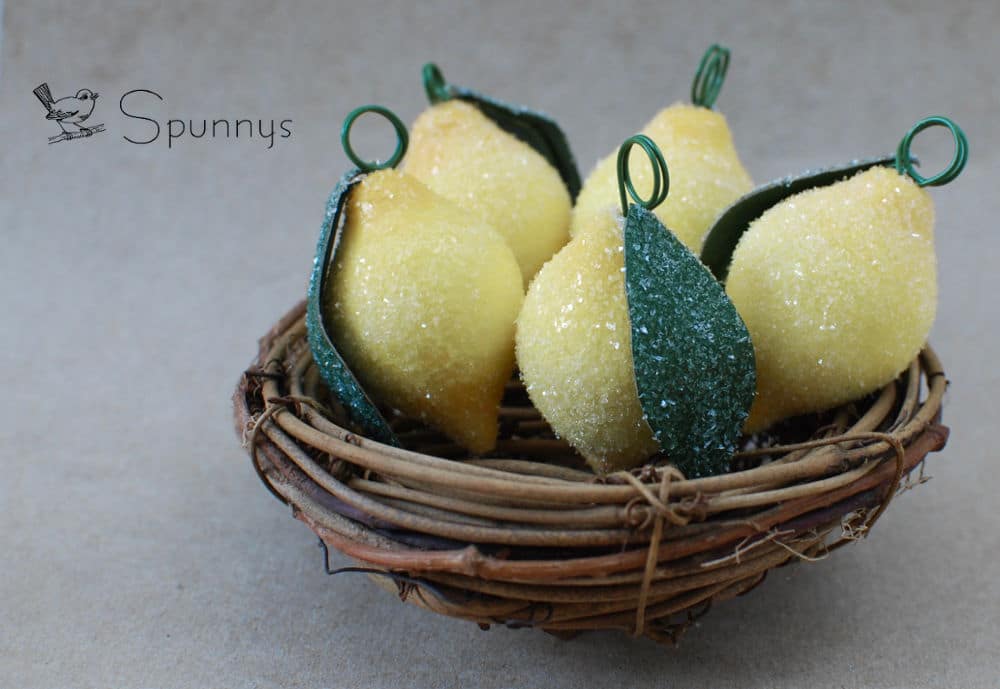 Vintage Apple and Pear ornaments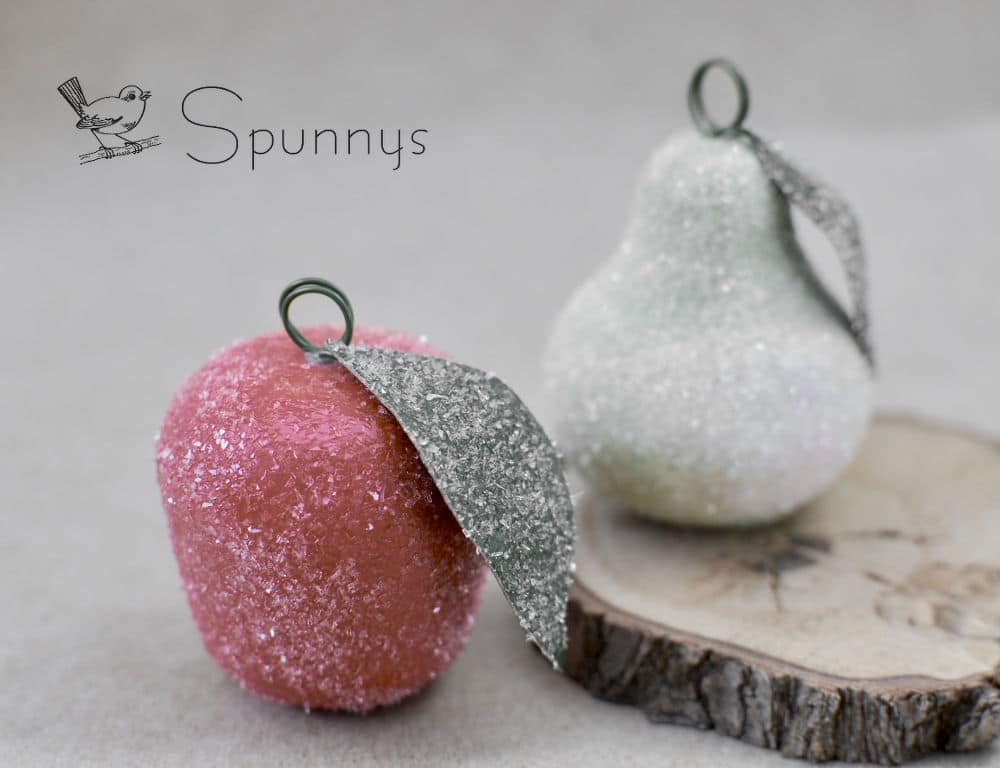 Vintage Peach Ornament