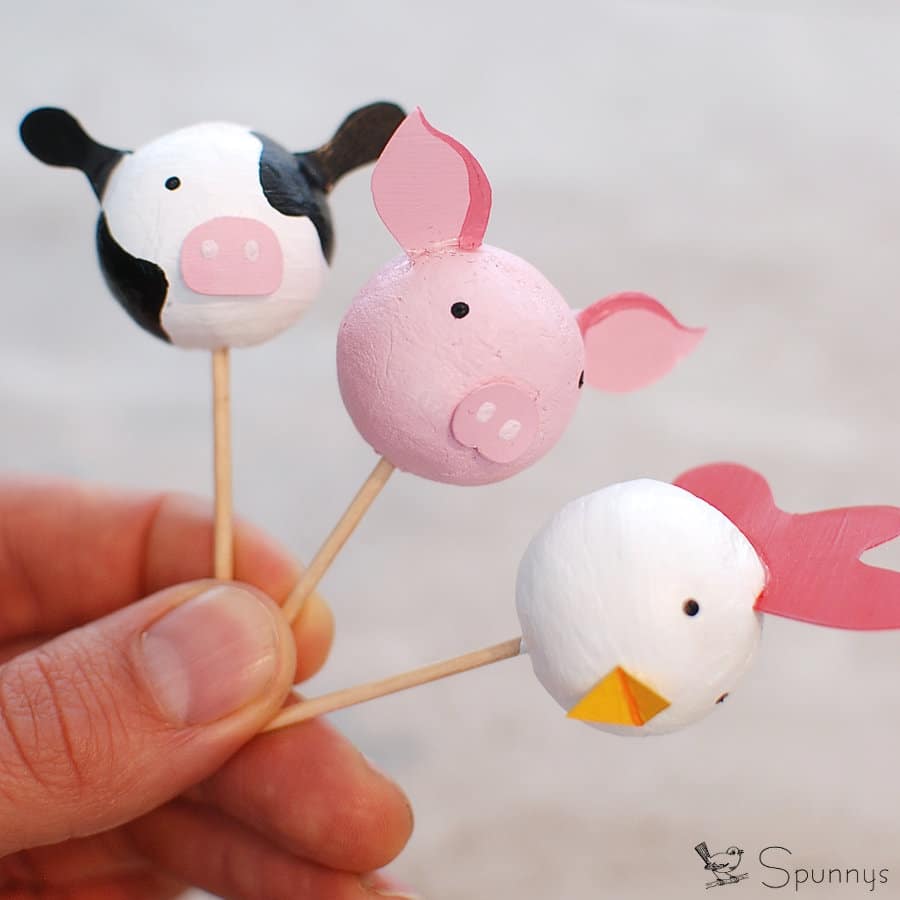 Follow our simple tutorial and learn how you can make these farm animal cupcake toppers from ø 30mm spun cotton balls.
Farm Animal Cupcake Toppers – Materials
– ø 30 mm Spun cotton balls
– Paint. Any paint that works on paper will also work on spun cotton balls. We used regular acrylic paint.
– White card stock paper
– Brushes, toothpicks (or bamboo skewers), tacky glue, a pencil, and a cotton ball for the sheep's hair doe.
Step by step tutorial directions
1- Begin with painting the balls with solid colors. It's easier to paint them on a stick. It also makes resting them while they dry very convenient.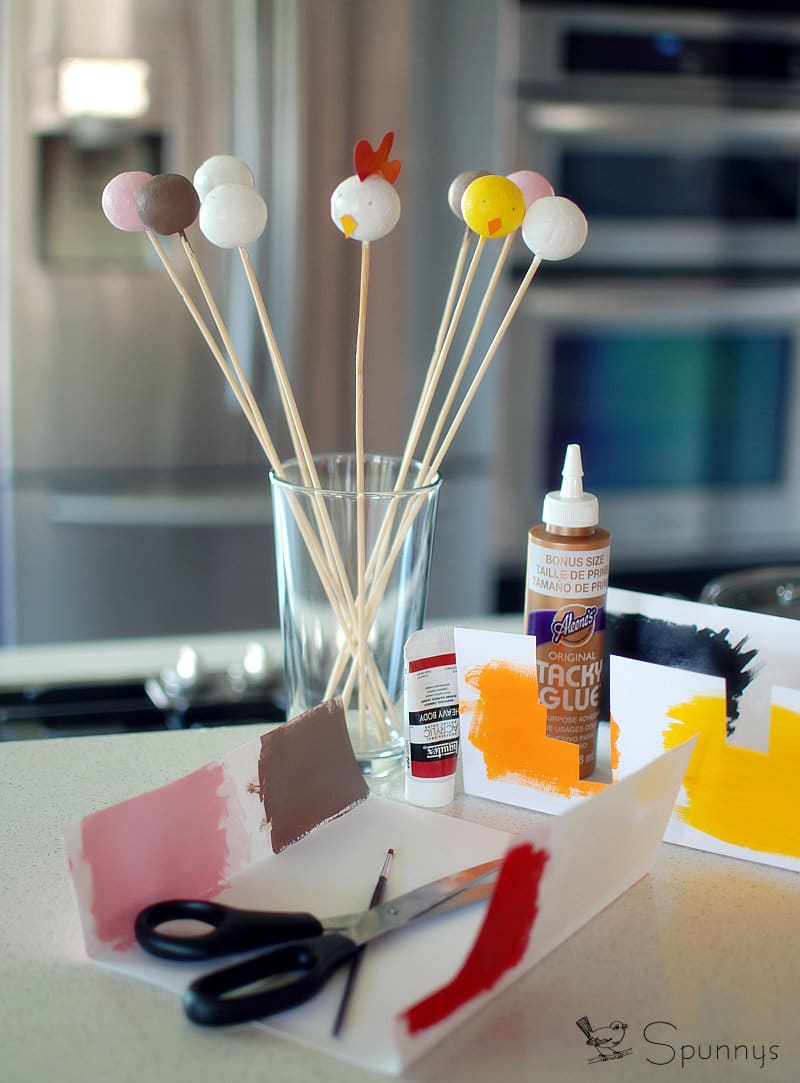 2- Paint your card stock paper on both sides. Once dry, cut out the ears, snouts, beaks and rooster comb.
3- Glue the ears, snouts, beaks and rooster comb to their respective animal heads.
4- Once the glue is dry, pencil the location of the eyes and dab with black paint (we used a wood skewer dipped in black paint).
5- Add the last details: paint the sheep snout and give him a little cotton hair doe, paint the ears an nostrils.
You are done :)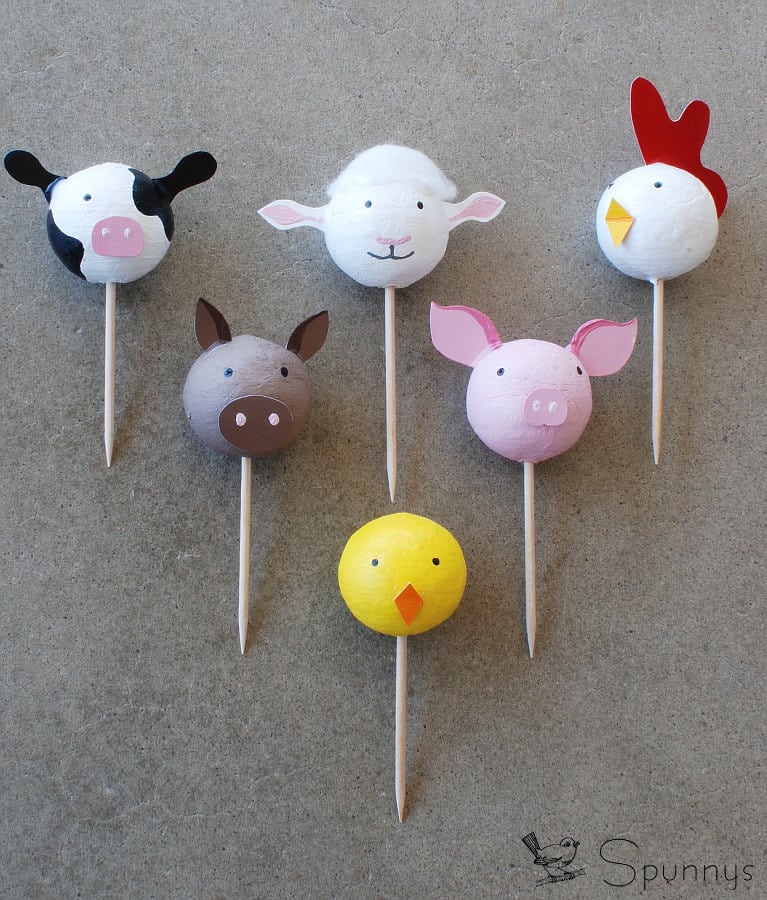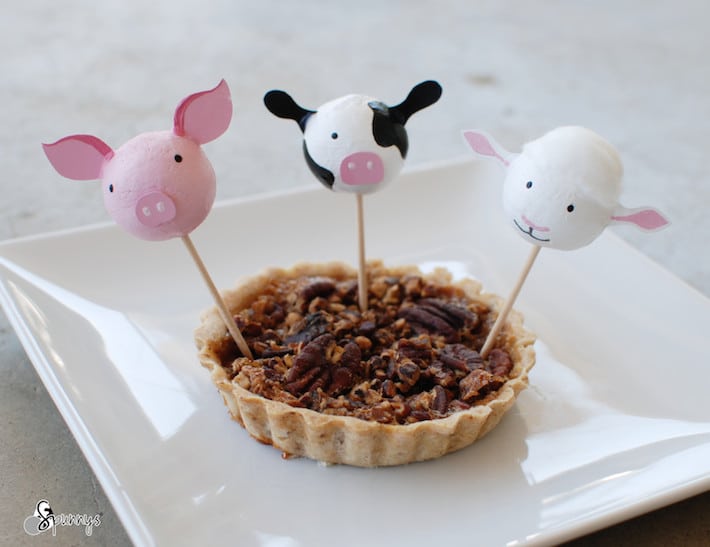 We hope you have fun and as usual don't hesitate to send us your questions. Happy crafting!