Spun cotton balls are a great choice when it comes to decorating walls.
They are inexpensive
They are very lightweight
They come in over a dozen different sizes
They adhere very strongly to glue (tacky glue works fine)
And most importantly: they are a natural art supply.
Spun cotton balls come in plenty of different sizes.
I would like to give credit to my sister who fashioned all the projects on this page. She painted three large canvasses with blue acrylic paint, let them dry, and then glued on the spun cotton balls.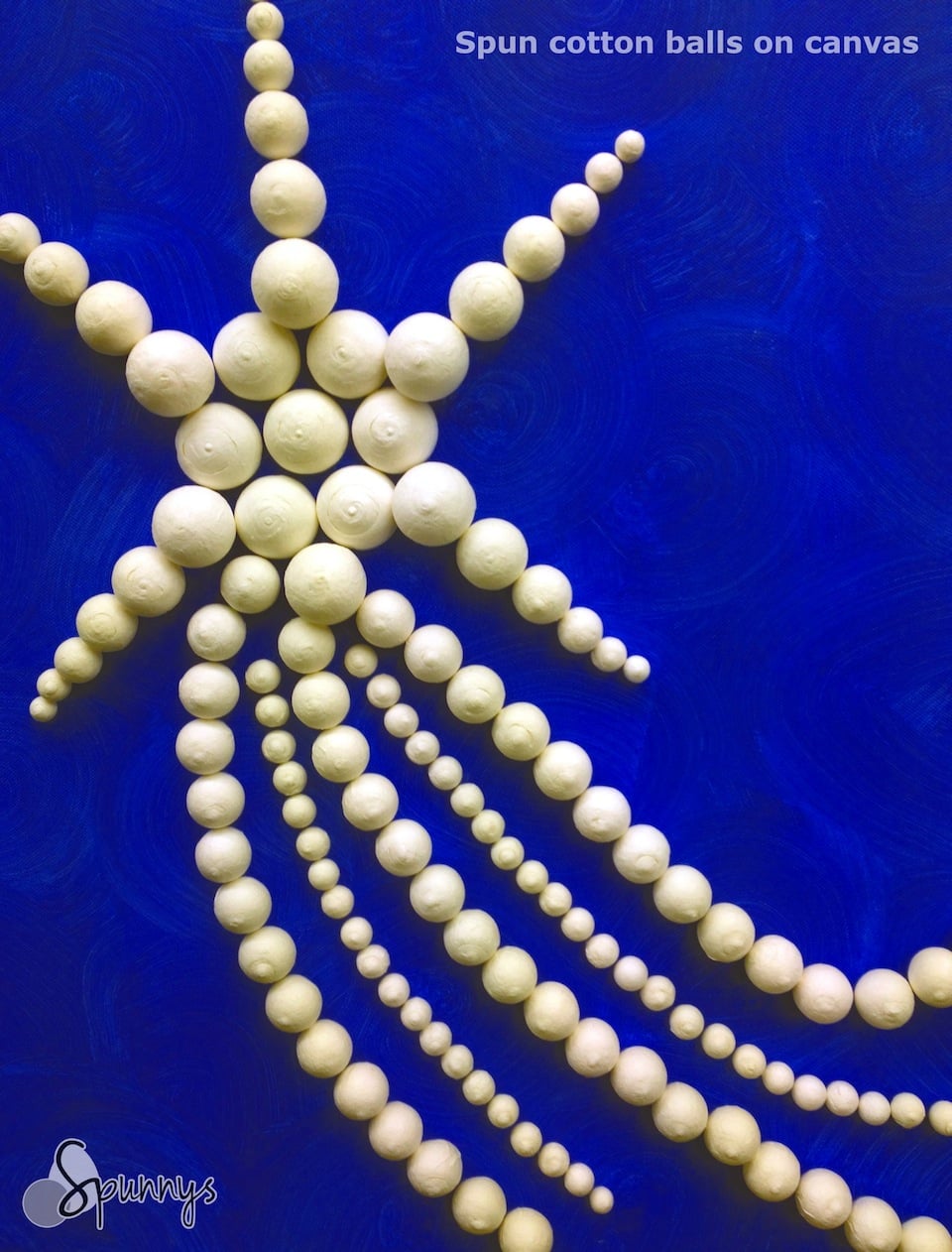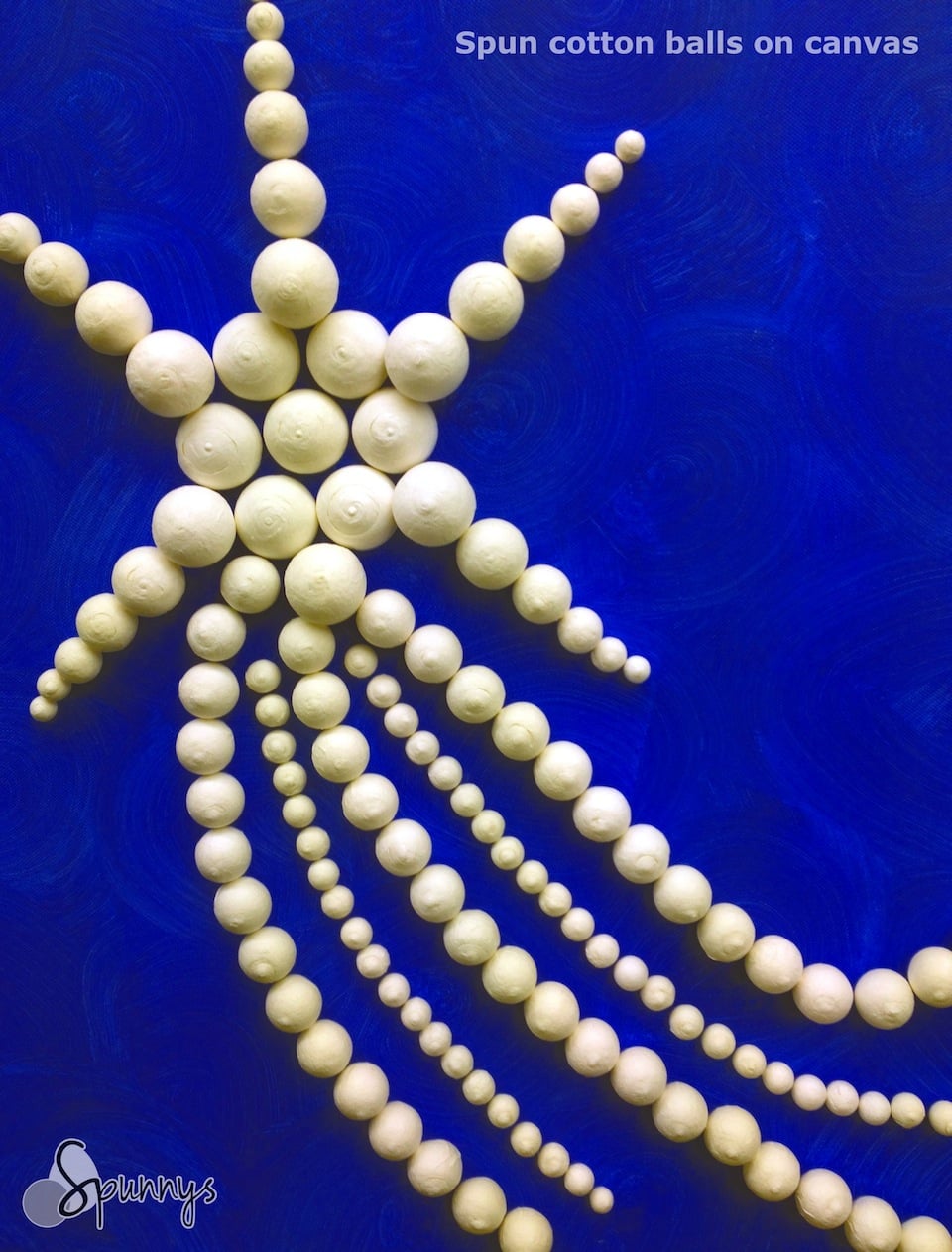 Materials
Spun cotton balls. They come in many sizes. Spun cotton half balls are another option.
Some glue. Tacky glue works well. A glue gun is even more convenient as the glue dries faster.
A pencil to outline the position of the balls.
Optional:

A canvas if you prefer not to glue directly onto the wall.
Paint. Acrylic is good because it dries fast.
Brushes.
Directions
1. If you are using a canvas, start with painting your canvas any color you like. Try to create interesting brush stroke patterns. Let dry.
2. Use a pencil and outline your project.
3. If desired, paint the spun cotton balls. The easiest way to paint a spun cotton ball is to insert a bamboo stick in the ball and hold on to the bamboo stick. With acrylic paint, the balls dry in about 10 minutes.
3. Glue all the paper balls on the canvas or directly onto the wall.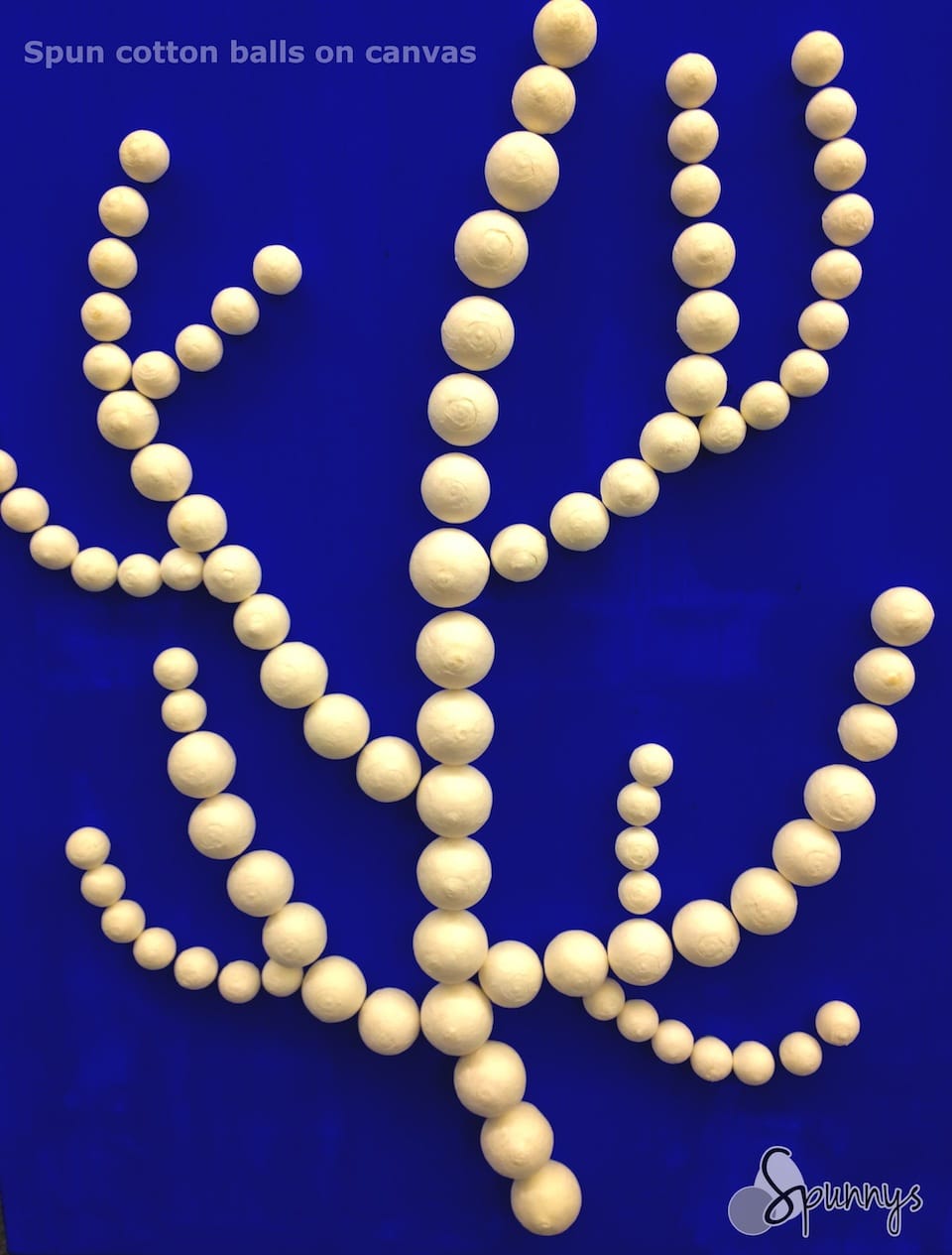 This is it. Creating wall art with spun cotton shapes is quick, easy, and a lot of fun.
I hope you enjoyed this tutorial and got some inspiration for your next projects. As always, do not hesitate to send me any of your questions or feel fee to leave a comment.