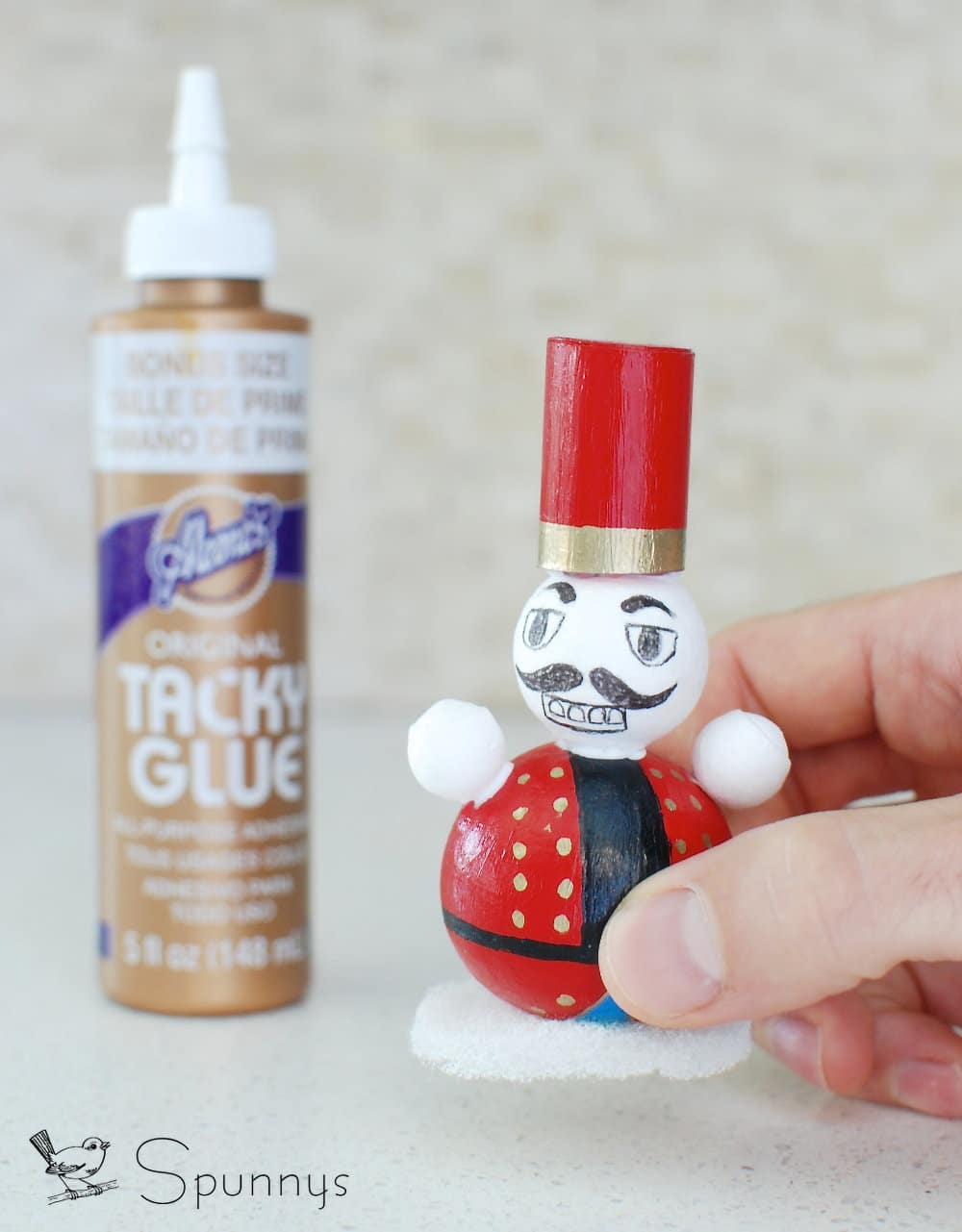 Check out our easy tutorial and learn how you can make your own Christmas Nutcracker figurine with just a few spun cotton balls.
Nutcracker Figurine – project materials
Spun cotton balls : a 45mm ball for the body, a 30mm ball for the head, and two 15mm balls for the hands.
Red and blue acrylic paint, a black marker, and a gold paint pen.
A black ball pen, a wine cork, a bamboo skewer (or tooth pick).
Glue (glue gun or tacky glue).
A small piece of cardboard or foam pad for the pedestal.
A pair of scissors.
Step by step directions
Paint the largest ball and the wine cork red. You can use the wooden pick to hold the ball while you paint it.
While the paint dries, draw the face on the medium size ball with the ball pen.
When the red paint is dry, use the black marker to draw the shirt and the belt.
Use the gold paint pen to draw the buttons, and the trim at the bottom of the hat.
Paint the pants blue.
Glue all the pieces together.
Build the pedestal stand. Draw a circle on the cardboard and cut out with a pair of scissors. Glue to the bottom of your nutcracker to its pedestal.
You are done :)
.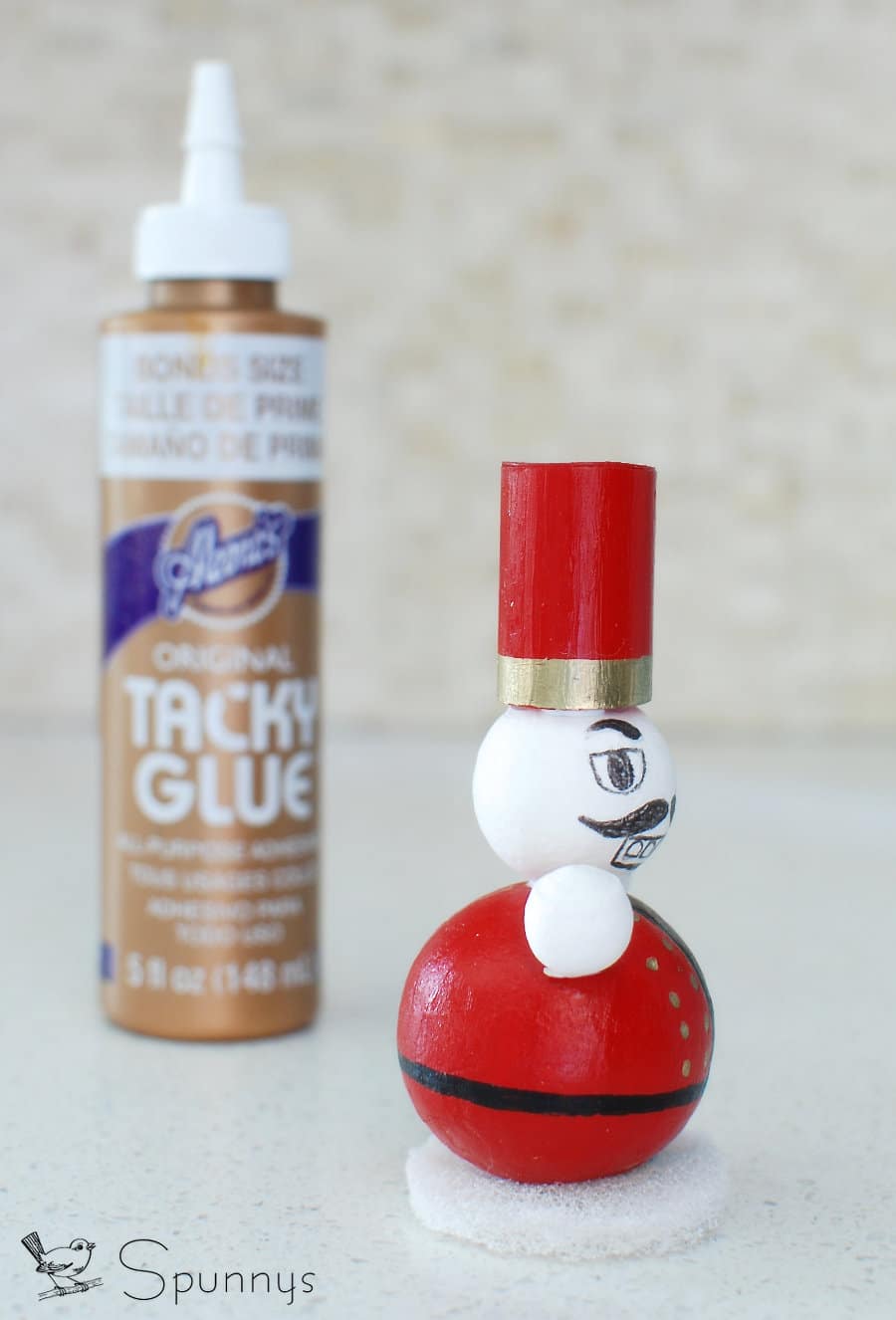 Did you know?
Nutcrakers originated in the Erzgebirge mountains, a beautiful region located in Eastern Germany.
I hope you enjoyed this tutorial. As always, if you have any questions, do not hesitate to use the comment section below.