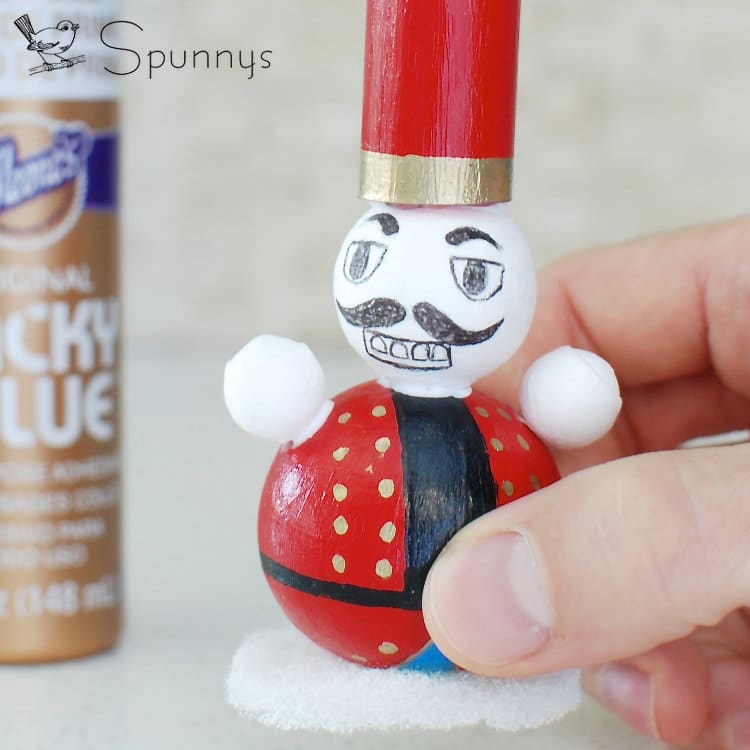 It's a lot of fun to build little Christmas figurines out of spun cotton balls. It's fast, it's easy, it's simple, and what's more, spun cotton balls are a natural product made of paper.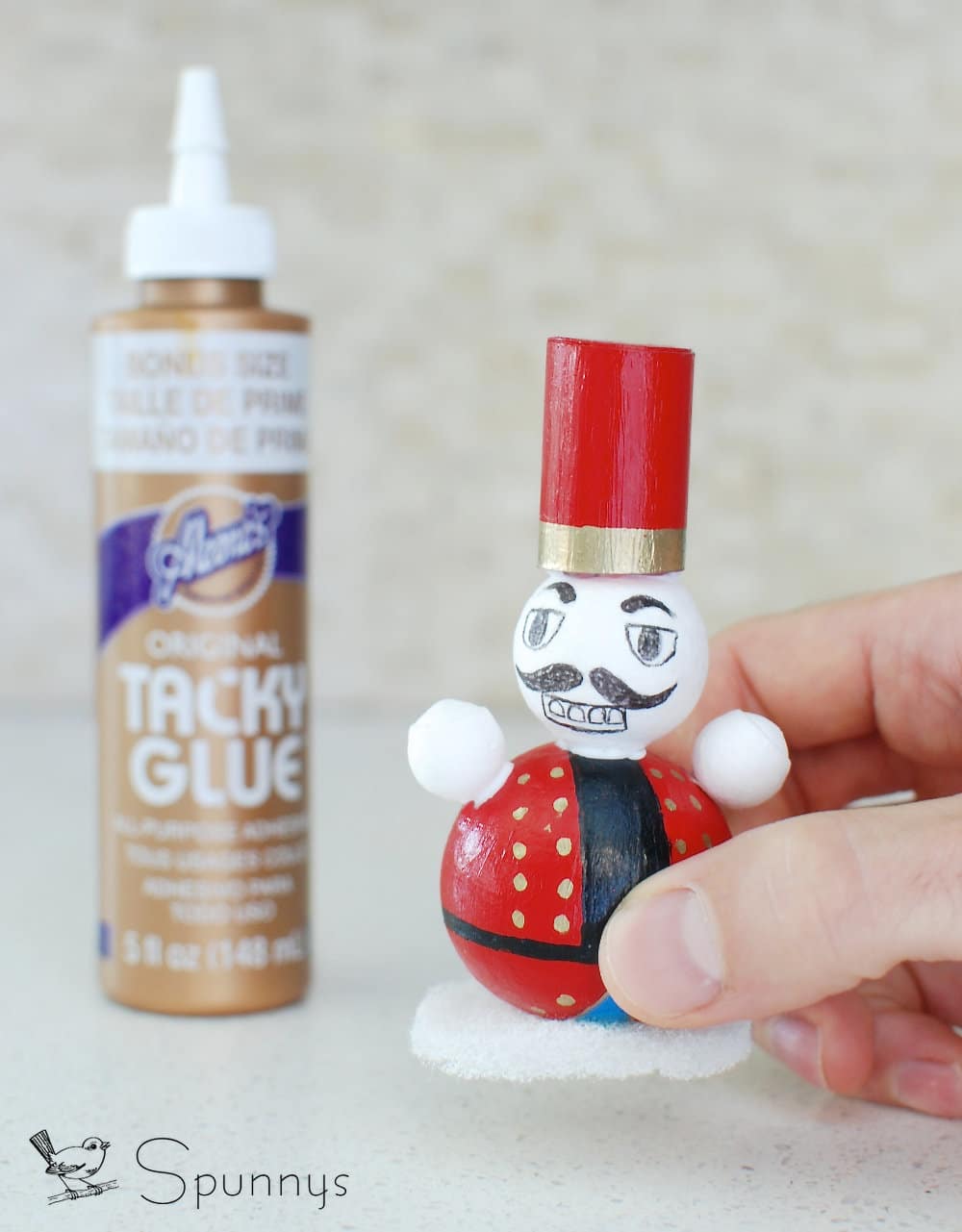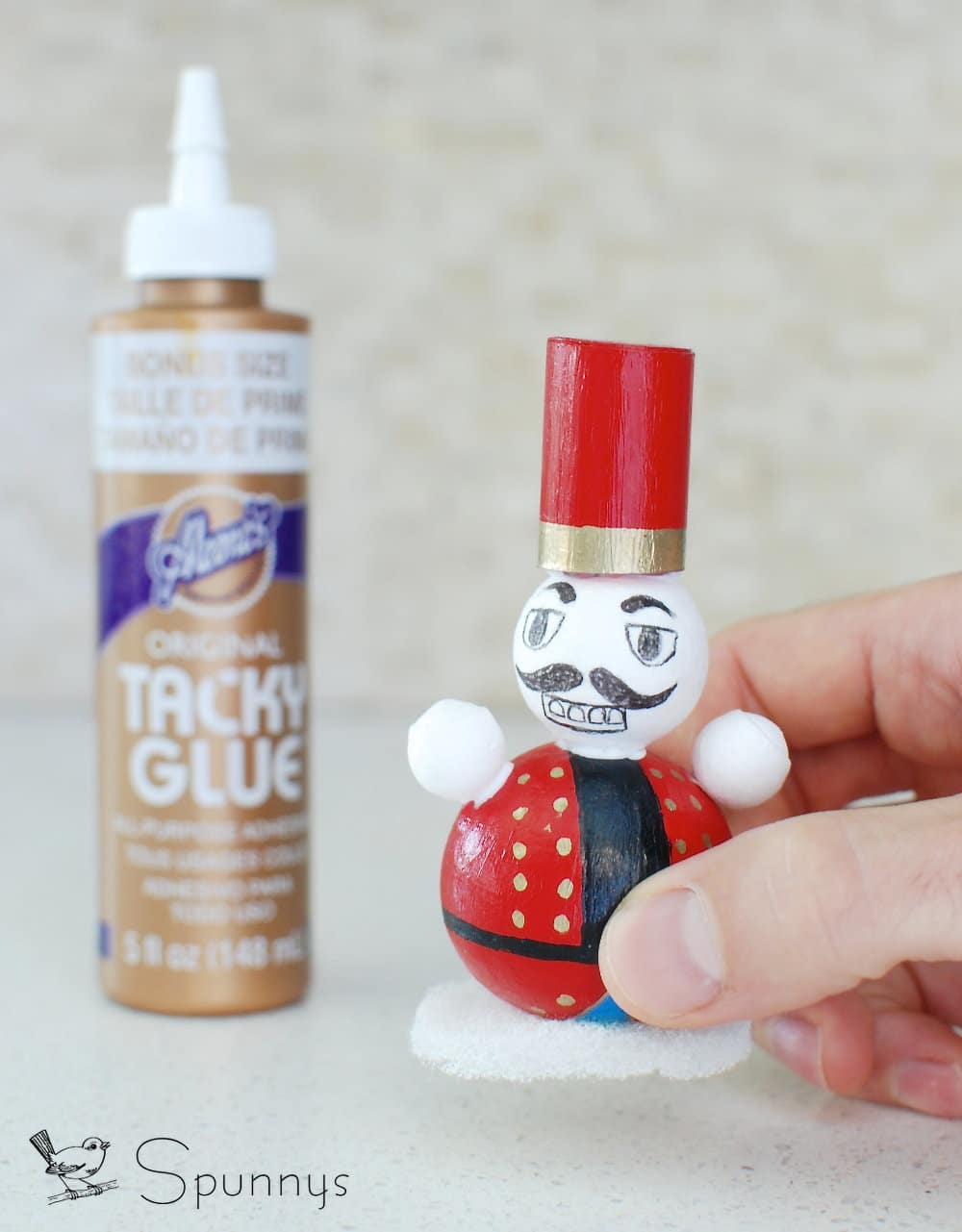 Project materials
Spun cotton balls. I used the following sizes: a 45mm ball for the body, a 30mm ball for the head, and two 15mm balls for the hands.
Red paint (or even nail varnish if you don't have any paint), a black marker, and a gold paint pen.
A black ball pen, a wine cork (or something else cylinder-shaped such as a piece of PVC piping, a rolled-up piece of cardboard…), a bamboo skewer (or a toothpick).
Some glue (a glue gun or tacky glue).
A small piece of cardboard for the stand. Here I used a synthetic foam pad but cardboard would be just fine too.
A pair of scissors.
OPTIONAL: blue paint.
Step by step directions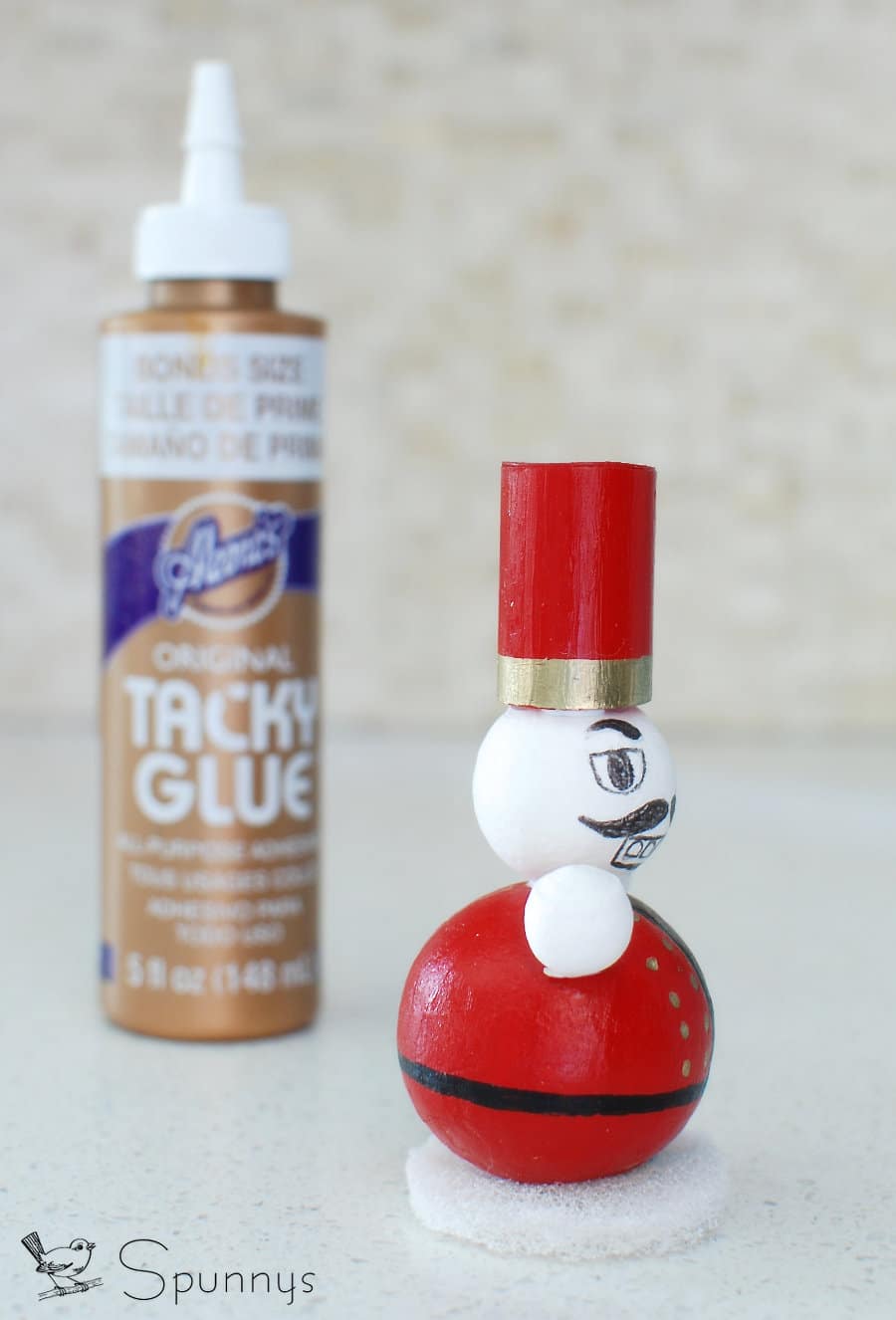 Paint the largest ball and the wine cork red. You may have to shorten the cork a little bit before painting it so that the hat doesn't look too tall. To paint the ball, skewer it with a wood stick and use the stick as a handle. It's much easier and less messy this way. Use nail polish if you don't have red paint.
While the paint dries, draw the face on the medium size ball with the ball pen.
When the red paint is dry, use the black marker to draw the shirt and the belt.
Use the gold paint pen to draw the buttons, and the bottom of the hat. You can also create more interesting patterns if you would like.
OPTIONAL: paint the pants blue.
Glue all the pieces together.
Build the stand. Draw a circle on the cardboard (it's easy if you use something round like a small glass as a guide) and cut out with the scissors. Glue to the bottom of your nutcracker.
This is all there is too it. Building little figurines out of spun cotton balls is a lot of fun and very easy. Of course, you can build all sorts of figurines, not just nutcrackers. You can make cartoon characters, animals, famous people, family members, anything and anybody that crosses your imagination.
I hope you enjoyed this simple craft idea. As always, if you have any questions, do not hesitate to leave a comment below. It's always a pleasure to hear from you. Happy crafting!
DID YOU KNOW?
Nutcrakers are little figurines that originated in the Erzgebirge (aka Ore) mountains, a beautiful region located in Eastern Germany. This is also the same area where spun cotton balls originated. When I last visited the region, I was told by a local that over 90% of the nutcracker production was destined to the American market.