DIY – big fake scary spider tutorial
A fun tutorial for Halloween or for any time of the year. These fake and hairy giant spiders are easy to make and only require a few materials. They would look great on a book shelf, on a dining table, or on a night stand for the bold and the fearless among us.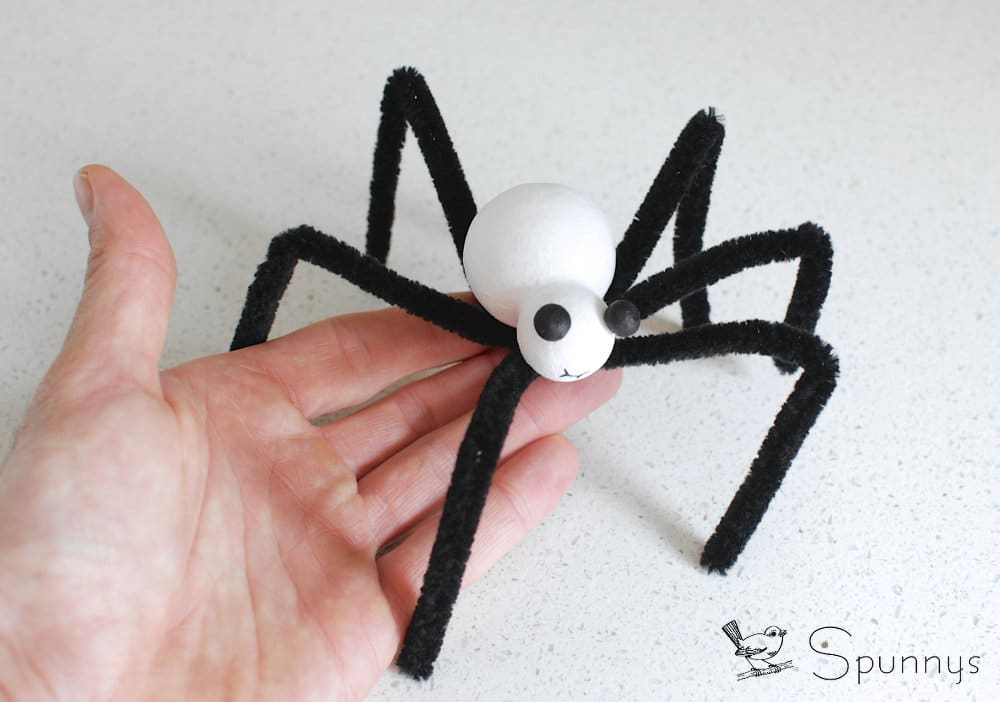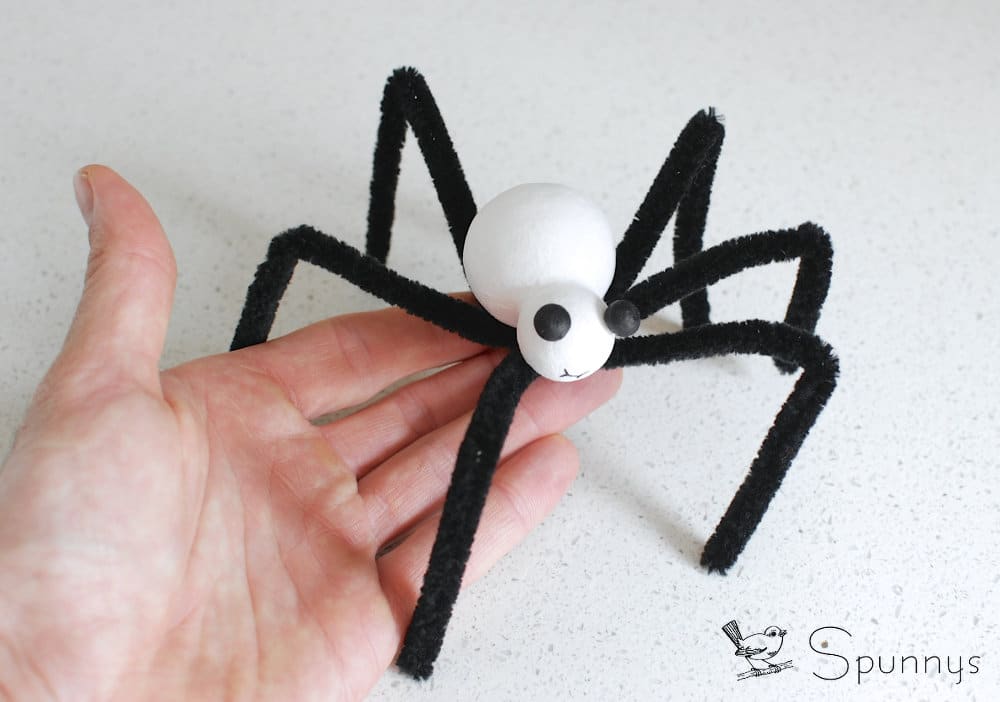 You can judge the size of the beast for yourself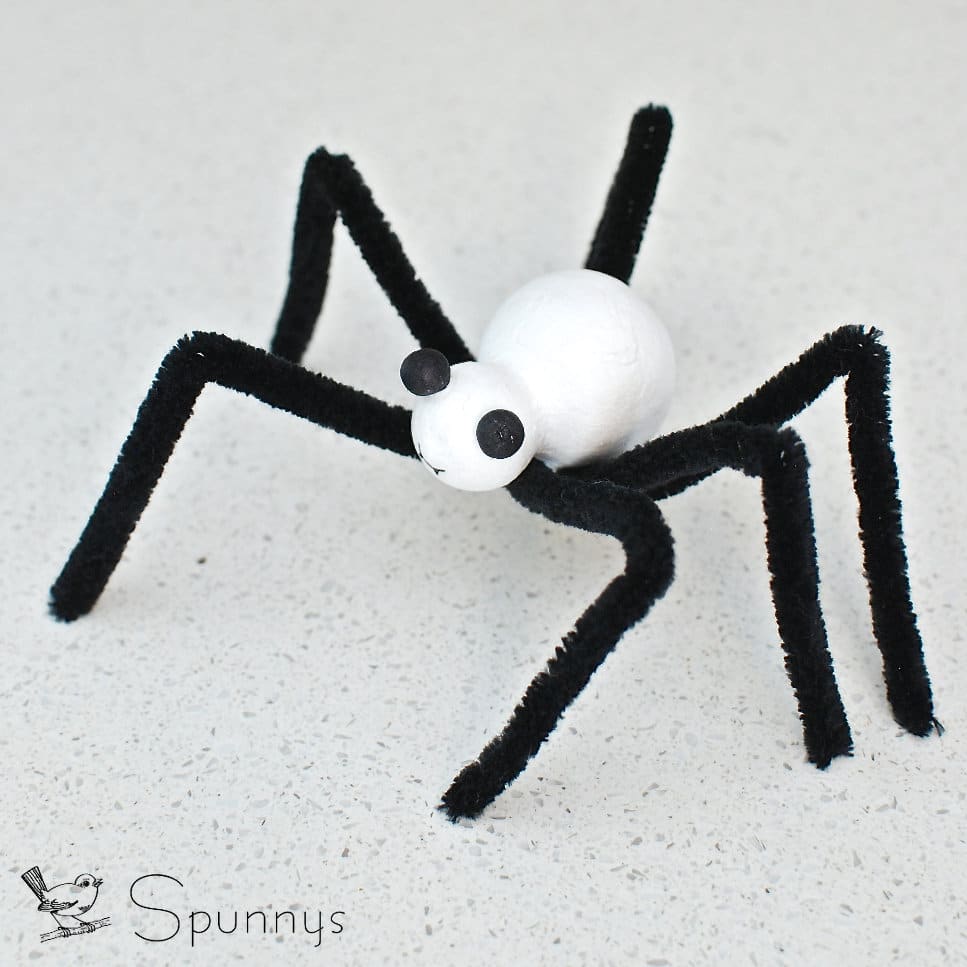 Plush pipe cleaner strands were used for added spookiness
Materials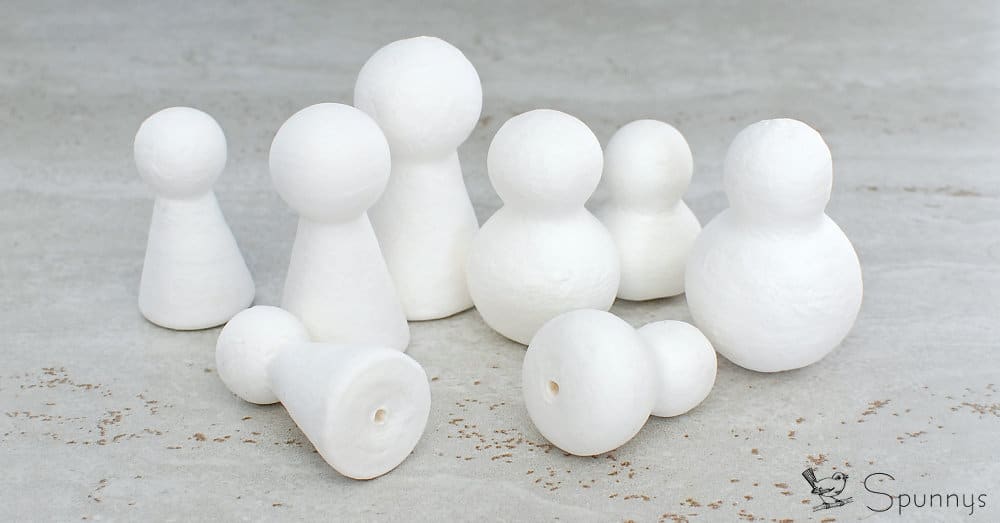 Spun cotton peg dolls come in several shapes and sizes
Spun cotton balls for the eyes. I used 8mm diameter balls. They also come in 6mm if you would like something a little smaller.

Spun cotton balls come in plenty of different sizes
Black chenille stems (pipe cleaners). Three per spider.
Paint for the eyes. Any paint that works on paper will also work on spun cotton. Color markers can also be used.
A paint brush (not needed if markers are used)
A glue gun or regular craft white glue. A glue gun allows to work faster but leaves glue marks.
Directions
Step 1: Start with the eyes and paint all the balls. You can use bamboo skewers to hold the balls while you paint them. When you are done, you can rest the skewers in a container while the paint dries.
Step 2: Make the legs. Grab three chenille stems, hold them together as one, and twist them a few times in the middle.
Step 3: Glue everything together. You are done!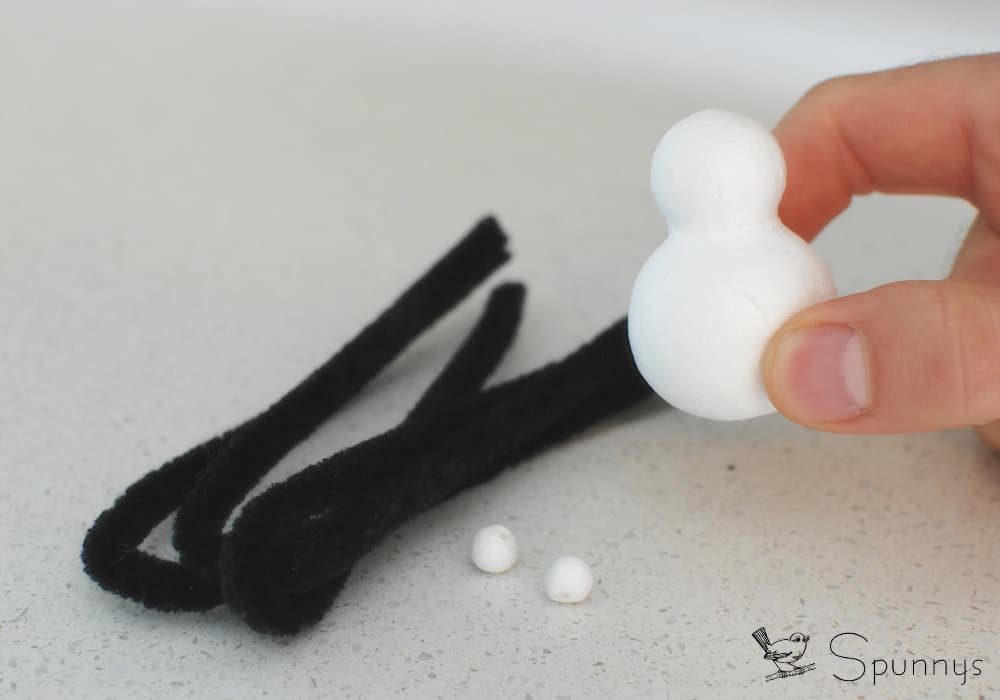 Spun cotton peg dolls are made of paper and are very lightweight.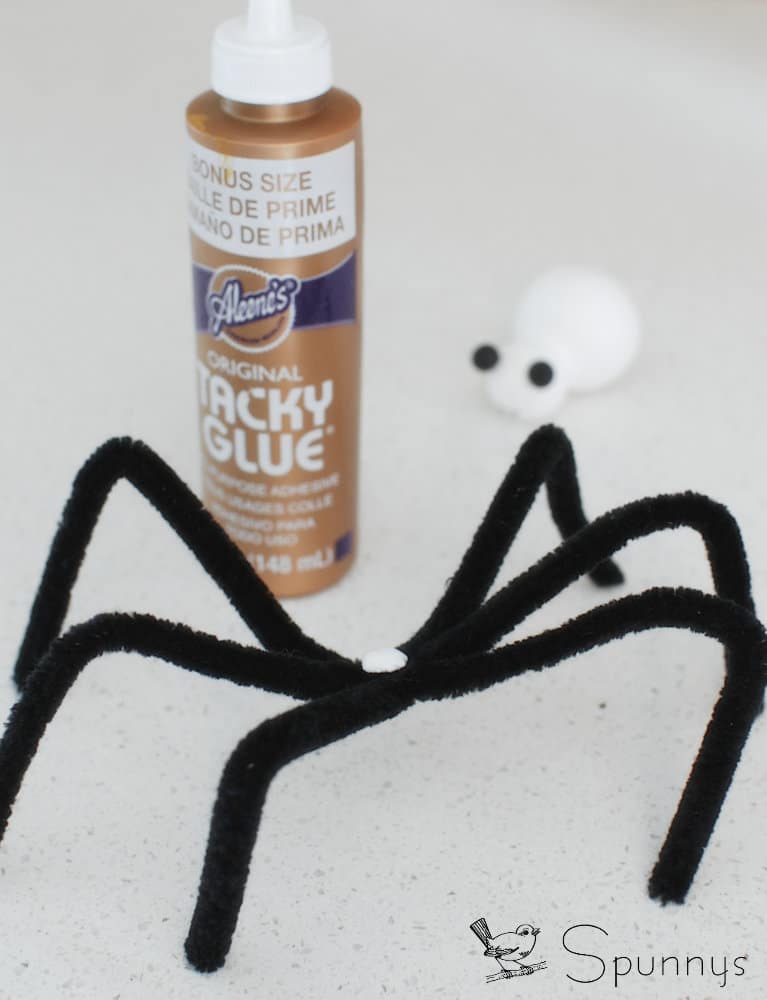 I like tacky glue better than hot glue.
It takes longer to dry but it's safer and doesn't leave any glue marks.
More project pictures
I made the spiders pictured below for Halloween. The eyes are painted orange. Fake stretchable spider web was used to display the spiders.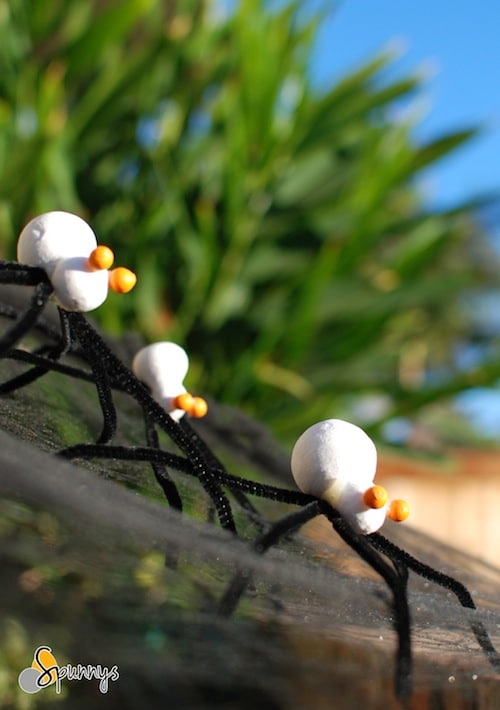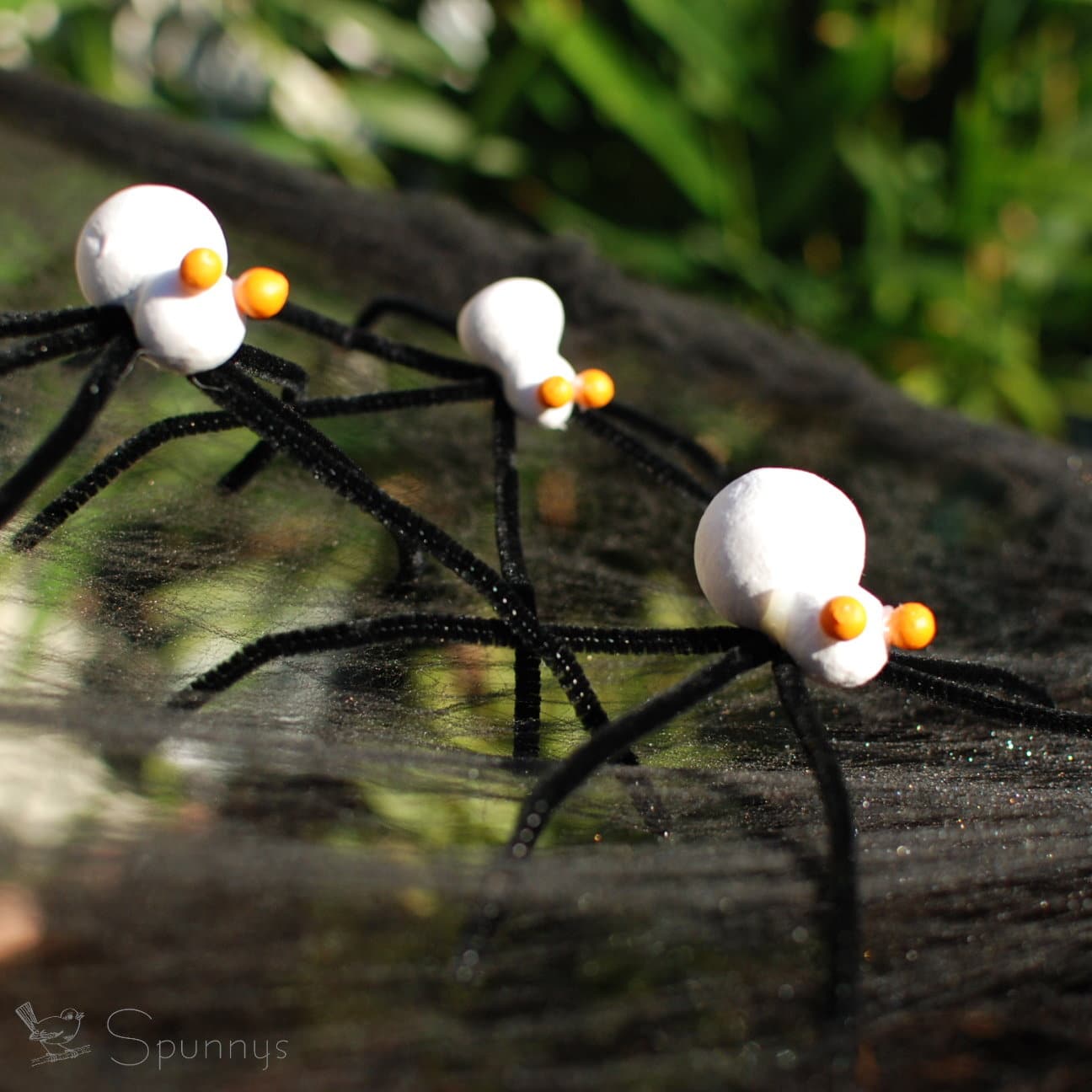 As always, do not hesitate to get in touch or leave a comment below if you have any questions or suggestions. It's always great to hear from you.
If you want to live and thrive, let the spider run alive – Spanish proverb