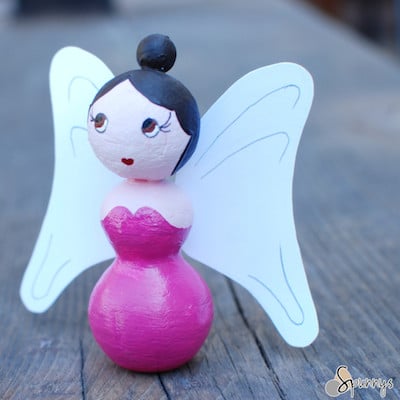 My angel figurine looks more like a butterfly than an angel…but isn't she cute anyway? This project offers a lot of room for creativity. You are welcome to copy exactly what I did or you can make your own: use your own color schemes, paint a different face, a different dress, shape the wings differently…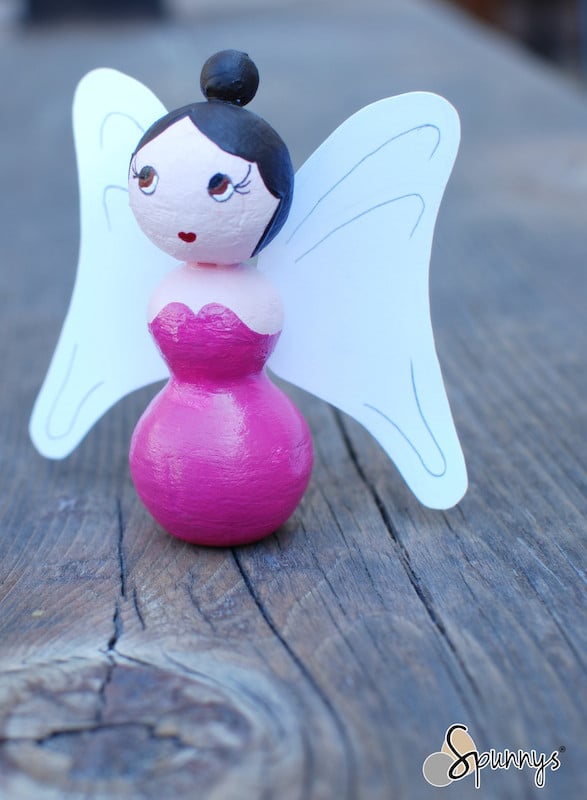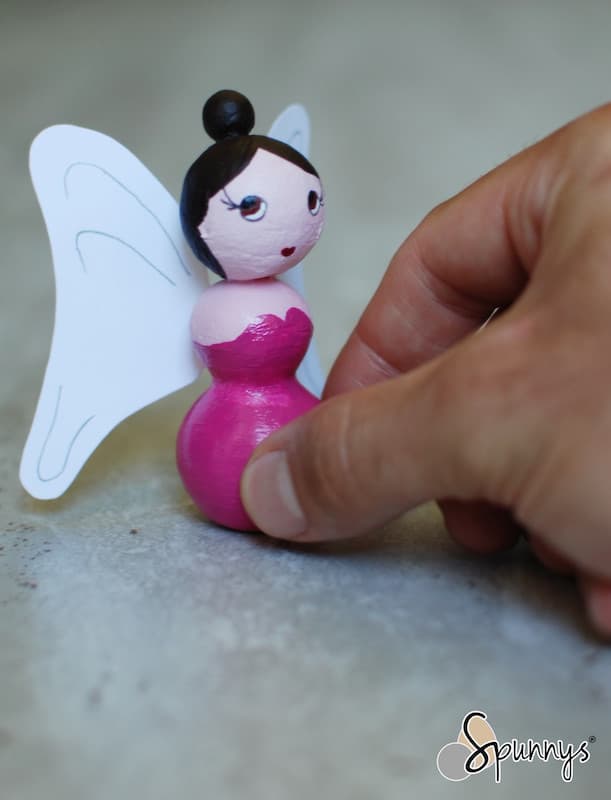 Project materials:
Except for the wings, this project is made with spun cotton shapes. Spun cotton shapes are great craft materials because they take paint very well (just like paper) and they are lightweight. They can also be glued together very easily. Most glues work well and will provide a strong bond due to the fibrous nature of the shapes. I use tacky glue because it dries relatively fast. Hot glue dries even faster but leaves large glue marks. For this craft you will need:
– A 51mm spun cotton peg doll (for the legs and torso).
– A 30mm spun cotton ball (for the head).
– A 10mm spun cotton ball (for the hair bun). I used a 10mm ball for the hair bun but a 12mm would work just fine too.
– Your choice of paint colors and brushes. I use acrylic paint because it dries fast and is easy to clean up with just water and soap.
– Some glue (tacky or else).
– A piece of strong paper for the wings and a pair of scissors.
Directions:
– I recommend to glue all the spun cotton shapes first, before painting them. This will make for a stronger bond.
– Paint your angel figurine. I recommend outlining with a pencil first. You will need a fine brush for the mouth and the eyes.
– Cut out the angel wings in the piece of paper. To get perfectly symmetrical wings, you can fold the paper in half before cutting. Glue the wings onto the back of your angel.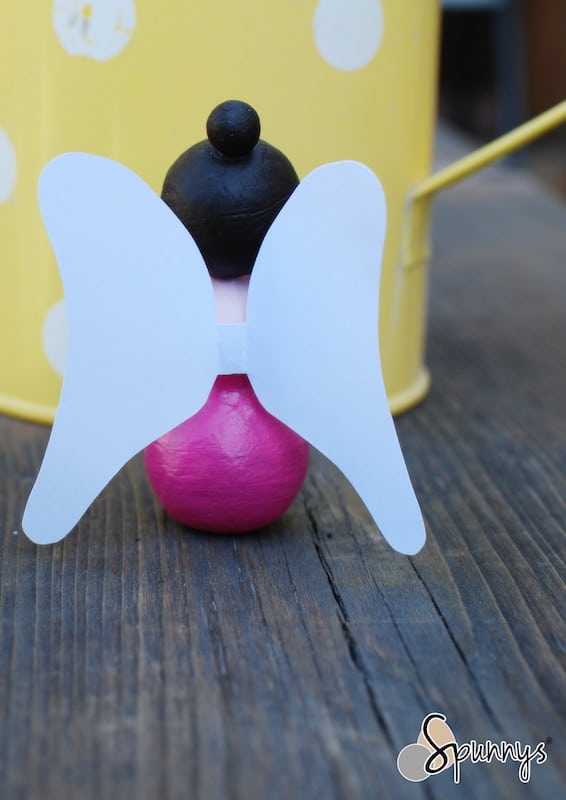 YOU ARE DONE!
You can use your angel figurine to decorate the house. You can also use your little angel as a cupcake topper (or as a topper for any cake). Spun cotton shapes all have a little hole at the bottom that fit a toothpick just right. I hope you have fun with this craft idea and as usual do not hesitate to leave a comment if you have any questions.